Feature Animation
Inu-Oh by Masaaki Yuasa Opens In Venice Orizzonti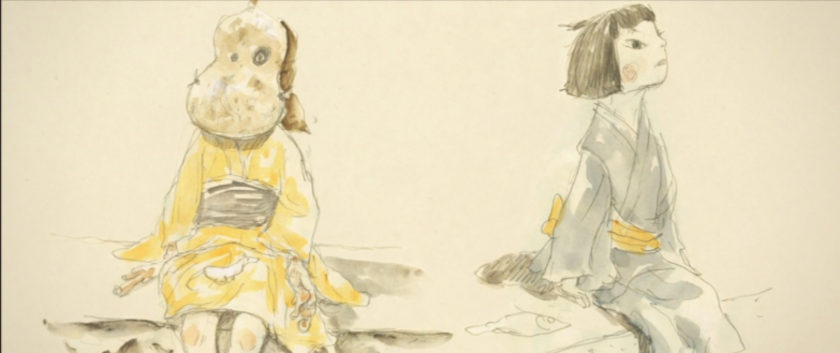 Japanese celebrated director Masaaki Yuasa ("Keep Your Hands Off Eizouken!", Mind Game, Ride Your Wave) will have its world debut in Venice Film Festival (Orizzonti section) with his new animation feature 'Inu-Oh'.
Inu-Oh is a musical animated feature that tells the story of the friendship between the legendary 14th century Noh performer Inu-Oh, and the blind Biwa player Tomona.

Inu-Oh is born with unique physical characteristics, and the horrified adults cover every inch of his body with garments, including a mask on his face. One day, he meets a boy named Tomona, a blind biwa player, and as Tomona plays a delicate song of tangled fate, Inu-Oh discovers an incredible ability to dance - Film Synopsis
The film will have its North American premiere in the Toronto International Film Festival's Special Presentations section.
Watch Inu-Oh trailer:
The film features character creation by manga artist Taiyo Matsumoto (Tekkonkinkreet).

A performer named Inu-oh really existed 600 years ago; he shook the world but left nary a trace. "Author Hideo Furukawa, giving him a partner in Tomona, retold his story as one of two young men who defy fate to forge their own destinies. Yet it is also a story of life today – whether to align with fate and fashion to seize glory, or to forgo reward to live according to your beliefs.

The two offer recompense to the defeated by telling their stories, and this film offers the same to them in kind, while also affirming those who go unrewarded for living according to their beliefs. Perhaps, like OOPArts, Inu-oh and Tomona's music really did exist. There are many stories we don't know, but through this film, you can bear witness to theirs - Masaaki Yuasa 



GKIDS handles the North American rights; it will release Inu-Oh theatrically in both its original Japanese language and a new English dubbed version in Summer 2022. The film is also scheduled to be released in theaters in Japan next summer.
SIGN UP: Want to read more free articles like this? Sign up for Our Newsletter
Read More About: