Feature Animation
The Magnificent Life of Marcel Pagnol by Sylvain Chomet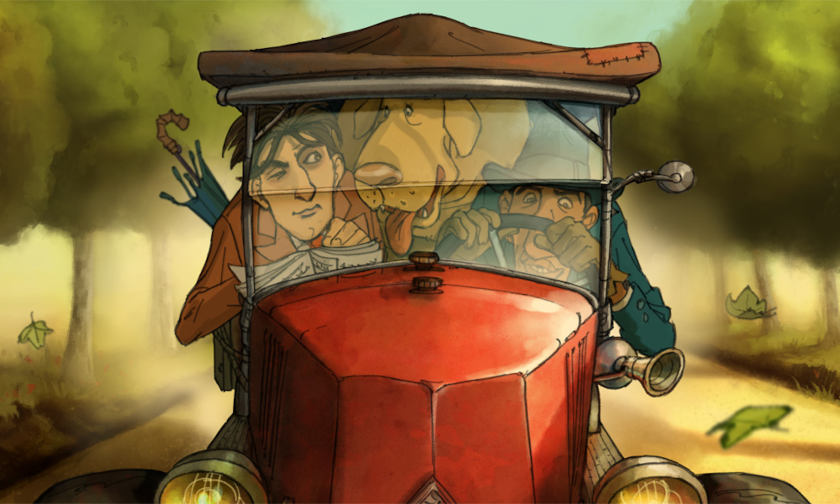 It is a triplet for the director of 'Triplets of Belleville'. Sylvain Chomet returns back to the animation feature terrain, with another work (after 'The Illusionist') centered on a filmmaking persona. Tati's 'The Illusionist' character is now replaced by none other than French writer, dramatist, and filmmaker Marcel Pagnol (1895-1974).
In 'The Magnificent Life of Marcel Pagnol',  the editor-in-chief of Elle Magazine commissions a weekly column about the acclaimed playwright and filmmaker's childhood,  whereas Pagnol sees this as a great opportunity to go back to his artistic roots: writing.
With his memory now failing him and affected negatively by the disappointing results of his last two plays, Pagnol starts doubting his ability to pursue his work. That is until Little Marcel—the young boy he used to be—appears to him as if by magic. They will both explore Marcel Pagnol's life to relive his most loved encounters and memories.
Sony Pictures Classics has acquired the North American distribution rights for the film, as well as rights for  Latin America, Scandinavia, the Middle East, Israel, India, and Italy,
'The Magnificent Life of Marcel Pagnol' is a film about the extraordinary history of cinema and the beginning of talking movies. Pagnol is the link between film, literature and theatre - Sylvain Chomet
ON Classics ('The Little Prince') head Aton Soumache is producing; What the Prod (Ashargin Poiré, Valérie Puech); Bidibul Productions (Lilian Eche) and Align (Adrian Politowski) co-produce, in collaboration with Nicolas Pagnol from Pagnol's Estate.
'The Magnificent Life of Marcel Pagnol' is expected to finish in 2024. 
(With info from Variety)
SIGN UP: Want to read more free articles like this? Sign up for Our Newsletter
Read More About: