Feature Animation
Hungarian-Slovakian 'White Plastic Sky' Animation Feature Premieres at Berlinale Encounters 2023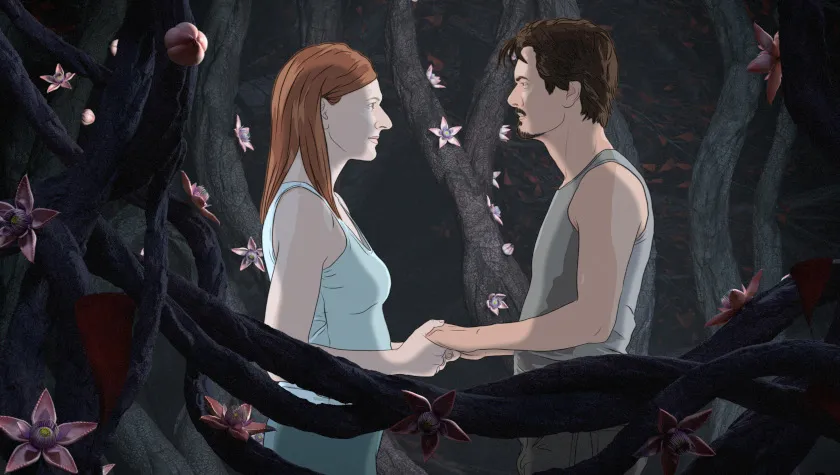 'White Plastic Sky' (Müanyag égbolt) is the premier animation feature by  Tibor Bánóczki and Sarolta Szabó (collective: Domestic Infelicity). The Hungarian duo has presented a number of successful animation shorts, including The Conquerants (2011) and 'Leftover' (2014).
Their first animation feature, the 110-minute 'White Plastic Sky'  is produced by Salto Films and Media Productions (Hungary) and Artichoke (Slovakia), and it will have its world premiere at the 2023 Berlin Film Festival (Encounters section). 'White Plastic Sky' is the only animation feature in that section.
In a future without animals and plants where the laws of human survival are cruel, a young man wants to save his wife and is forced to break the rules he served before - Film Synopsis
The 2D/3D animation feature was last pitched at Cartoon Movie 2021. It had entered Zippy Frames' top picks. This is what we wrote back then:
Tibor Bánóczki & Sarolta Szabó (The Conquerors, Leftover, Milkteeth) are not afraid to twist their narrative to suit their personal, but highly communicable persona style. In the futuristic White Plastic Sky project, environmentalism meets oppression; humans become the only human species who can save (albeit with self-sacrifice) a starved land and earth, by implanting seeds into their bodies and being transformed into trees and nutrient material. A love story in the midst of a dystopian environment, the rotoscoped/3D film project is as mesmerizing as its storyline, and its barren backgrounds and landscapes situate the project in a non-generic, humanistic story of the near future
This is not the only animation feature competing at Berlinale. The new film by Makoto Shinkai (Your Name), 'Suzume,' is on the list of official competition films to win Berlin's Golden Bear.
In the Encounters Section, three prizes are awarded: Best Film, Special Jury Award, and Best Director. 'White Plastic Sky' is one of the 16 features (fiction, documentary) which compete for this year's awards.
Some stills from 'White Plastic Sky' describe adequately the hypnotic mood of the film itself: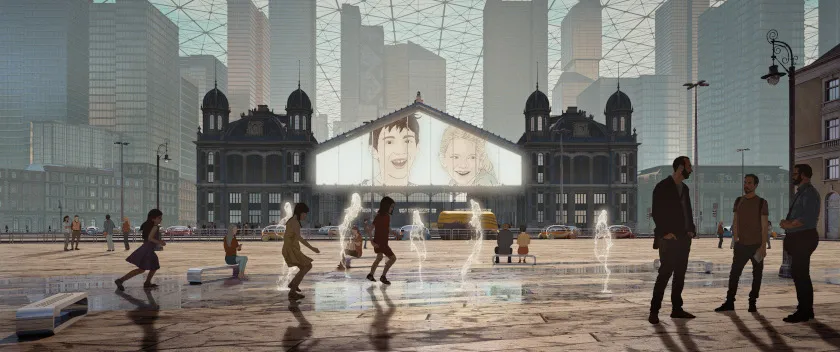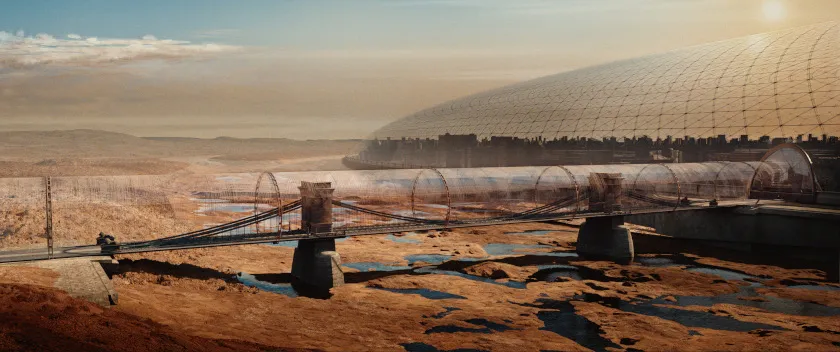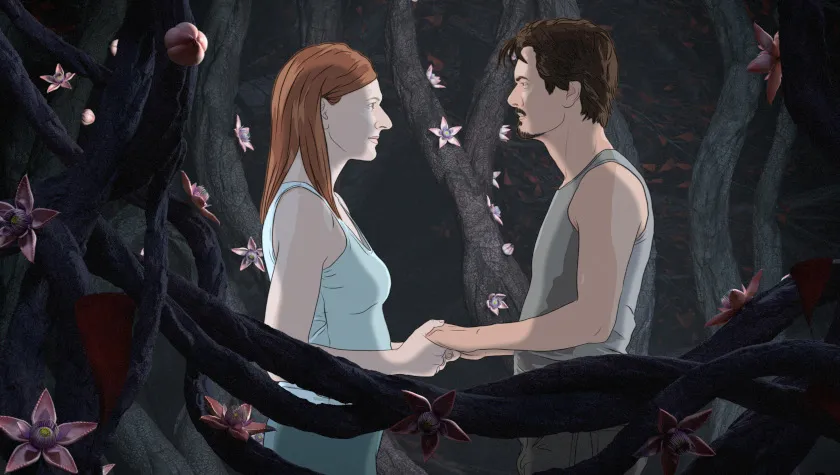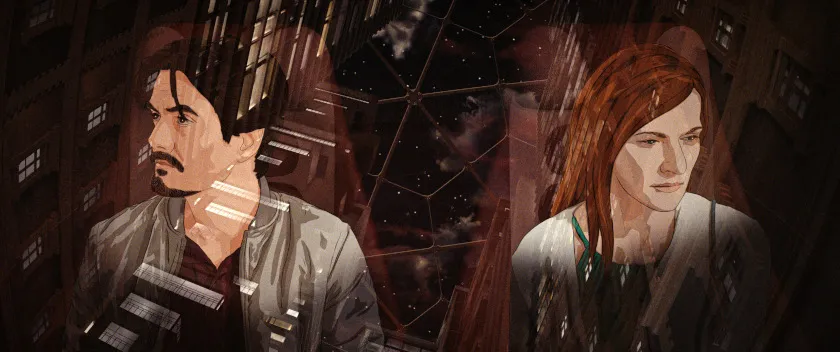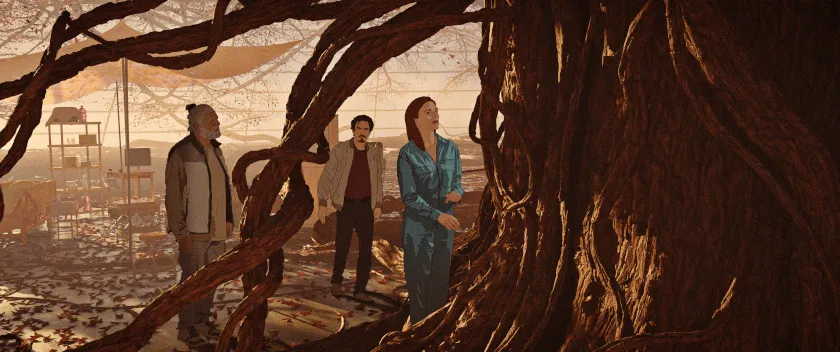 The world premiere of the film takes place on 17th February 2023. Berlin Film Festival runs from 16 to 26 February 2023.
SIGN UP: Want to read more free articles like this? Sign up for Our Newsletter
Read More About: