13th Int'l Countryside Animafest, Cyprus, 17-20/7: Highlights
Countryside Animafest Cyprus- Views of the World, the official platform for the art of animation in Cyprus, returns from 17 – 20th of July for its 13th edition.  The international Jury committee is constituted by Chris Robinson (Ottawa International Animation Festival), Gerben Schernen (Holland Animation Festival) and the Cypriot Theatre Director and Actress Lea Maleni.
 They will be responsible for the international competition programme, which includes Theodore Ushev's Gloria Victoria, No Fish where to go by Nicola Lemaye and Janice Nadeau, and Piotr Dumala's Hippopotamy.
 Cypriot filmmakers will also compete in the national competition program, whereas the children's program is presented this year in collaboration with Kuki Festival of Interilm Berlin and PRIMANIMA (Columbia Hotels and Resorts,Pissouri Bay).
 The Best of Holland Animation Film Festival and a programme of the Polish Se-Ma-For films is also among the Animafest Cyprus tributes.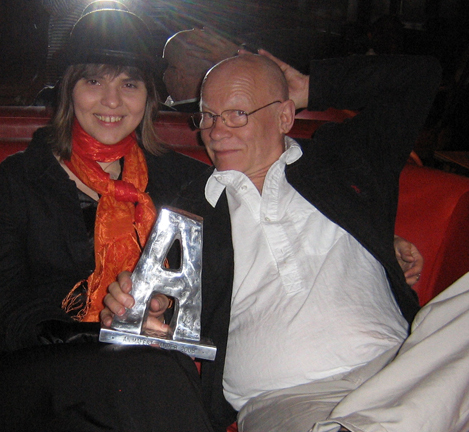 Estonian animation has its focus with two major animators,  Priit Pärn and Olga Pärn.
An exhibition of Pärn's prints will be shown in the great hall of the Manor house for the duration of the festival, accompanied by a retrospective screening of his films.
 Priit Pärn will give a talk about his work and will also participate in the international competition section with his latest film, Pilots on their way Home, co-directed with Olga Pärn [watch the trailer] Olga Pärn will conduct a unique workshop on sand animation at The Hambis Printmaking Museum, co-organizer and co-founder of the festival.
 Animafest will also honor Cypriot the filmmaker Kyros Rossides, with a screening of his first animated film and a presentation of his production drawings, which he created at Royal College of Art in 1973.
 A new addition to the festival's activities is  the musical part of the festival, "Musics of the World", which will be the result of a collaboration with Rialto theatre's Ethnic Festival. On closing night, Saturday July 19, the festival hosts a concert by Howa Jani project and Neta Elkayam from Israel. This group of young musicians, who have enjoyed great international acclaim in recent years, revives the musical tradition of North Africa with emphasis on the music of Moroccan Jews.
The festival begins a strategic collaboration with Pafos- European Cultural Capital of Europe 2017.
 The 13th Int'l Countryside Countryside Cuprus takes palce at the Medieval Manor House at Palaipafos Kouklia, a UNESCO world heritage site.
 For the complete program of the festival and the official selection visit www animafest.com.cy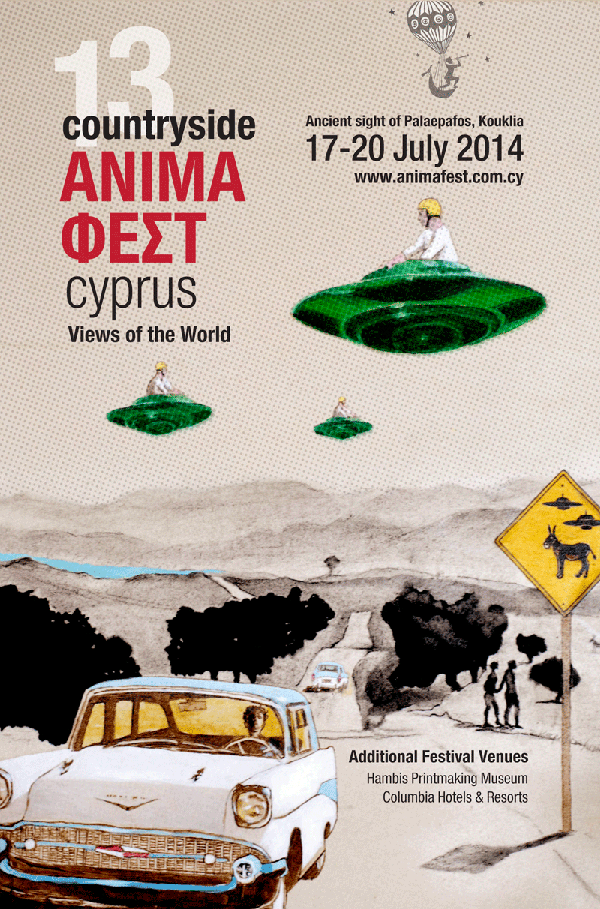 Read More About: