2018 Fest Anča Festival Report: Time To Talk On Time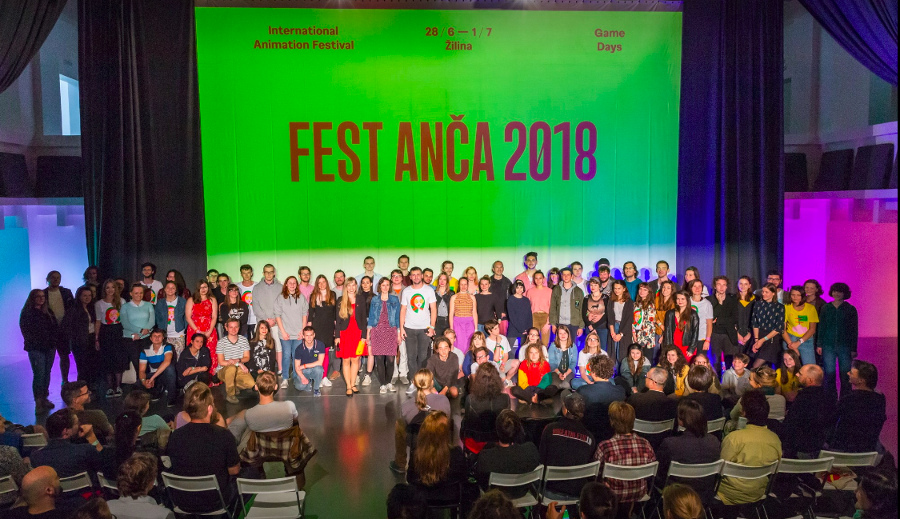 The (justly won) almost immobile but penetrating Nothing Happens animation short by Uri and Michelle Kranot (the film won the big Anča Award at the 11th edition of the Zilina Slovakian festival) this time would be the most unlikely characterization to describe what happened at the Slovakian festival from 28 June to 1 July 2018.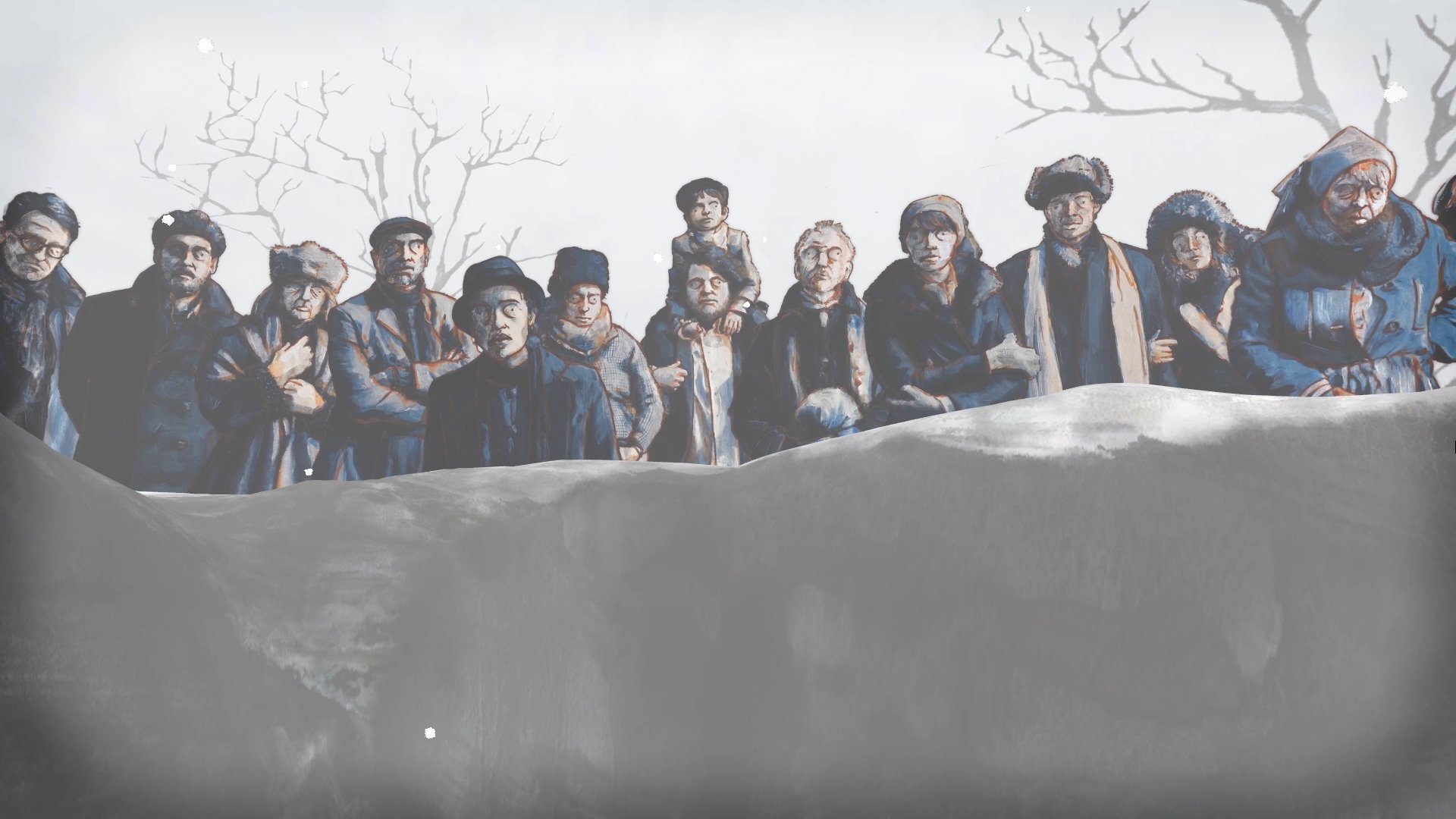 Nothing Happens
Maroš Brojo, the festival's artistic director, believes that the festival has now stabilized itself in the cultural national sector, and the (omnipresent) accommodation officer Zuzana Knezlová reflects on the festival's old 'punk roots '. Being a very potent example of communal experience, of course, Fest Anča is neither a punk/anarchic event nor a tuxedo-only invitation (the latter couldn't be further away from the truth). The festival unfolds as a busy bee between the  Stanica Žilina-Záriečie Cultural Centre and the New Synagogue, waiting for both animation professionals (students, professors, auteurs) and the audience to weave a festival pot full of animation honey (and beer, of course).
It works on the guests themselves. Koji Yamamura (Mt. Head, Muybridge's Strings), as the headline festival guest, won't give many details on the how and the what of his films, but he will certainly talk about the why -and offer some interesting insights on how an animator can 'disrupt' the flow of time. Animation time being neither material nor immaterial, and more of a Gestalt of metamorphosis itself, the animator himself/herself has a few tricks and aces to make us aware that concrete time is actually a human invention (More on K. Yamamura to follow soon at Zippy Frames).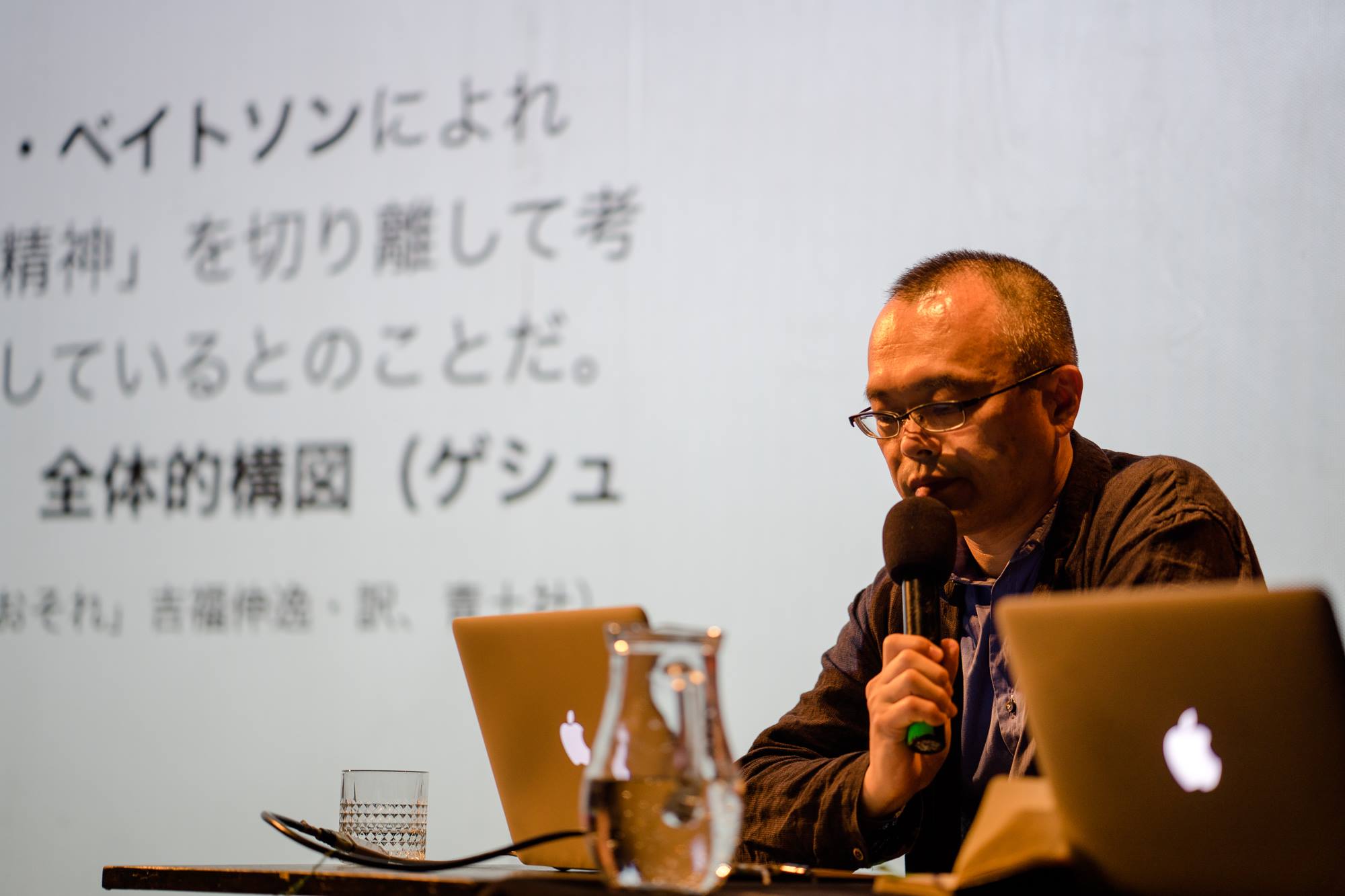 Koji Yamamura (c)Fest Anča
But those tricks have to be based on something deeply relevant. Oscar-nominated Theo Ushev (Gloria Victoria, Blind Vaysha) warns that McLuhan's 'the medium is the message' still holds, but you need to make your medium strong enough. Beautiful imagery remains beautiful, but imagery is not the truth and the message of an animation director. And, if you take away all the deeply-laden notions of a 'message', it can still work out that your message is to create, as if being a game your own, animation film.
Ushev has embarked on what he describes as his 'magnum opus' (at least, so far). After Blind Vaysha, he moves on  to another adaptation of Bulgarian Giorgi Gospodinov's work. This time, he will film and animate his novel The Physics of Sorrow;  it is a Borges-like novel of the narrator having an acute pathological empathy towards other people's predicament. Memory kept in fragments in a labyrinthine environment makes the project a semiotic exercise like no other -knowing Ushev's work, it won't be without strong touches of constructivist empathy either. Time will tell.
Theo Ushev  (c) Photo: Juraj Starovecký for Fest Anča
Message and medium had a directly proportional relationship in the 6-part Focus on Propoganda (the main thematic element of the 11th Fest Anča). Academic scholar and programme director of StopTrik festival, Michal Bobrowski, amassed an impressive array of animated film from pre-WWII to its deconstruction. The result was alternatively funny (Work Brigade), outrageous (Tokio Jokio), and, most of times, dangerously close to 21st century hoaxes and fake news and images. Bobrowski (in an almost packed room) could easily tell how propaganda could only makes stereotypes, create friends and arch-enemies, and then switch those roles upside down (depending on the political climate). However, it must be said here: as clever and ingenious both US and Soviet-era propaganda was, there has been nothing -ever- to match Goebbels and his UFA  period (and, hopefully, it won't be repeated either).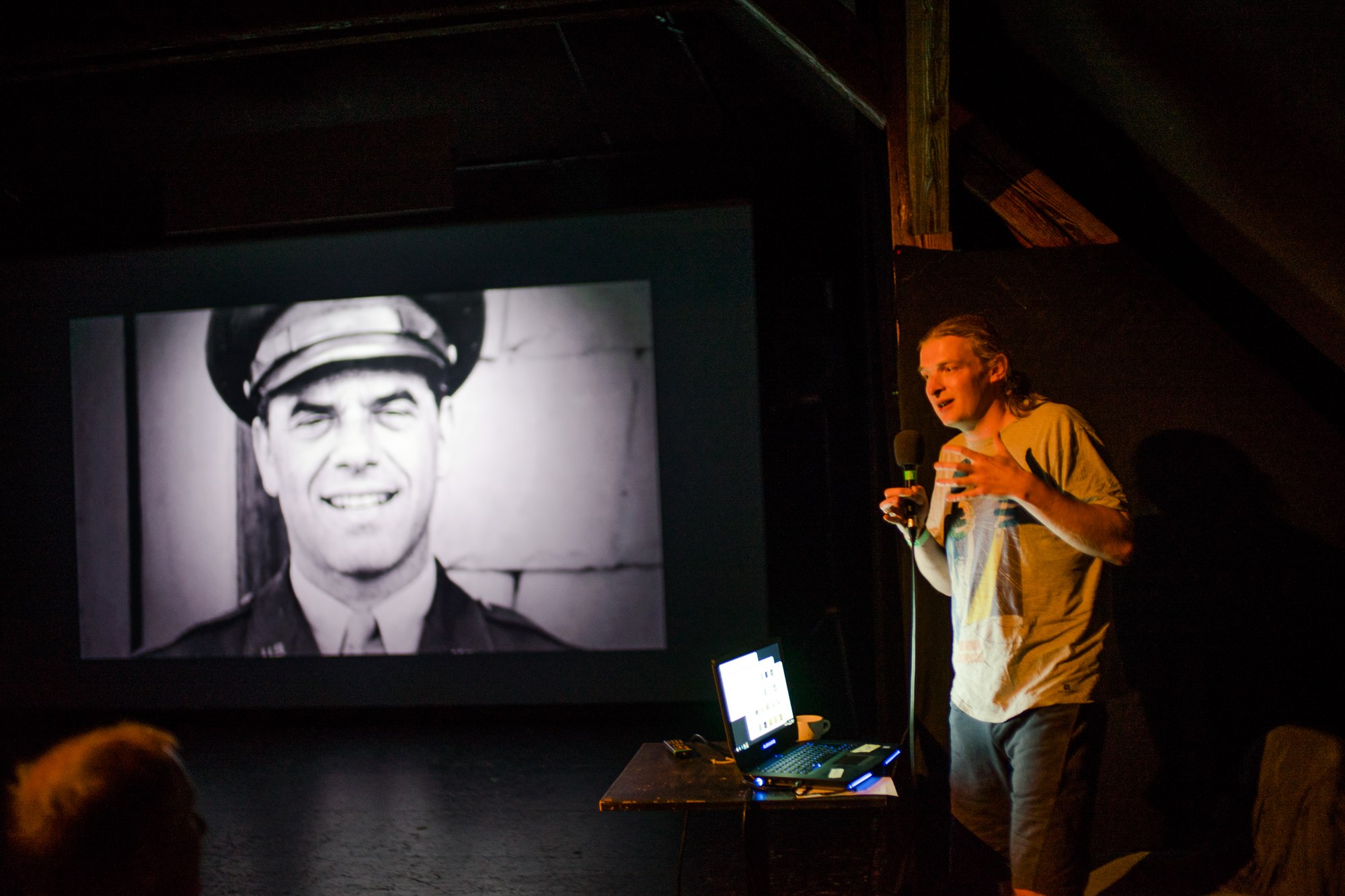 Michal Bobrowski (c) Fest Anča
It may seem that time is not an important topic in Max Hattler's work (who also won a Special Mention Award for his Divisional Articulations), for space in his work is being manipulated and carefully deconstructed. However, performing with Spanish musician Jordi Baldó – aka VesperOn (Sounds via Nintendo Game Boy), he gave one of the most  stress-free and simultaneously complex festival events, where the concrete passing of time (seconds, minutes etc.) is simply not taken into account. Finnish director Sanni Lathinen, on the other hand, who won the Music Video Prize award for her w/o (watch it here) transformed layers of space into digitally-drawn time slots.
Has time for VR finally taken off for artistic animation? Milan Grajetzki  and Dario Seyb created AnimVR software, and Theo Ushev did a lively implementation in the related masterclass, in which an artist in VR is still an artist.  The most cleverly ugly-drawing artist, Peter Millard  (moving from UK  now to Canada) was also on retrospective schedule at the festival -including an impromptu box-avatar appearance at the awards ceremony.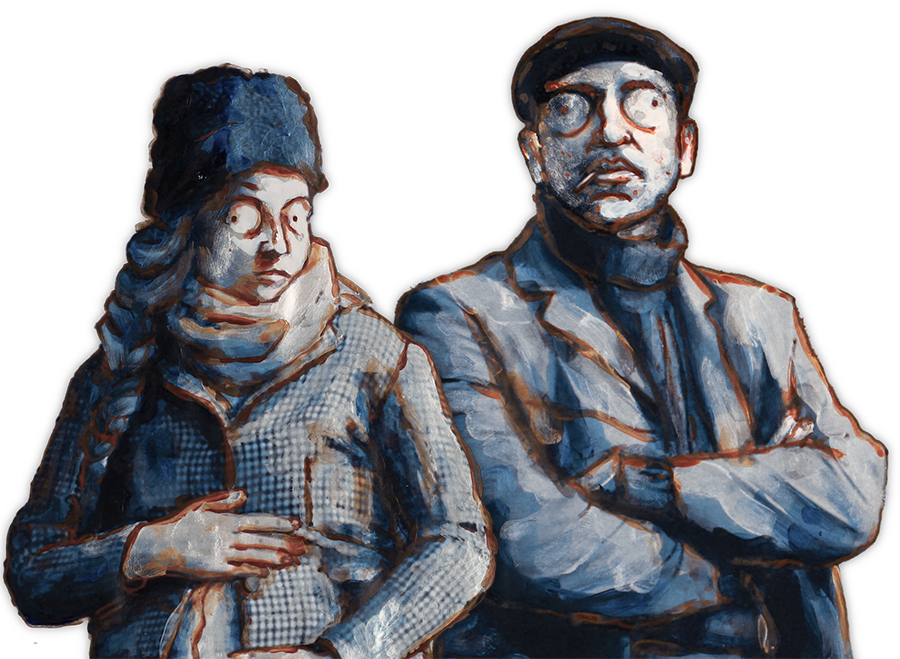 So, it is all the most strange that, all these preoccupation with time notwithstanding, most of the films awarded were artistic efforts to make time still. Not only the Danish elegy of dangerous stillness by Uri and Michelle Kranot, but also the (exquisite) student film Animateur by Alexander Gratzer (here's an excerpt), which made time expectations really futile.

Poltiics is the realm of the contemporary, and a special section (though ill-named as je suis animation) was devoted to contemporary animation shorts, many of which (like Ana Nedeljković, Nikola Majdak Jr.'s Untravel or the sexual politics of Simbiosis Carnal by Rocio Alvarez could have easily fitted in the main competition slot.  Realities turned into sometimes distorted fantasies conquered the main competition, and the Slovak competition festival part as well.  Ivana Šebestová has proved to be (after Snow) a careful and meticulous researcher of color palettes with the human feelings - she did the same with the awarded Yellow.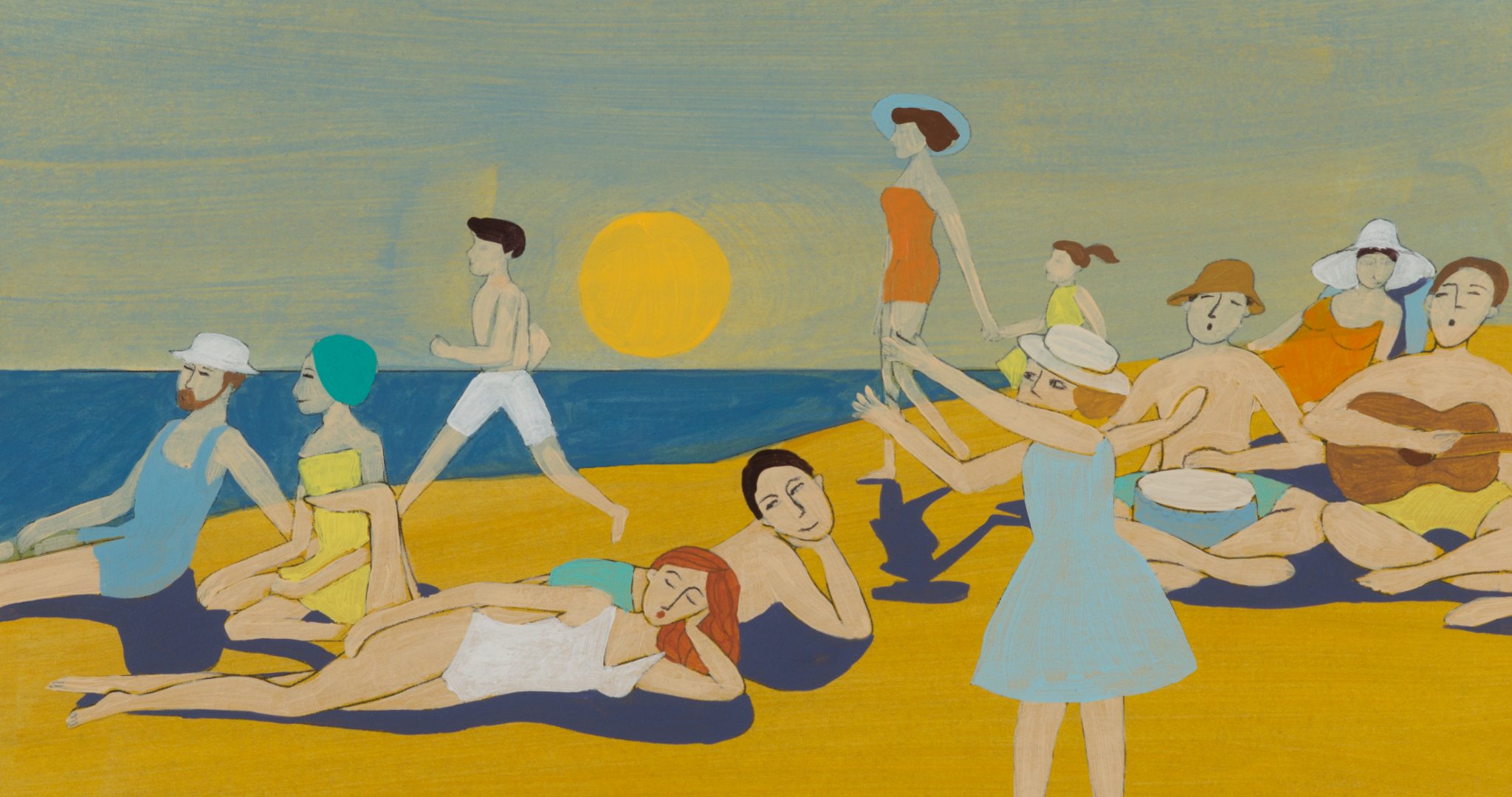 However, the real festival revelation in the Slovak competition was Marek Jasaň's Journey,  a travel through many animation techniques and aesthetics to discover the inner worlds of people waiting to go on journey -again, time held still.
Fest Anča seems to have been an already full-fledged communal experience from the start, and it proves this each successive year. A welcome addition here would be a Q&A directors' session to solidify and built upon the good-natured, genuinely convivial festival climate.  Not shying away from difficult programming choices, and starting to build up on thematic topics and the intersection of technology with animation aesthetics, Fest Anča has quickly managed to become an international reference point in the animation festival world.
Full Awards List:
Short and Student Film Competition Jury: Agnès Bizzaro / Germany, Peter Millard / United Kingdom, Michał Bobrowski /Poland
Anča Award
Nothing Happens, directors: Uri and Michelle Kranot (Denmark, 2017)
The film left a big impact on us. We were caught by the atmosphere and hypnotizing pace. It's a deep experience that doesn't leave you and something does happen.
Anča award special mention
Musical Traumas, director: Milos Tomić (Serbia and Montenegro, 2018)
Beautifully animated film. Lively, fun and full of humour.
Anča Student Award
Animateur, director: Alexander Gratzer (Austria, 2017)
It's impressive how little animation still succeeds to carry the film with its perfect timing and playful use of expectations.
 Anča Student Award special mention
Here and Here, director: Michaela Mihalyiová (Slovakia, 2017)
The recordings are full of humour represented in a simple yet touching way. We appreciate the unpretentious and to the point commentary on the condition of the contemporary East European societies.
Music Video Competition Jury: Michaela Kučová / Slovakia, Milan Grajetzki / Denmark, Jordi Baldó / Spain
Anča Music Video Award
w/o, director: Sanni Lahtinen (Finland, 2018)
The video captures you on first sight - it pulls you in and spits you out at the end. The visuals reflect the music with very organic and dynamic flow. The rhythm, colors and animation take you on a thrilling emotional journey.
Anča Music Video Award Special mention
Divisional Articulations, director: Max Hattler (Germany, 2017)
We appreciate the original approach in this video, displaying a unique sensibility to sound & visuals. The techniques, though based on abstract shapes, lines, and computer processing, carry a human fingerprint, and spark curiosity about how it was done.
Anča Slovak Award Jury: Theodore Ushev / Canada, David Bunting / United Kingdom, Marián Villaris / Slovakia
Anča Slovak Award
Yellow, director: Ivana Šebestová (Slovakia, 2017)
For the use of colour and light to communicate a story of dedication and passion in conquering fear.
Anča Slovak Award Special Mention
Journey, director: Marek Jasaň (Slovakia, 2018)
For a skillful journey through different styles and techniques in search for identity.
D Award
selFish, director: Lukáš Figeľ (Slovakia, 2017)
Anča Kids Award
Birdlime, director: Evan DeRushie (Canada, 2017)
Game Days Pitching Session Jury: Bartołomiej Gajewski / Poland, Callum Underwood / United Kingdom, Jakub Dvorský / Czech Republic
Game Days Pitching Session
Blood Will Be Spilled, studio: Double Quote Studios
For the unconventional treatment of the time-proven theme of wild west and for a good artistic presentation.
Game Days Pitching Special Mention
Yester Morrow, studio: Bitmap Galaxy
For an interesting retro-stylization and original gameplay elements of dual worlds and time travel
GAME JAM
Lost Voice, authors: Jakub Moravec, Vlado Líška a Katarína Geffertová
The 11th Fest Anča took place in Žilina, Slovakia, from 28 June - 1 July 2018. The festival is financially supported with public funds from the Slovak Audiovisual Fund and the Slovak Arts Council.