42 Animation Shorts for PÖFF Shorts 2019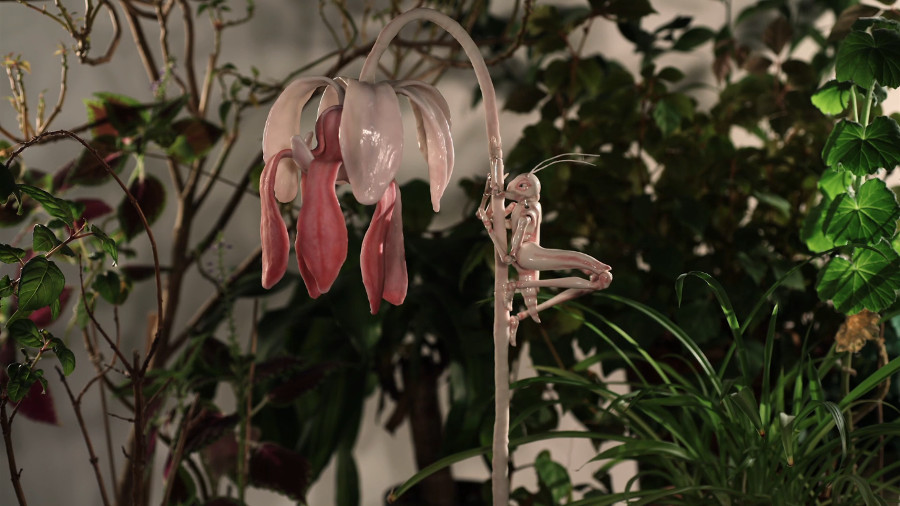 Winter in the Rainforest, Anu-Laura Tuttelberg
PÖFF Shorts, the sub-festival of Black Nights Film Festival, selected a total of 42 short films to the animation competition programmes, with 27 in the International Animation Competition and the festival's student section entitled New Talents screening 15 animated films.
There is a programme diversity and an interplay between narrative and more experimental animation shorts. Animation shorts dare to be longer in length, and at the same time, highly accomplished - Vassilis Kroustallis, PÖFF Shorts'animation programme director.
The PÖFF Shorts animation competition will host the Baltic premieres for many acclaimed films including Memorable (France) the Annecy Short Film and Audience Award winner directed by Bruno Collet, and Acid Rain (Poland 2019) by director Tomek Popakul. a 26-minute experiential trip in Central Eastern Europe that premiered in Sundance and won the Grand Prix at Animafest Zagreb 2019.
Selection highlights include The Physics of Sorrow (Canada 2019) the latest film by the Oscar-nominated artist Theodor Ushev who received a special mention at 2019 Toronto International Film Festival.
The New Talents competition will host a screening of Daughter (Dir. Daria Kascheeva, Czech Republic 2019), a handheld-camera stop-motion film, recently awarded the Student Academy Award 2019.
The international short film and animation festival PÖFF Shorts comprises of three competition programmes: live action and animation with their respective student sections known as New Talents, and a National Competition to showcase the best of Estonian short form cinema.
Full list of animated films in competition:
SHORTS INTERNATIONAL COMPETITION: ANIMATION
4:3. Dir: Ross Hogg, United Kingdom, Scotland
ACID RAIN. Dir: Tomek Popakul, Poland
AND THEN THE BEAR. Dir: Agnès Patron, France
CASTLE . Dir: Ryotaro Miyajima, Japan
DEEP LOVE. Dir: Mykyta Lyskov, Ukraine
DONT KNOW WHAT. Dir: Thomas Renoldner, Austria
DUERRENWAID 8. Dir: Ines Geißer, Kirsten Carina Geißer, Germany
IMBUED LIFE. Dir: Ivana Bosnjak, Thomas Johnson, Croatia
IRON ME. Dir: Ivan Rabbiosi, France
KIDS. Dir: Michael Frei, Switzerland
LOLA THE LIVING POTATO. Dir: Leonid Shmelkov, France, Russia
MELTING HEART CAKE. Dir: Benoît Chieux, France
MEMORABLE. Dir: Bruno Collet, France
MOVEMENTS. Dir: Jeong Dahee , Korea
PARACUSIA. Dir: Carolina Sandvik, Sweden
PER ASPERA AD ASTRA. Dir: Franck Dion, France
PORTRAIT OF SUZANNE. Dir: Izabela Plucinska, Germany, France, Poland
PURPLEBOY. Dir: Alexandre Siqueira, Portugal
RIVIERA. Dir: Jonas Schloesing, France
SORORAL. Dir: Frédéric Even, Louise Mercadier, France
SPINES. Dir: Elisa Morais, María Álvarez, United Kingdom
STILL LIVES. Dir: Elli Vuorinen, Finland
SYMBIOSIS. Dir: Nadja Andrasev, France
THE FLOUNDER. Dir: Elizabeth Hobbs, United Kingdom
THE PHYSICS OF SORROW. Dir: Theodore Ushev, Canada
UNCLE THOMAS, ACCOUNTING FOR THE DAYS. Dir: Regina Pessoa, Portugal, Canada, France
WINTER IN THE RAINFOREST. Dir: Anu-Laura Tuttelberg, Estonia, Lithuania, Mexico
SHORTS NEW TALENTS COMPETITION: ANIMATION
AN EYE FOR AN EYE. Dir: Julia Ploch, Poland
APART. Dir: Diana Cam Van Nguyen, Czechia
APPLESAUCE. Dir: Alexander Gratzer, Austria
BLIESCHOW. Dir: Christoph Sarow, Germany
DAUGHTER. Dir: Daria Kashcheeva, Czechia
GOOD INTENTIONS. Dir: Anna Mantzaris, United Kingdom
GRANDPA'S FAVOURITE ORIGAMI. Dir: Yihan Wang, New Zealand
GRAVEDAD. Dir: Matisse Gonzalez, Germany
HIDE N SEEK. Dir: Barbora Halířová, Czechia
LEATHER. Dir: Karolina Borgiasz, Poland
MATE. Dir: Chaerin Im, United States
SH_T HAPPENS. Dir: Michaela Mihalyi, David Štumpf, Czechia, Slovakia, France
THE KITE. Dir: Martin Smatana, Czechia, Slovakia, Poland
THERE WERE FOUR OF US. Dir: Cassie Shao, United States
ZORG II. Dir: Auden Lincoln-Vogel, Estonia
Full programme will be revealed online by November 8. The international short film and animation festival PÖFF Shorts will be held from November 19-27, 2019.
SIGN UP: Want to read more free articles like this? Sign up for Our Newsletter
Read More About: