5 Features in Competition at the 9th Animasyros, Greece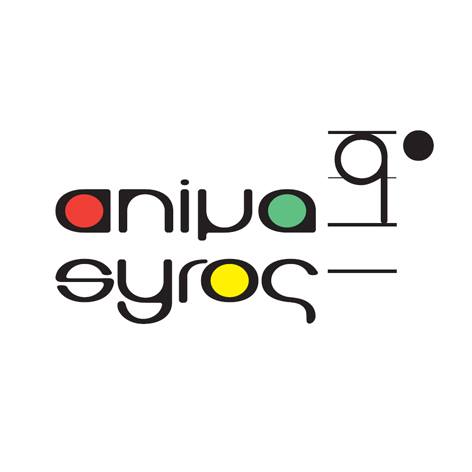 The 9th Animasyros festival in Syros, Greece  has selected 5 feature -length films for its 2016 edition (21-25 September 2016).
 The R-Rated Nerdland, the Annecy-premiered Window Horses and Psiconautas, and the much talked-about US documentary Life, Animated are among the selections of the Greek fest.
 Here's the lineup:
Window Horses, Ann- Marie Fleming /CA
"Window Horses" is a feature animation about love, identity and the imagination. Whereas, the film's narrative is presented in one particular style, the poems and histories, created by different artists, serve as to both highlight and blend the differences in cultures, philosophies, time frames and poetry.
Life Animated, Roger Ross Williams/US


"Life, Animated" tells the remarkable story of how Owen Suskind, a boy diagnosed with Autism, found in Disney animation a pathway to language and a framework for making sense of the world.
And We Were Young, Andy Smetanka/ US
"Αnd We Were Young" is a stop-motion, silhouette-animation oral history of American soldiers, 'Doughboys', in France in the last months of the Great War, narrated with the words of the men who survived Animator Andy Smetanka used thousands of paper figures and colored backgrounds filmed one frame at a time, on a Soviet-era Super 8 camera, over the course of three years.
Nerdland, Chris Prynoski/US
"Nerdland" is an R-rated cartoon comedy, unfolded in in a bold and distinctive animation style, starring the voices of actor Paul Rudd & stand-up comedian Patton Oswald. The film is all about celebrity and excess, and the struggle of two aspiring, though mediocre showbiz professionals with a plan to become famous
Psiconautas, los niños olvidados, Alberto Vasquez & Pedro Rivero/ES
"Psychonauts" is an intense poetic and social narration, combining a friendly, minimalist aesthetic with an adult story. It constitutes is a strong history of contrasts, with a significant burden of criticism of the society in which we live. The two main characters, teenagers Birdboy and Dinky have decided to escape from an island devastated by ecological catastrophe: Birdboy by shutting himself off from the world, Dinky by setting out on a dangerous voyage in the hope that Birdboy will accompany her.
The 5 feature films will compete for the Audience Award of Animasyros 9.0.
Here's an overview of the Greek animation festival, taking place 21-25 September 2016.
Read More About: