Anibar International Animation Festival, 9-14 August: Programme
Anibar International Animation Festival was first organized in 2010. It takes place in the city of Peja in Kosovo during August and is currently the only animation festival in this region.  It seems an act of bravery to conduct an animation festival in this war-torn region of Europe, but the 4th edition of this festival (9-14 August, Peja) is a reality.
Its competitive programme includes the Annecy-awarded Feral (Daniel Sousa, US),  Hisko Hulsing's terrific Junkyard (The Netherlands), and the powerful Israeli film Mouth Wide Open, Ears Shut Tight (Tom Madar, Emily Noy). Jury members: the Albanian animator Ilir Kaso, the Belgium-based musician Nik Phelps, and the Italian composer Andrea Martignoni.
Best Balkan animation and best student animation categories are also scheduled. Festival mornings are devoted to kids' programmes.
Jury members: the Egyptian animator and researcher Mohamed Ghazala, the Serbian animator Krunoslav Jovic and the Kosovan visual artist and animator Fatmir Gjevukaj.
Anibar festival honors retrospective of the pioneer Balkan animator Nikola Majdak , who passed away on May 4 this year, with a retrospective of his work (13 August, 22:00).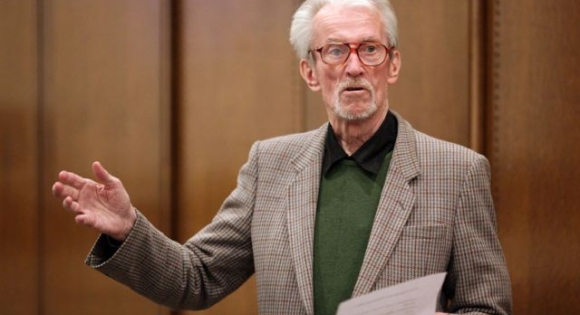 Majdak was the president of ASIFA Serbia,  and inspired generations of young animators with films such as The Soloist and The Chalk-Man (1963).
Do not miss the tribute "Stories Women Tell", which includes classics from Betty Boop (Be Human) to Joanna Priestley's All my relatives and Amanda Forbes and Wendy Tilby's When the day breaks (10 August, 21:30, Cinema Urban).
 An African Animation programme & a revisiting of contemporary Italian short films is also on the festival cards.
See the complete, daily schedule of Anibar International Animation Festival, and watch the No Humans Festival promo:
Read More About: