Anifilm Festival 2023: From Japan Back to the Czech Roots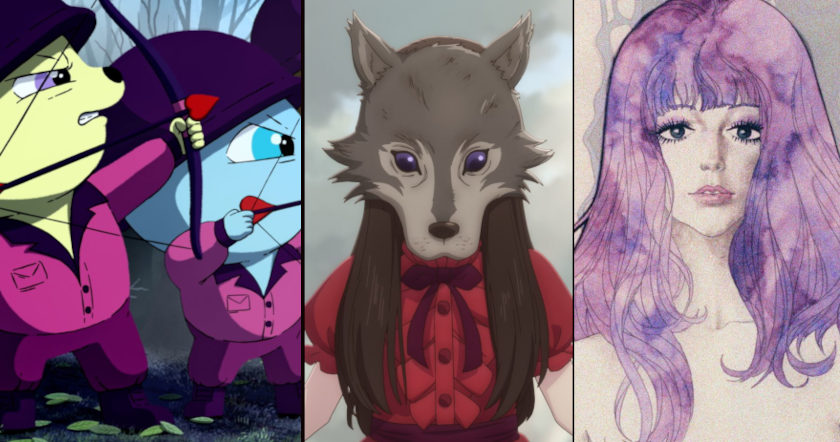 This year's Anifilm International Festival of Animated Films (2-7 May 2023, Liberec, Czech Republic) promises a road from Japan to the home country of the Czech Republic and from the highly artistic and experimental to the finely selected animation mainstream.
Travel to Japan
Curator, film critic, producer, and director of the renewed Hiroshima Animation Season Festival Nobuaki Doi will help visitors navigate the vast imaginative world of Japanese animation. His approach stresses foreign influences that helped to form the Japanese art of animation. What role did European animation, Jiří Trnka and Jan Švankmajer play in that process?
Oscar-nominated Japanese animation director and artist Koji Yamamura will screen his films (for children and grown-ups), and will have his own drawing exhibition 'Four Flashing Figures' (organized by Anifilm in collaboration with the Liberec Regional Gallery)
Three younger and really acclaimed artists: Sarina Nihei, Mirai Mizue, and Kaoru Furoko  will have a presentation/screening, 
Hayao Miyazaki's 'Howl's Moving Castle' is an indispensable treat.
Other Japanese gems: the digitally restored version of the erotic anime 'Belladonna of Sadness' and Keiichi Hara's latest film 'Lonely Castle in the Mirror'.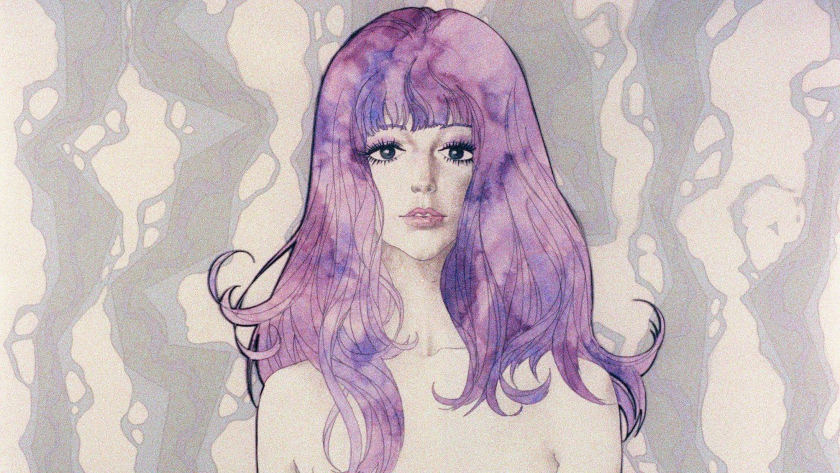 Belladonna of Sadness
International Animation Feature Competition (selection)
Alberto Vázquez's disturbing film 'Unicorn Wars' transfers the bloody reality of war into a pink-violet world of fluffy bears. 
The autobiographical opus by Latvian-American independent filmmaker Signe Baumane 'My Love Affair with Marriage'
'No Dogs or Italians Allowed' (Alain Ughetto), the Hungarian film 'Four Souls of Coyote' ( Áron Gauder), the Murakami adaptation 'Blind Willow, Sleeping Woman' by Pierre Földes, 'Perlimps' by  Alê Abreu are all part of the programme
Children feature films include 'Yuku and the Himalayan Flower' (Rémy Durain, Arnaud Demuynck), the Norwegian 'Three Robbers and a Lion' by Rasmus A. Sivertsen, and 'Ernest & Celestine: A Trip to Gibberitia'  (Julien Chheng and Jean- Christophe Roger)
Czech Republic is represented in the Competition of Feature film thanks to its co-production participation i the Slovak film 'The Websters Movie' by Katarína Kerekesová.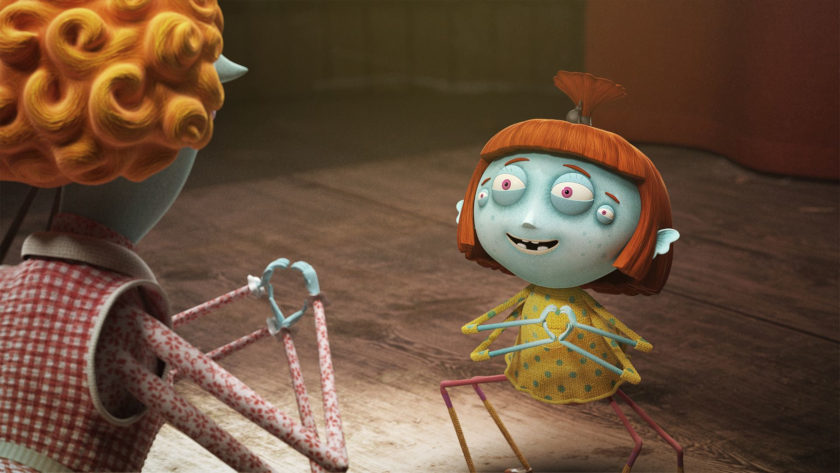 The Websters Movie
The animation short film lineup (36 films overall) includes the Academy Award-nominated 'The Flying Sailor' (Wendy Tilby & Amanda Forbis) and 'Ice Merchants (João Gonzalez). This year's selection of 36 short films is more varied than it used to be.
Czech co-production present: the BAFTA-nominated atmospheric film 'Middle Watch', the psychological drama 'Scale' and the puppet film 'Salvation Has No Name'.
35 student films in the competition
 In addition to a traditionally big number of French entries, this year saw an increase in Hungarian submissions. Czech film schools are represented thanks to FAMU and the films 'Dede is Dead' and 'Rising Above'.
22 music videos (Czech filmmakers here: Eliška & Lee Oz, Tomáš Hájek and Miroslav Frič)  and 23 non-narrative films (Czech filmmakers here include Viktorie Štěpánová, Kamila Müllerová, Tan Lui Chan and Veronika Chocenská).
National Competition Czech Horizon
A new series by renowned Czech director Lucie Sunková titled 'Vicky, the Sleepy-Bye Owl'
(Czech premiere):  Jan Míka's 'The Goose', which premiered at Clermont-Ferrand Festival.
15 VR projects compete for two awards - Best Visual Art and Best Game for Children
Check the acclaimed Czech film 'Darkening' accompanied by a special installation.
Festival Juries
Feature Films: Veronika Bednářová, John Stevenson, Sébastian Sperer
Short & Student Films: D

avid Súkup,  Kim Keukeleire, Marta Pajek

Abstract & Non-Narrative, Music Videos, VR: Mika Johnson, Sarina Nihei, Mirai Mizue

Computer Games competition:

Jakub Špiřík, Zuzana Slavíková and Gregorios Kythreotis
Lifetime Achievement Award to Alfons Mensdorff-Pouilly
During his career spanning several decades, he worked on countless short films, series, and feature films. Thanks to his superb animation skills, humour and kindness, he has become a sought-after colleague and a legend of domestic stop-motion animation. His extensive filmography includes popular titles such as 'The Vanished World of Gloves', 'The Pied Piper', Jan Werich's 'Fimfárum' and series 'Pat and Mat, Yaya and Paya' and 'Doings of the Hippopotamus Family'.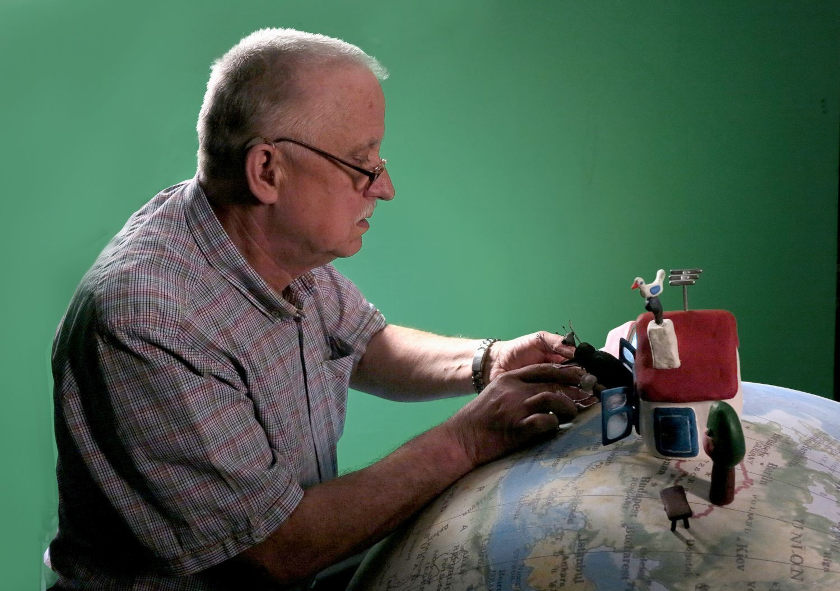 Alfons Mensdorff-Pouilly
Anifilm will screen a selection of his animated shorts and two feature films, 'The Adventures of Robinson Crusoe, a Sailor from York' and 'One Night in a City'.
More Screening Events
Extensive 'Animo' programme for children and families
short films nominated for this year's Academy Awards
100th anniversary of Czech Radio, the festival has prepared a block of animated films focusing on radio
midnight screenings
Taking Stock (last year's animated feature production)
History of Czech amateur animated film -16mm films + live music
Screening of the series 'They Met Near Kolín' by Czech filmmakers – director Břetislav Pojar and graphic artist Miroslav Štěpánek (100th birth anniversary of their birth)
Animation workshops will focus on 'courage'. In the festival's Game Zone, testing the competition games and VR projects is asked. Last but not least, the programme also includes exhibitions, concerts and puppet theatre.
This year's Anifilm will host the first Czech Horizon Grant Supported by PPF Foundation pitching. Its goal is to support the production of Czech professional short animation. The selection committee has chosen ten projects to be presented to the public and the jury (1 million CZK grant)

The author of the visual identity of this year's Anifilm is graphic artist, director, animator and illustrator Filip Pošivač, author of puppet films (co-directed by Barbora Valecká) 'Deep in Moss' (2015) and 'Overboard!' (2019) and the series 'Live from Moss' (Živě z mechu, 2016). His visual identity takes us into a mossy micro-world of the Jizera Mountains.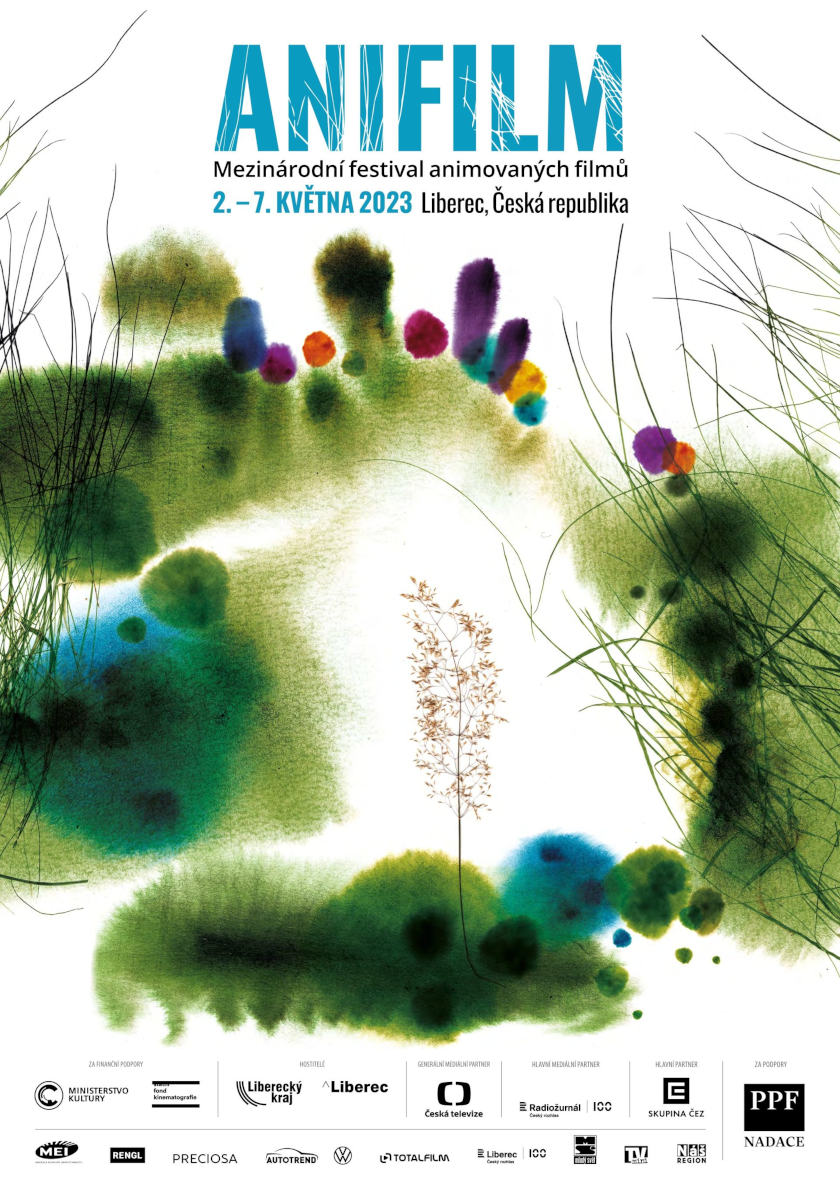 Anifilm Festival takes place in Liberec (various places), 2-7 May 2023.
SIGN UP: Want to read more free articles like this? Sign up for Our Newsletter
Read More About: