Anima 2014, Brussels: Selection Results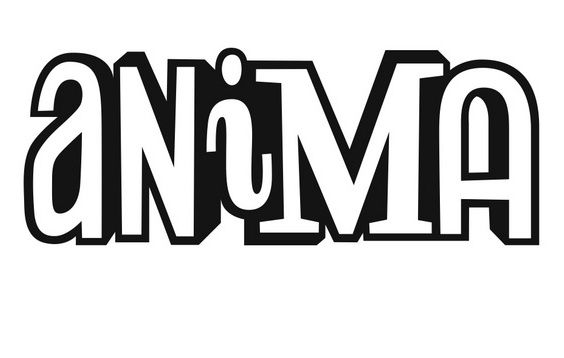 The 33rdedition of Anima, Brussels Cartoon and Animated Film Festival, will take place in Brussels, Belgium from 28 February to 9 March 2014. 36 films were selected at the international competition (shorts category), and 28 student short animated films compete at the corresponding category
 Anima Festival has now been included into a list of Oscar®-quallfying festivals. That entails that the short which wins the Anima Grand Prix is eligible for an Academy Award (short animated feature) the following year.
See the selection results:
 International Competition:
 Astigmatismo, Nicolai Troshinsky (E)
Boles, Spela Cadez (SLO/D)
Braise, Hugo Frassetto (F/B)
Cargo Cult, Bastien Dubois (F)
Choir Tour, Edmunds Janssons (LV)
Compositio III, Miguel Pires de Matos, Sandra Ramos, Bernardo Sarmento, Silvia Namorado, Miguel Simas (P)
Le Courant faible de la rivière, Joël Vaudreuil (CDN)
Det var ikke jeg, det var fiskmåsen, Julie Engaas (N)
Double Fikret, Haiyang Wang (PRR)
Drunker Than a Skunk, Bill Plympton (USA)
Everything I Can See From Here, Sam Taylor, Bjorn Aschim (GB)
Futon, Yoriko Mizushiri (J)
A Girl Named Elastika, Guillaume Blanchet (CDN)
Gloria Victoria, Theodore Ushev (CDN)
La Grosse Bête, Pierre-Luc Granjon (F)
Hollow Land, Michelle Kranot, Uri Kranot (F/DK/CDN)
Hotzanak, For Your Own Safety, Izibene Oñederra (E)
Impromptu, Bruce Alcock (CDN)
In The Air Is Christopher Gray, Felix Massie (GB)
Joda, Théodore Ushev (CDN)
Laznia, Tomek Ducki (PL)
Lettres de femmes, Augusto Zanovello (F)
Liebling, Izabela Plucinska (PL/D)
Lonely Bones, Rosto (F/NL)
Marcel, King of Tervuren, Tom Schroeder (USA)
Moya Mama Samolet, Julia Aronova (RUS)
Mr Hublot, Laurent Witz, Alexandre Espigales (L)
Padre, Santiago 'Bou' Grasso (F/AR)
Premier Automne, Carlos De Carvalho, Aude Danset (F)
Subconscious Password, Chris Landreth (CDN)
Virtuos Virtuell, Thomas Stellmach, Maja Oschmann (D)
A Wolf in the Tree, JiaXing Lin (PRR)
Wonder, Mirai Mizue (J)
X, Maw Hattler (GB)
Ziegenort, Tomasz Popakul (PL)
Zmysly Prysly, Marcin Wasilewski (PL)
International Competition - Student Films:
Ab ovo, Anita Kwiatkowska-Naqvi (PL)
Abdullah, Jakob Besuch (D)
Ascension, Thomas Bourdis, Martin de Coudenhove, Caroline Domergue, Colin Laubry, Florian Vecchione (F)
Beyond The Lines, Chloé Bonnet, Elodie Houard, Seraphin Guery, Baptiste Lebouc, Pierre Tarsiguel (F)
Byul Ju-Bu, Suggwon Kim (ROK)
Le Chêne et le Roseau, Arthur Sotto (F)
Destiny, Fabien Weibel (F)
L'Etrange Disparition de M. Walter Werner, Caroline Murrell (F)
Forward, March!, Pierrick Barbin, Rimelle Khayat, Loïc Le Goff, Guillaume Lenoel, Garrick Rawlingson (F)
Frenki, Sandin Puce (D)
Goutte d'Or, Christophe Peladan (DK)
Habitat, Georgieva Ina (BG)
Hominid, Brian Andrews (USA)
The Hours of Three, Jeong Dahee (ROK)
Insolation, Morgane Le Péchon (F)
Mishum Makom, Isca Mayo, Maayan Tzuriel (IL)
Miss Todd, Kristina Yee (GB)
Monkey Symphony, Maxime Baudin, Mélanie Fumey, Julien Gauthier, Samuel Gonon (F)
Papirvilag, David Ringeisen, Laszlo Ruska (H)
Passer Passer, Louis Morton (USA)
Recruit Rhapsody, Mayo Yoshida (J)
Le Scénariste, Fanny Brotot, Loic Degeneve, Marion Walle, Nicolas Joly, Emilie Zamiri (F)
The Shirley Temple, Daniela Sherer (GB)
Somewhere, Nicolas Ménard (GB)
Stefan i Zuczek, Piotr Loc Hoang Ngoc (PL)
Under the Fold, Bo Juhl Nielsen (DK)
Wedding Cake, Viola Baier (D)
Wind, Robert Löbel (D)
International Competition: "The Animation Night"
    The Box – xxx, Studio Dadomani (I)
Brain Divided, Josiah Haworth, Joon Shik Song, Joon Soo Song (USA)
The Carousel Family, Te-Yu Liu (Taiwan)
Le Cosmos sauvera le peuple, Patrick Lapierre (CDN)
Deja-moo, Stefan Mueller (D)
Dji. Death Fails, Dmitri Voloshin (Moldavie)
Fight, Steven Subotnick (USA)
Gracht, Nick Groeneveld, Koning Michaël (NL)
Hoffili, Lotfi Mahfoudh (TN)
The Hopper, Alex Brüel Flagstad (D/DK)
Jammed, Yibi Hu (GB)
Kippik, Estelle Dornic, Michal Gabrieli, Florian Scaduto, Adrien Pezé, François Godofe, Benoit Touroude (F)
Lego Thriller, Annette Jung, John Landis (D)
Mute, Job, Joris & Marieke (NL)
New Tokyo Ondo, nuQ nuQ (J)
Not Over, Toru Hayai (J)
La Nuit américaine d'Angélique, Joris Clerté, Pierre-Emmanuel Lyet (F)
O šunce, Eliška Chytková (CZ)
Der Pinguin, Annette Jung (D)
Pixel Joy, Florentine Grelier (F)
Ransom, Dustin Rees (CH)
Recycled, Lei Lei, Thomas Sauvin (PRR)
The Ringer, Chris Shepherd (F/GB)
Rob 'n' Ron, Peter Smith, Magnus Igland Møller (DK)
Rollin' Safari, Kyra Buschor, Anna Habermehl, Constantin Päplow (D)
Ruuuun!, Liu Yicong, Sean Soong, Lionbiglion, Jasmine Cai, Yuang Sheng (PRR)
Sandy, Joseph Mann (GB)
Séquence Champignon, Michael Nauzin, Geoffroy Barbet Massin (F)
Shift, Max Hattler (GB)
Sun of a Beach, Arnaud Crillon, Alexandre Rey, Jinfeng Lin, Valentin Gasarian (F)
Uit Huis, Joost Lieuwma (NL)
Uspon i pad umetnosti, Aleksa Gajic (Serbie)
Why? Factor, Ben Falk, Jordan Wood (GB)
International Competition: Children's Short Films
    Il Bruco E La Gallina, Michela Donini, Katya Rinaldi (I)
    Mille-pattes et Crapaud, Anna Khmelevskaya (F)
    Nový druh, Katerina Karhankova (CZ)
    Le Père Frimas, Youri Tcherenkov (FR)
    Snowflake, Natalia Chernysheva (RUS)
National Competition (Belgium):
850 meters, Joeri Christiaen
Autour du lac, Noémie Marsily, Carl Roosens
Bruxelles Double Sens, Gerald White
La Carotte géante, Pascale Hecquet
La Chair, Louise Lemoine Torres, William Henne
Chopper, Frederik Palmaers, Lars Damoiseaux
La Coquille, atelier collectif Caméra-Etc
Day_6011, Raf Wathion
Diamant, Kris Mergan
Drift Away, Anthony Sarrus
I-Instruments / CPE, German Herrera
Le Labyrinthe, Mathieu Labaye
Live // Love // Like & Share, Eno Swinnen
Lost and Found, Antje Van Wichelen
Mia, Wouter Bongaerts
Mind Trip, Sander Van Kessel
Nothing Beside Remains, Bob Thissen
Le Parfum de la carotte, Arnaud Demuynck, Rémi Durin
Rêves de brume, Sophie Racine
Vol Au Vent, Isabel Bouttens
Belgium Panorama (out of competition):
 Festival National du Film d'Animation (Bruz) Trailer 2013, Emma de Swaef, Marc-James Roels
Antwerpen Autovrij, Toon Loenders, Bob Thissen
Arun Tazieff « Those Visions Have No End », Nicolas Fong
Daniel, Alexandre Vignaud
De Lijn « Stressmannetje », Emma de Swaef, Marc-James Roels
Dream Chips, Zoé Hardy
Dysilexie, Sil Colson
Er Is Geen Andere Weg, Toon Loenders
Les Fables en délire : La Poule, l'Eléphant et le Serpent, Fabrice Luang-Vija
Grindhouse Cult Teaser 2013, Jean-Loup Comby, Alexandre Dumont, Cédric De Muelenaere
Jonas, Marie-Brune de Chassey
Kassa 9, Anna Heuninck
Métamorphoses, Anne Vejrich, Yasemin Unal
Partie de pêche, Vivian Briac-Warnon
Separated, Mark Borgions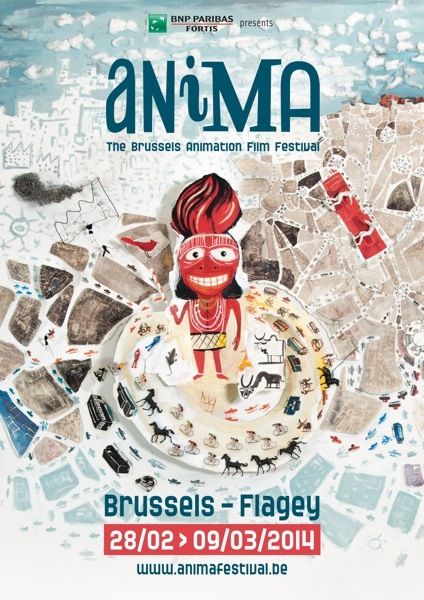 You may take a look at the poster of Anima 2014 and the 2013 awards.
SIGN UP: Want to read more free articles like this? Sign up for Our Newsletter
Read More About: