Animafest 2012, Zagreb: winners
Oh, Willy describes a story of civillisation and culture. It won the Grand Prize at the Holland Animation Film Festival, and has now been crowned with both the Grand Prix of Zagreb's Animafest, as well as the Audience award for best short film. Read more here
Roels Golden Zagreb Award went to It's Such a Beautiful Day by the US independent animator Don Hertzfeldt (Rejected), "a magnificently beautiful film using different techniques and simple means to masterfully express complex emotions".
Latvian film Ursus by Reinis Pētersons won the Zlatko Grgić Award for best debut film.Special jury mentions were reseverd for : About Killing the Pig (Simone Massi), the Anifest-awarded The Great Rabbit (Atsushi Wada),  Romance (Georges Schwizgebel), Beluga (Shin Hashimoto) and Bobby Yeah (Robert Morgan).
The Dušan Vukotić Award (student film award) went to the Finnish film Swarming by Joni Männistö from Turku Arts Academy. The jury was impressed by the magnificent portrayal of a nightmare about life and... insects.
 he special mentions were awarded to The Making of Longbird by Will Anderson (UK), and Gum Boy (Masaki Okuda) for its "energetic rhythm and bubbly design" and Twins by Peter Budinski from Slovakia for its raw and humorous portrayal of physical and moral duality.
Best commissioned film:  Pete Bishop's Oil Story
Films for Children Competition:  Second Hand by Isaac King from Canada.
special mention: Who's there? By Vanda Raýmanová from Slovakia and The Light by Yuta Sukegawa from Japan.
The 40th Animafest, Zagreb took place from 29 May-3rd June.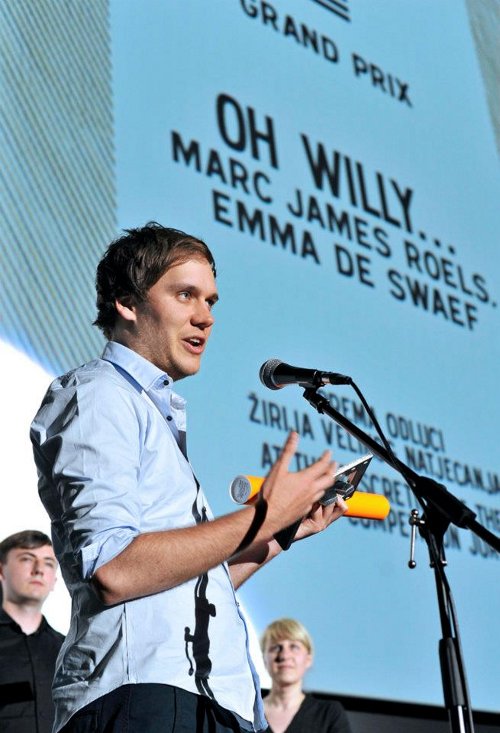 Read More About: