Animafest Cyprus 2021: Selection Results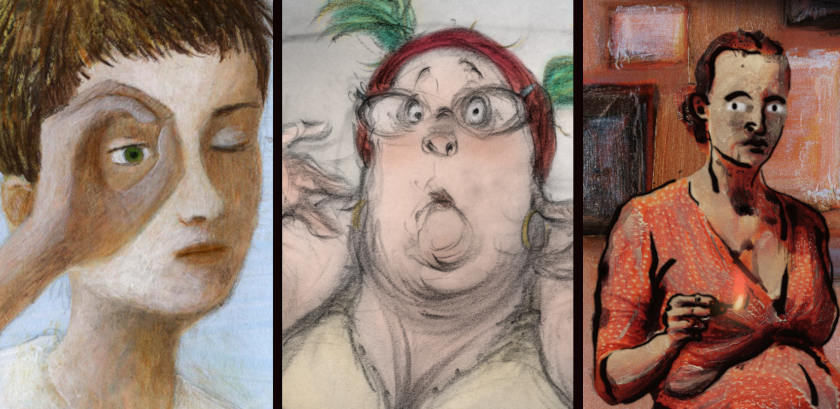 The selection was made by Yiorgos Tsangaris, artistic director of Animafest Cyprus, and Gerben Schermer (NL), curator of Animation and Contemporary Art.
33 films were selected from a great number of submissions. 
Our times demand a new collectivity that transcends borders and all kinds of barriers. Groups of people who share the vision that art can light the way for a world we do not yet see but hope to build, overcome their differences and join forces. Twenty years after our first screening, we realize that Animafest Cyprus evolved out of such collective efforts and   creative encounters. We'd like to thank everyone who has contributed to the festival over the last two decades. We'd especially like to welcome the amazing team of ABR, who are share our vision and who are contributing this year to the organizational aspect of the festival- Yorgos Tsangaris

The list of films in competition:
Affairs of the Art, Joanna Quinn, United Kingdom/Canada, 2021
Alexander Mosolov. Three Pieces, Natalia Ryss, Russia, 2020
All Those Sensations in My Belly, Marko Djeska, Croatia/Portugal, 2020
Altötting, Andreas Hykade, Germany/Canada/Portugal, 2020
Anonymous, Steven Subotnick, USA, 2020
Beseder (Good and Better), Gil Alkabets, Germany/Israel, 2020
Black Snot & Golden Squares, Irina Rubina, Luis Schoeffend, Germany, 2020
Clinamen, Simon Gerbaud, Mexico/France, 2021
Comeback, Vladimir Leschiov, Latvia/Lithuania, 2021
Cradle, Paul Muresan, Romania, 2020
Empty Places, Geoffroy de Crécy, Nicolas Schmerkin, France, 2020
Events Meant to Be Forgotten, Marko Tadic, Croatia, 2020
Fast Rotations, Stuard Pound, United Kingdom, 2020
Folie douce, folie dure (Mild Madness, Lasting Lunacy), Marine Laclotte, France, 2020
The Hangman at Home, Michelle Kranot, Uri Kranot, France/Denmark/Canada, 2021
Have a Nice Dog!, Jalal Maghout, Germany/Syria, 2020
Hide, Daniel Gray, France/Hungary/Canada, 2020
I'm Here, Julia Orlik, Poland, 2020
Leaders, Faiyaz Jafri, Canada/USA, 2020
A Little Too Much, Martina Scarpelli, Denmark, 2020
Liza, Bastien Dupriez, France, 2020
Maalbeek, Ismaël Joffroy Chandoutis, France, 2020
La marche (The Walk), Yoakim Bélanger, Canada, 2020
The Mistress of the Copper Mountain, Dmitry Geller, Russia, 2020
The Moon, Tomek Popakul, Poland, 2020
Night Bus, Joe Hsieh, Taiwan, 2020
Polka-Dot Boy, Sarina Nihei, France, 2020
The Raft, Marko Mestrovic, Croatia, 2021
Der Schornsteinsegler (The Chimney Swift), Frédéric Schuld, Germany, 2020
Seja como for (Anyhow, Anyway), Catarina Romano, Portugal, 2020
Sogni al campo, Magda Guidi, Mara Cerri, France/Italy, 2020
The Stork, Lucija Mrzljak , Morten Tšinakov, Estonia, 2020
Tamgù, Isabel Loyer, Luis Paris, France/Argentina, 2021

For our 20th edition, the program is enriched. The exhibition spaces will be functioning again, and the program Animation and Contemporary Art returns with two artists in residency: Gerco De Ruijter (Netherlands) and Ana Mouyis (Cyprus, USA).
In recent years, the festival's direction has been moving towards the cusp between cinema and contemporary art. The competition program aims to find a balance between experimental and narrative film.

In addition to the competition program, screenings will include the jury program, which consists of films made by the three members of the jury, Gerco de Ruijter (Netherlands), Otto Alder (Germany) and Ana Mouyis (Cyprus – USA).
A special place in this anniversary edition is given to the tribute to Cypriot animation, which will include Cypriot films that have stood out in recent years, as well as films by the pioneers of Cypriot animation.
This year marks the beginning of a collaboration with Sicily's Animaphix and Chaniartoon – International Comic and Animation Festival of Crete, under the title Animed. It will include films from Mediterranean Countries.
This year's poster was created by the acclaimed animation filmmaker Lizzy Hobbs.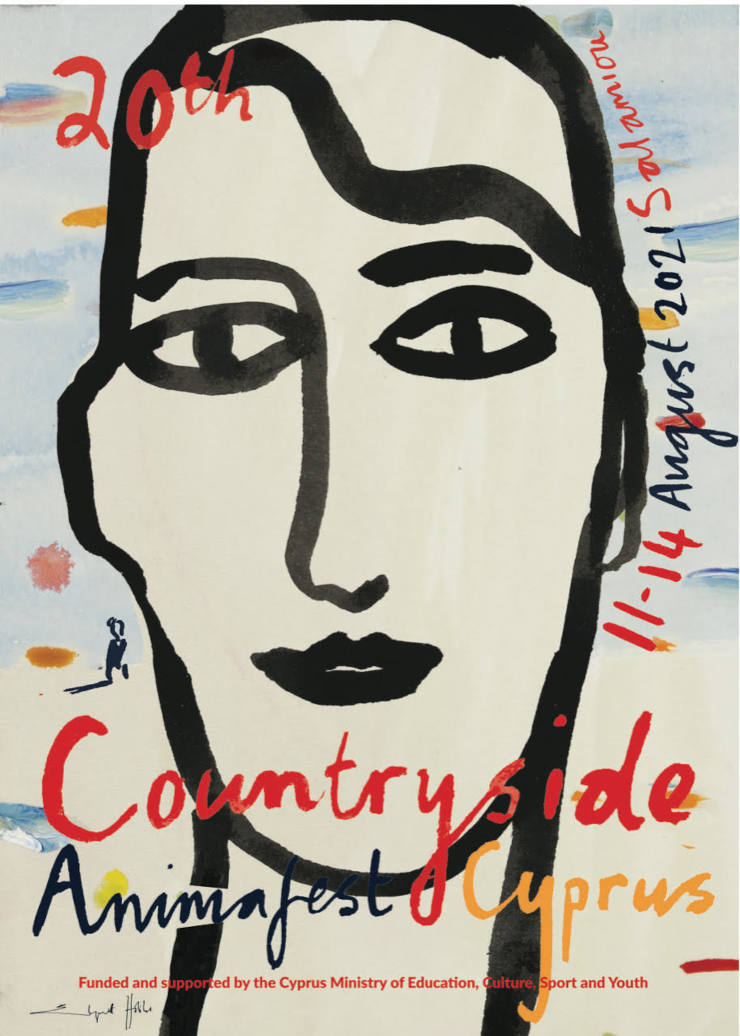 Views of the World will be waiting for you at Salamiou, from the 11 th to the 14th of August. The festival will take place at the village of Salamiou, which has been the home of Animafest for the last four years. Salamiou is a rural community well hidden in the mountainous inland, and it has become known around the world for hosting and supporting an acclaimed international artistic event.
SIGN UP: Want to read more free articles like this? Sign up for Our Newsletter
Read More About: