Animateka 2016: Programme Highlights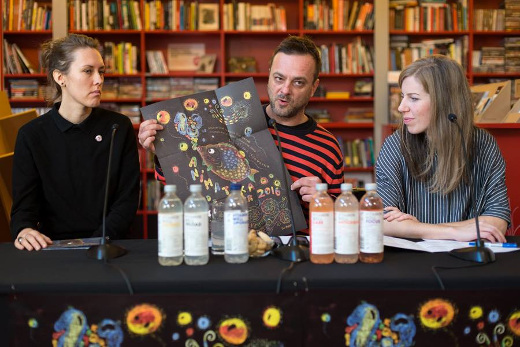 Festival director Igor Prassel presenting the 2016 Animateka poster at the press conference (photo: Goljat Katja)
 13 is the lucky number, but it seems that the 13th edition Animateka festival (Ljubljana, Slovenia) can also take care of other numbers as well. 744 films were submitted to its official competition programme (sealed only to Central Eastern European films), out of which 34 shorts were selected.
Ülo Pikkov's puppet documentary Empty Space, Vladimir Lesciov's equally piquant Waiting for the New Year, the mockumentary Planemo by Veljko Popović and Špela Čadež's Nighthawk are among the contestants.
57 student films comprise this year's competition, while The Elephant in Competition, a programme that focuses on animation shorts for children, consists of 31 films.
 The festival Jury: Chris Landreth, Paul Bush, Sarah Saidan, Mauro Carraro and Joni Männistö, who is also this year's artist in residence and the creator of the festival poster.
The Eastern and Central European Panorama will present 44 films for adults, while The Elephant Panorama will show 17 films for children.

 Besides the competition programmes, the main focus points of the 2016 Animateka is the 9-programme (!) 3D Computer Animation retrospective.
The programme is described as a one-off opportunity to see how 3D computer animation developed from its clumsy but fascinating beginnings to the jaw-dropping visual experience it offers today.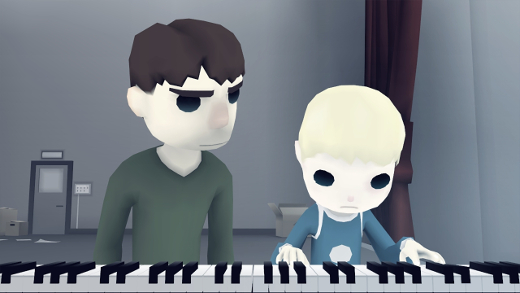 The age-defining The External World by David O'Reilly is part of the Animated 3D retrospective programme
Eroticism in animation is another programme (expect contemporary works), the Cartoon d'Or programme, and 9 feature films.
Three European animation schools, MOME Budapest, Centro Sperimentale de Cinematografia Turin, and Lodz Film School have their say at the 13th Animateka, with films like Hereafter (Natália Azevedo Andrade), Eidos (Elena Ortolan) and Beside Oneself (Karolina Specht).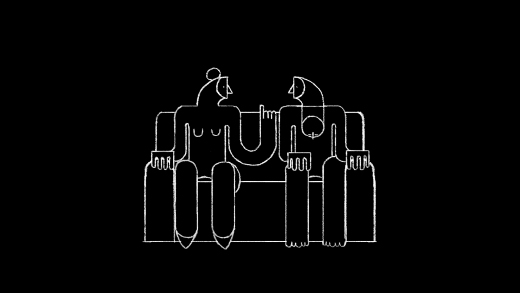 Beside Oneself
Representatives of the three schools with talk about their methods and philosophies of teaching animation in the newly established AnimatekaPRO industry platform.
The platform features a series of talks, round-table debates, presentations and Q&As to inform about the latest developments in the field of animated cinema and video games (in collaboration with Bunker, Creative Europe Desk Slovenia, Motovila, and the Slovenian Animated Film Association).
Three exhibitions by Joni Männistö, Dušan Kastelic and Leon Vidmar accompany this year's non-screening programme.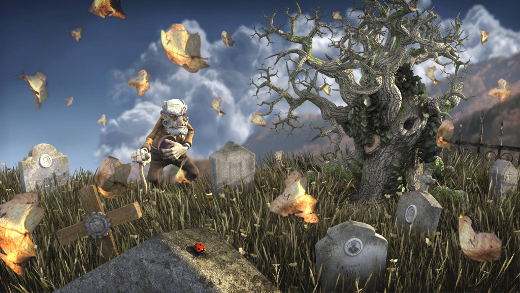 Dušan Kastelic, Chicory 'n' Coffee
The 13th edition of the International animated film festival Animateka takes place 5-11  December 2016 at Ljubljana, Slovenia.
Here's the festival poster, designed by Joni Männistö.
Read More About: