6 Animation Features for Aninafest Zagreb 2021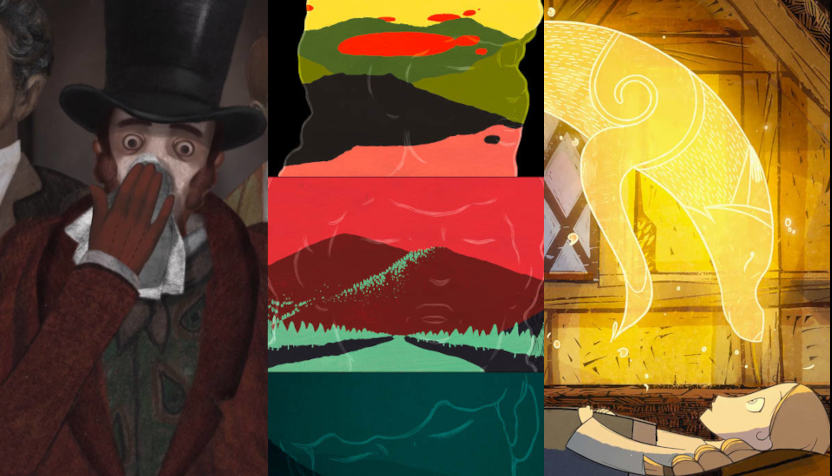 World Festival of Animated Film - Animafest Zagreb presented its the official selection results for the animation feature competition.
From Quebec's Canada (the Rotterdam-premiered Archipel) to the Stalinist Russia (The Nose or the Conspiracy of Mavericks) to the Oscar-nominated Wolfwalkers, there is range of animation features that explores different themes, techniques and manner of representation.
Archipelago (d. Félix Dufour-Laperrière / Canada / 2021)
A true animated film about invented islands. About a physical, imaginary, linguistic, political territory. About a real or dreamed country, or something in between. Archipelago is a feature film made of drawings and speeches, that tells and dreams a place and its inhabitants, to tell and dream a little of our world and times.

Cryptozoo (d. Dash Shaw / USA / 2021)
As cryptozookeepers struggle to capture a baku (a legendary dream-eating hybrid creature) they begin to wonder if they should display these rare beasts in the confines of a zoo, or if these mythical creatures should remain hidden and unknown.
Elulu (d. Gabriel Verdugo Soto / Chile / 2020)
Elulu "is a science fiction film and a psychological drama. It is a non-dialogue film that tells the story of an unemployed scientist / painter who returns to his childhood home to mourn his mother. What he does not know is that the house is secretly inhabited by a special caterpillar called Elulu and her three companions  with superpowers, who are in their own  particular search.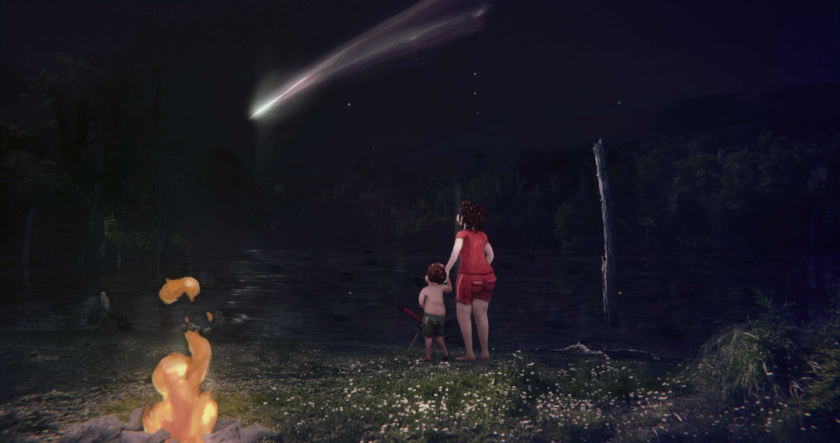 Kill it and Leave this Town (d. Mariusz Wilczyński / Poland / 2019)
In this surrealist animation, Mariusz Wilczynski tells the story of a man who hides in a land of safe memories from his childhood in 1970s-era Poland, fleeing from despair after losing those dearest to him.
The Nose or the Conspiracy of Mavericks (d. Andrey Khrzhanovsky / Russia / 2020)
A cheerful grim look at the follies of the twentieth century, anchored in Gogol's proto-surrealist novella 'The Nose' and Shostakovich's opera of the same name
Wolfwalkers (d. Tomm Moore, Ross Stewart / Ireland, UK, Luxemburg / 2020)
In a time of superstition and magic, when wolves are seen as demonic and nature an evil to be tamed, a young apprentice hunter, Robyn, comes to Ireland with her father to wipe out the last pack. But when Robyn saves a wild native girl, Mebh, their friendship leads her to discover the world of the Wolfwalers and transform her into the very thing her father is tasked to destroy.
Besides Daniel Šuljić, the artistic director of the Festival, selectors in categories Grand Competition - Short Film and Croatian Film Competition were Margit Antauer and Thomas Johnson, while Lucija Bužančić and Lea Vidaković took part in the selection for the Student Film Competition.
31th World Festival of Animated Film - Animafest Zagreb will take place in Zagreb from 7th till 12th June 2021.
SIGN UP: Want to read more free articles like this? Sign up for Our Newsletter