100 Animation Shorts for BIAF 2020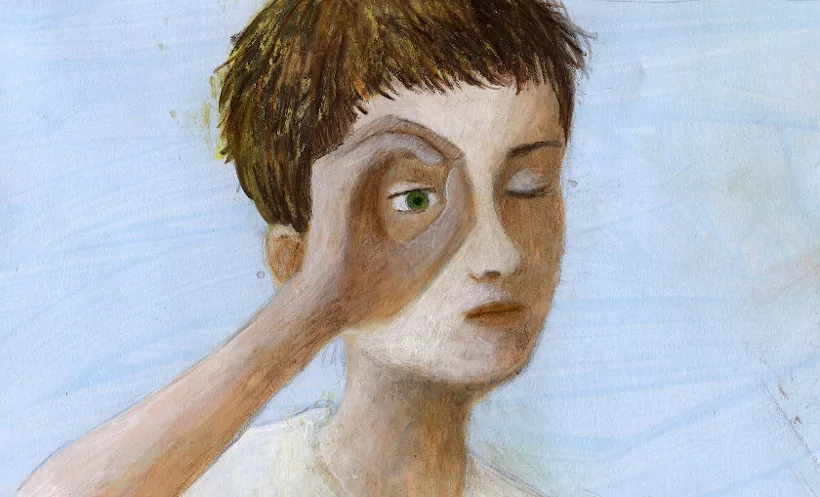 100 animated Short films have been selected at the 22nd BIAF2020 Selection (23-27 October 2020), which continues its selection balancing between Asian and European / US independent films.
The festival revealed (1 Aug) its 3 competition films: international, graduation films and Korean films. 44 Short Animation Films, 9 Graduation Films,  12 TV& Commissioned, 15 Korean animation films over2,501 submissions and 99 countries.
Former BIAF Award winners such as Jasmin Elsen, Michaela Mueller, Chintis Lundgren, Nihei Sarina, Jang Nari. Min Sunggah return this year with their new films.
Films also featured in Cannes 2020 include the Cannes Short Competition entries by Marie Jacotey and  Lola Halifa-Legrand,  Cinefondation choices Tom Prezman and Tzor Edery' (Tamou),  Toby Auberg (Pile), and  Mitchelle Tamariz.  Also the Venice Orizzonti shor  Sogni al Campo by Magda Guidi and Mara Cerri
The festival's selection was carried out by Kim Myungeun (Director of The First Class), Yeo Euna (Director of Cocoon, Motel Rose), Park Sehong (Director of No Dragon Village) Rhee Souewon (Critic, FIPRESCI), Lee Eunhwa (Programmer) and BIAF program director, Eugene Kim 
Blue Fear | Marie Jacotey, Lola Halifa-Legrand | France | 10'00"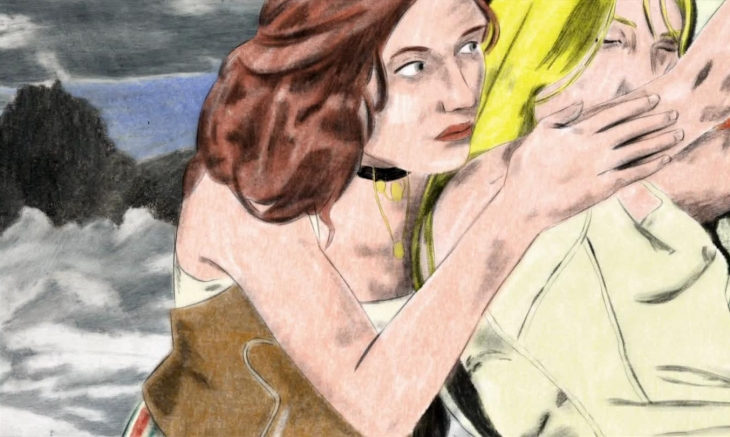 A couple on the roads of Provence. Nils is driving Flora to his parents for the first time when they get ambushed. While she's made prisoner, he flees. During a night in the pinewood, she has to face her doubts.
Maalbeek by Ismaël Joffroy Chandoutis| France | 15'51"
Sabine is looking for a missing image: a day that has left its mark forever and that everyone remembers but her. But maybe this absence is what allows her to move on with her life?
Sogni al Campo by Magda Guidi and Mara Cerri | France, Italy | 8'41"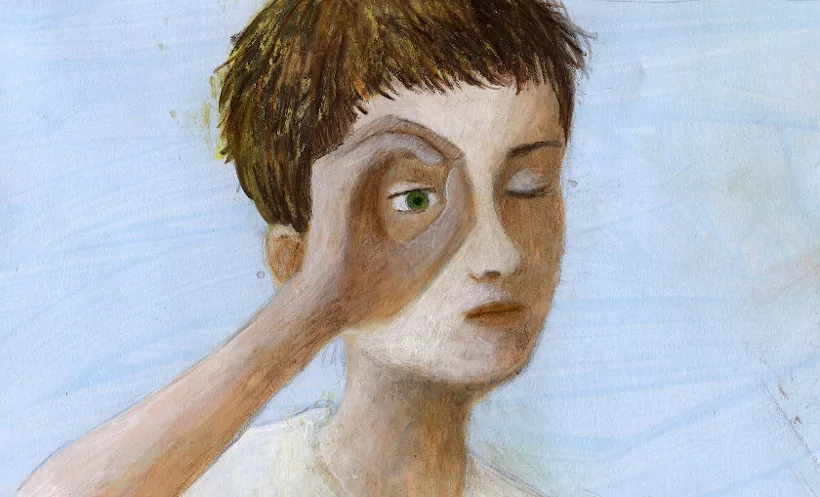 A boy looks for his cat along a river. He will not find it. He's about to die, and has moved away from everything to find intimacy.
Two of Oscars qualifying films such as Alberto VÁZQUEZ's Homeless Home, Josephine Lohoar SELF's Fabric of You, were chosen,.
Homeless Home by Alberto Vazquez | France | 15'00"
No one can escape their roots, however rotten they may be.
The Fabric of You by Josephine Lohoar SELF | UK, Scotland | 10'
Unable to show his true identity, Michael, a grieving tailor mouse, recounts and reckons with the memories of a past lover.
 A screen writer of Toy Story 4, Will MCCORMACK's film Debut with Michael GOVIER's If Anything Happens I love You got selection at BIAF2020. It is produced by Gary Gilbert La, La Land with voice casting Oscar- winner Laura Dern (Marriage Story)  
If Anything Happens I love You by Will McCORMACK, Michael GOVIER | USA | 12' 40" (animation director: Noh Youngran)
Grieving parents struggle with the loss of their daughter after a school shooting. An elegy on grief.
Full 2020 BIAF Line-up
International Competition - Short Film

A Cat Called Jam Lorraine LORDAN / Ireland
Altötting Andreas HYKADE /Germany, Portugal, Canada
Anipulatio SEO Hiroshi / Japan
Apocalipso Ennio TORRESAN Jr / Brazil, USA
Arka Natko STIPANIČEV / Croatia
Blue Fear Marie JACOTEY, Lola Halifa-LEGRAND / France
Boriya MIN Sungah /France, South Korea
Candy Can Anton OCTAVIAN Romania
Carrousel Jasmine ELSEN /Belgium, Czech Republic
Cosmonaut Kaspar JANCIS / Estonia
Dog's Field Michalina MUSIALIK /Poland
Dry Sea Bart BOSSAERT, Yves BEX / Belgium
Friend of a Friend Zachary ZEZIMA /USA, France
Genius Loci Adrien MÉRIGEAU /France
Georges The Magician Katalin EGELY / Hungary, Argentina, UK
Green Grass Michael GRECO /Canada
Heart of Gold Simon FILLIOT / France
Home Anita BRUVERE / UK, Latvia
Homeless Home Alberto VÁZQUEZ / France, Spain
How My Grandmother Became A Chair Nicolas FATTOUH /Germany, Lebanon, Qatar
How to Disappear Leonhard MÜLLNER, Robin KLENGEL, Michael STUMPF / Austria
If Anything Happens I Love You Will McCORMACK, Michael GOVIER USA
Just A Guy HARA Shoko / Germany, Japan
Maalbeek Ismaël Joffroy CHANDOUTIS /France
Mad in Xpain Coke RIOBÓO /Spain
Me Begoña AROSTEGUI / Spain
Mosaic Imge ÖZBILGE, Sine ÖZBILGE / Belgium, France
My Galactic Twin Galaction Sasha SVIRSKY / Russia
Normal Julie CATY / France
Pianoman Kodama TETSURO /Japan
Polka-dot Boy NIHEI Sarina / Japan, France, Denmark
Precious Paul MAS / France
Releasing Spell Markéta MAGIDOVÁ / Czech Republic
Salvia at Nine JANG Nari / South Korea
Sogni al Campo Magda GUIDI, Mara CERRI / France, Italy
Souvenir Souvenir Bastien DUBOIS /France
Thanadoula Robin McKENNA /Canada
The Adventures of Gloria Scott - Murder in the Cathedral Matija PISAČIĆ, Tvrtko RAŠPOLIĆ / Croatia, Serbia
The Fabric of You Josephine LOHOAR SELF /UK, Scotland
The Zillas Have a Picnic Christian Franz SCHMIDT / Germany
Tiger and Ox KIM Seunghee / South Korea
Wade Upamanyu BHATTACHARYYA, Kalp SANGHVI /India
Why Slugs Have No Legs Aline HÖCHLI / Switzerland
Windup JIANG Yibing /USA, China, Sweden


International Competition - Graduation Film
A Tasty Fish TAZURO Chihiro / Israel, Japan
Ahead Ala Nunu LESZYNSKA /UK, Portugal
Everything Will Fall Out of Place Cheyenne CANAUD-WALLAYS / France
Florian Keshav ABROL, Lucas LONDOÑO-CLAYTON, Pavel LOPAREV, Alicia VELASCO /Spain, India, UK, Russia, Venezuela
Freedom Kelly HAN / Canada
I'm Here Julia ORLIK / Poland
THEM Amélie COCHET, Louis MÖHRLE Switzerland
Infraction, Marion DECOSTE, Mickaël NEZREG, Manon RYCKELYNCK, Maiwen KOSKAS Jeremie HANNOAH, Florian MORELLI, Raphael HALLE, Aurélie Vanden BORREN / France
Limbo Fungos Alexis MÉNARD / Belgium
Mate IM Chaerin / USA, South Korea
Misery Loves Company Sasha LEE / USA, South Korea
Naked Kirill KHACHATUROV /Russia
O Black Hole! Renee ZHAN / UK
Pieces of Each Other HYUN Yujeong / South Korea
Pile Toby AUBERG / UK
Portrait of a woman Natalia DURSZEWICZ / Poland
Strawberry Candy LI Nianze / Japan, China
Subway Robert KUŹNIEWSKI / Poland
Super Generic LU Di / USA, China
Sura JEONG Haeji / South Korea
Sweater FENG Zilai / USA, China
Tamou Tom PREZMAN, Tzor EDERY / Israel
The Balloon Catcher KANEKO Isaku /Japan
The Box Assassin Jeremy SCHAEFER / USA
The Kitchlets Clarisse CHUA / USA, Singapore
The Lost Bride Juliette COUSIN / France
Tricked CHUNG suhn young, GUO Mengyuan, LIU Naicheng / USA, South Korea, China
Under Pressure Vasil BOGDANOV / Bulgaria
When We Leave Mitchelle TAMARIZ / France, Mexico
International Competition - TV&Commissioned Film
BEBE Ornella MACCHIA, Gwendoline GAMBOA, Margot REUMONT, Lia BERTELS, Hippolyte CUPILLARD / Belgium
Dich' – Ivan Dorn Ruslana MIRZAALIEVA / Russia
Hanukkah. The Festival of Lights Maurizio FORESTIERI / Italy
Le Silence de La Rue Marie OPRON / France
Lucky Owl with Shimako YAMASHITA Nobuhiro, KUNO Yoko / Japan
P/\ST: Tíseň Bety SUCHANOVÁ, Nora ŠTRBOVÁ / Czech Republic
Patchwork Penguin Angela STEFFEN /Germany
Real Human Being Anna SAMO, Michaela MUELLER / USA, Switzerland, Russia
Seoulsori KIM Kyoungbae / South Korea
Shooom's Odyssey Julien BISARO / France, Belgium
Sparks - One For The Ages Chintis LUNDGREN Estonia
The Tiger Who Came to Tea Robin SHAW / UK
Korean Short Film
Beyond the Line CHOI Jinuk / South Korea, USA
Blue Dahlia KIM Minju, KIM Seeun / South Korea
Ghosts PARK Jeeyoun / South Korea
Opera Erick OH / South Korea, USA
Rain of Earnest Heart KWAK Soohyeon, KIM Gahyun, KIM Mingyo, KIM Seojin / South Korea
Report Card KIM Minji, KIM Jinhee, YOON Onyou / South Korea
Salvia at Nine JANG Nari / South Korea
Stay PARK Jaemin / South Korea
Tale of the Nine Tailed KIM Jihyeon / South Korea
Tiger and Ox KIM Seunghee / South Korea
Unanswered Telephone LEE Seunn / South Korea, Czech Republic
US SON Yuseon, JO Hyeonyeong, CHOI Yeojin / South Korea
Water, Fire, Air and Earth YOO Minha / South Korea
Wolves LEE Seungwan, CHOI Racwon, KIM Juhyeong / South Korea
You can Fly! PARK Sungbae / South Korea
Held every year in Bucheon, South Korea, BIAF accepts animated film submission in the following categories: Competition Feature, Short, Korean Short, Graduation, TV &Commissioned and VR. Prizes over KRW 52,000,000 (Approx. USD 44,000) will be given to six categories. Feature competition result will be announced at Press Conference 9th September, 2020.
BIAF2020 will be held October 23 - 27 at Bucheon, just outside Seoul, South Korea.
SIGN UP: Want to read more free articles like this? Sign up for Our Newsletter
Read More About: