Approved for Adoption wins Grand Prix and Audience Award at Animafest, Zagreb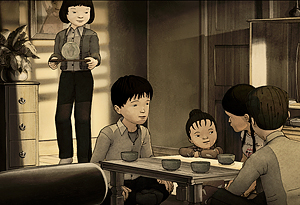 Approved for Adoption (Couleur de peau: miel) [review] is a  retelling of South Korean cartoonist's Yung own autobiographical story and adoption in Belgium after the Korean War.
It was produced by Mosaïque Films, Artémis Productions / France 3 Cinéma, RTBF (Télévision Belge) Panda Media, Nadasdy Film, RTS, Belgacom).
Animafest jury Gunnar Strøm (Professor at Norwegian Volda University), Chris Robinson (artistic director, Ottawa International Animation Festival), and Darko Bakliža (Professor and animated and experimental film director) gave the award to the Belgian film,  "for its innovative use of animation to fill in the blanks of personal history while creating a powerful, authentic and loving autobiography".
Jean-François Laguionie's masterful exercise in social tapestry, The Painting [trailer-review] won a Special Mention at the 2013 Animafest, for "its use of the language of animation to explain and explore the possibilities and riches of visual art." Approved for Adoption also won the audience award.
9 films competed at the 2013 Animafest, which was devoted solely to feature animated films. The International Committee of the Regional Pitching Forum (Jasmina Kallay, Martina Petrović and Mike Robinson) chose the animated documentary Chriss the Swiss by Anja Kofmel as the best project in development.
In addition to the Golden Zagreb award, Animafest's fund ensured the author financial support amounting to €3000 for further project development and presentation at Cartoon Movie co-production forum in Lyon in March next year.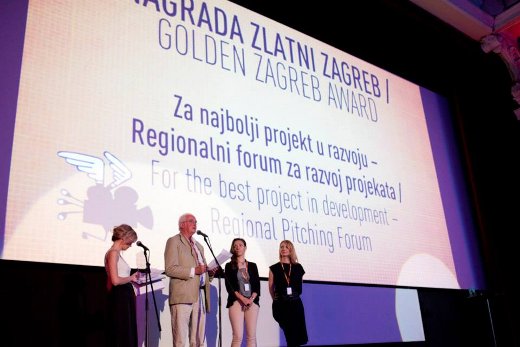 (Chriss the Swiss by Anja Kofmel wins the best project in development. Via Animafest Zagreb) The animator whose film was selected among six other projects from Central and Eastern Europe will tell a true biographic story through drawing about the meeting of two countries, Croatia and Switzerland, as well as through documentary and animated sequences.
 Animafest  was held between 4-9 June in Zagreb at Europa and Cineplexx Kaptol Centre cinemas.
Apart from its competitive programme, Animafest also focused on Norwegian animation , and included a lot of recent feature films in its out-of-competition section.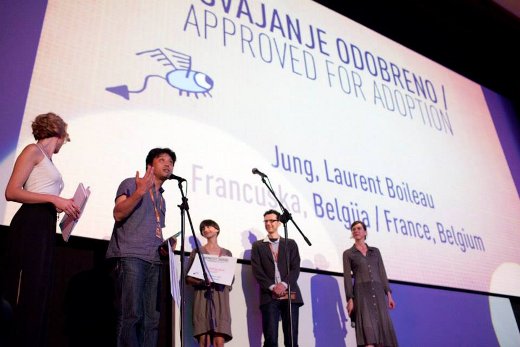 Read More About: