Água Mole, Min Börda at Directors Fortnight, Cannes
After the successful inclusion of 3 short animated films in its programmes, the Directors Fortnight section of the Cannes Festival (Quinzaine des Réalisateurs) has announced more animation titles for its 2017 edition.
 In Água Mole (Drop by Drop) by Portuguese directors Laura Goncalves & Alexandra Ramires (prod. Bando A Parte) the last habitants of a village refuse to let themselves sink into oblivion.

In a world where the idea of progress appears to be above all, this home floats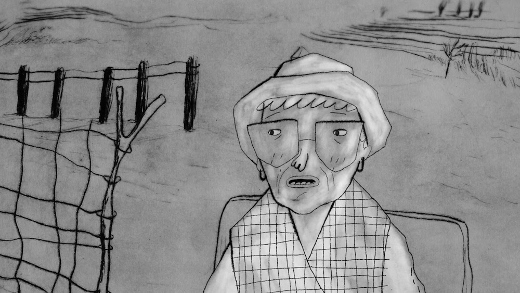 Niki Lindroth von Bahr, who impressed with her Bathhouse some time ago, comes back with another stop-motion, Wes Anderson-themed film Min Börda (The Burden). The 14-minute short takes place in an all-singing supermarket.
Created by the French Directors Guild in the wake of the events of May '68, the Directors' Fortnight seeks to aid filmmakers and contribute to their discovery by the critics and audiences alike.
The 49th edition of Directors' Fortnight will take place from 18 till 28 May 2017 in Cannes; then in Marseille, Paris, Geneva, Rome, Milan, Florence and Brussels.
Read More About: