BIAF 2021: 11 Jury Members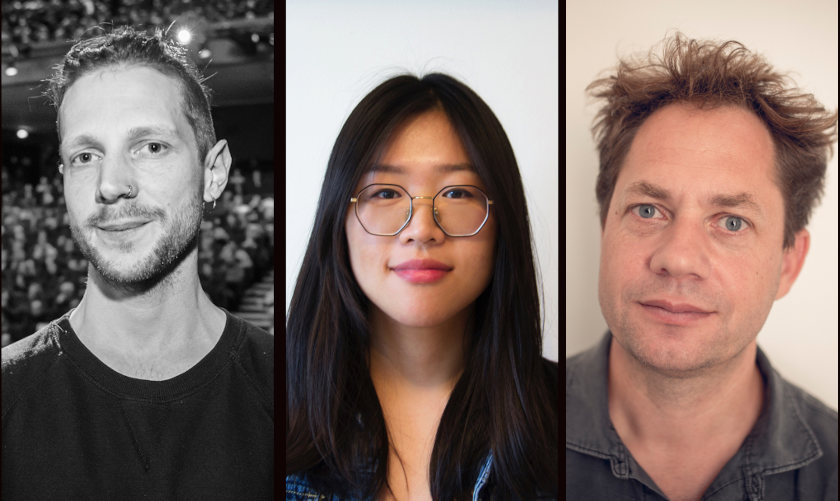 Director Ayumu Watanabe of Children of the Sea is a President of jury for the Korean animation festival. Ayumu Watanabe won the BIAF2020 Grand Prize. For feature film jury, Kenichi KONISHI, an animation director from Ghibli who animated Howl's Moving Castle, Spirited Away, and The Tale of Princess Kaguya, Haery KIM, the founding journalist of CINE21 and critic who served as a jury for FIPRECI award of the International Film Festival Rotterdam and now introduces films through writings and on Radio, and last but not least, Danbi YOON, a director of Moving On, who won the Bright Future Competition Award at the 49th International Film Festival Rotterdam., is served as a jury.
The short films jury includes director Adrien MERIGEAU of Genius Loci, which won the BIAF2020 Short Film Grand Prize and nominated for Oscar 2021, director SONG Siqi who was nominated in Oscar respectively for Sister and The Coin, and a producer and director Ron Dyens, who is a founder of Sacrebleu Productions and a member of American Academy of Motion Picture Arts and Sciences (AMPAS).
For the jury for Graduation Film, TV & commissioned, and Korean short films, director KIM Seunghee, who won the Jury Prize for Korean Short Film at the BIAF2020 with Tiger and Ox, and Jung HENIN (JEON Jeongsik), a Korean descent adopted to Belgium, director of Approved for Adoption, the opening film of BIAF2013 are selected.
The jury for the Music Prize selected singer and actress JUN Hyosung and No Brain drummer and singer DOLLY, and music director HWANG Hyunsung, who is active in various scenes in TV animation, games, and films.

The full lineup:
Feature Film


WATANABE Ayumu – Director, Japan
He was in charge of the animation of Howl's Moving Castle (2004), and directed numerous theatrical versions of Doraemon. He also directed TV series such as Mysterious Girlfriend X, Space Brothers and After the Rain. His BIAF2020 Grand Prize, Children of the Sea (2019) depicts the connections between humanity and nature, with a mesmerizing imagery of aquatic life and cosmic mystery, now that humanity is approaching a dead-end while abusing the nature. He has completed Fortune Favors Lady Nikuko in Studio 4°C .
YOON Danbi – Director, S.Korea
She is a director and screenwriter. Her feature debut film Moving On (2020), which stands out for its delicate directing, won 4 awards at the 2019 Busan International Film Festival of NETPAC Award, KTH Award, DGK Award (Directors Guild of Korea Award), and Citizen Critics' Award. Then the film has been invited and awarded at film festivals, including the New Choice Award at the 45th Seoul Independent Film Festival, and the Bright Future Competition Award at the 49th International Film Festival Rotterdam. The director herself was also awarded of the Best New Director at Baeksang Arts Awards in 2021. From short films such as Life 101 (2012) and Firework (2015) to the feature such as Moving On, she is a director who has shown a delicate directing skill that depicts her interest in family and the characters' emotions.
KIM Haery – Critic, S.Korea
Since her joining in weekly film Magazine CINE21 as a founding member in 1995, KIM Haery has been working as a film journalist and critic. She served as a jury for FIPRESCI award of the International Film Festival Rotterdam in 2008, and a jury at the 2016 Busan International Film Festival. She hosted 'Movies. Meets People' on MBC FM4U's and SBS Power FM. She wrote books 「Apologies to Movie」, 「Talk to Her」, 「Freeze Frame」, 「Talk to Her Vol. 2」, 「Sitting in Pictures」, and「Looking at You Looking at Me. She is the creator of the film podcast 'Film Club', and monthly audio magazine, 'Quiet Life'.
KONISHI Kenichi – Animation Director, Japan
As a character designer & animation director, he worked on numerous masterpieces such as Whisper of the Heart (1995), Princess Mononoke (1997), Spirited Away (2001), Howl's Moving Castle (2004) and also My neighbors the Yamadas (1999), and The Tale of Princess Kaguya (2013) at Studio Ghibli. Then, he consecutively played a role as the animation director in Millennium Actress (2001) and the animation director and character designer in Tokyo Godfathers (2003). He has gained his reputation with his drawing skills that well renders completely different styles such as Doraemon: Nobita's Dinosaur 2006 (Animation director), Evangelion: 2.0 You Can (Not) Advance (2009, Key animator), and the Fortune Favors Lady Nikuko (Animation director).
Short Film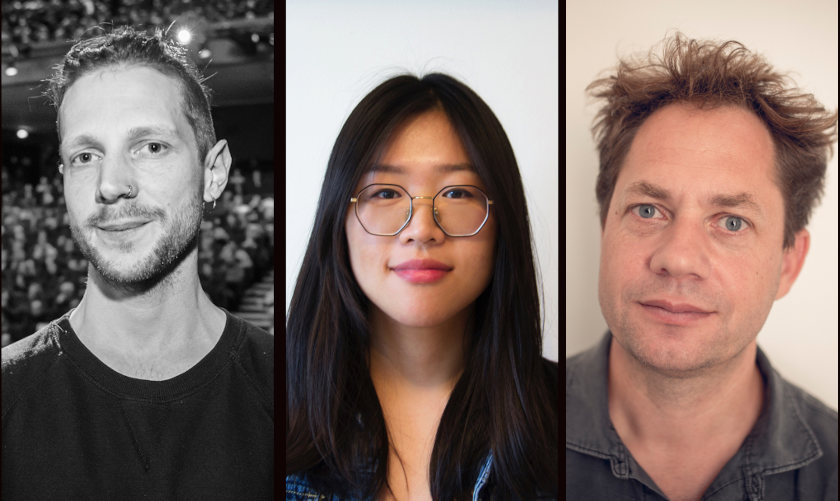 Adrien MERIGEAU – Director, France
Adrien graduated from the French animation school EMCA in 2004, before moving to Ireland to work as background supervisor for Tomm Moore's Oscar® nominated feature film The Secret of Kells (2009). He directed his first short film in Cartoon Saloon, Old Fangs, in 2010. He then worked as art director on Tomm Moore's second Oscar nominated feature film Song of the Sea (2014). Following this, Adrien moved back to France to direct his second short film Genius Loci (2020), which has received many international awards such as Berlin international Film Festival AUDI award, BIAF Grand Prize and Oscar® nomination 2021. Adrien is currently directing short piece for FX Networks's Cake FX series in Paris, France.
SONG Siqi – Director, China
She is an Oscar-Nominated animation director from China, currently based in the United States. Her animated shorts Sister (2018), The Coin (2019) have screened internationally at numerous film festivals including Sundance, SXSW, Annecy, Ottawa, BIAF and more. She is named a Film Independent Directing Fellow in 2018, BAFTA Los Angeles Newcomer in 2019, and nominated for an Oscar and an Annie Award for her short film Sister in 2020. Song studied Experimental Animation at the California Institute of the Arts and China Central Academy of Fine Arts.
Ron DYENS – Producer/Director, France
He founded Sacrebleu Productions in 1999 and received the PROCIREP Prize for Best Short's Producer in 2010. His productions won from prestigious prizes the Palme d'Or for the Best short film at the Cannes Film Festival for Barking Island (2010) by Serge Avedikian and the Oscar® nomination Madagascar, A Journey Diary (2010) by Bastien Dubois. In 2016, Sacrebleu's first feature,, Rémi Chayé's Long Way North (2015) (Public Prize at Annecy). In addition Céline Devaux received the best short prize at the Venice International Film Festival for You Will Be Fine (2017) and Vergine Keaton was selected at the Berlin international Film Festival for The Tasmanian Tiger (2018), both produced by Ron DYENS. The Fall (2018) by Boris Labbé was selected at Cannes's Critics' week and won Grand Prix at Animafest Zagreb. And then the Bear (2019) was selected Cannes Film Festival competition and won Cesar2021 best short. His produced feature Anca Damian's Marona's Fantastic Tale (2019) won BIAF Grand and Audiences Prize and My Sunny Maad (2021) by Michaela Pavlatova won Jury Prize at Annecy 2021.
Graduation Film / TV& Commissioned Film / Korean Short Film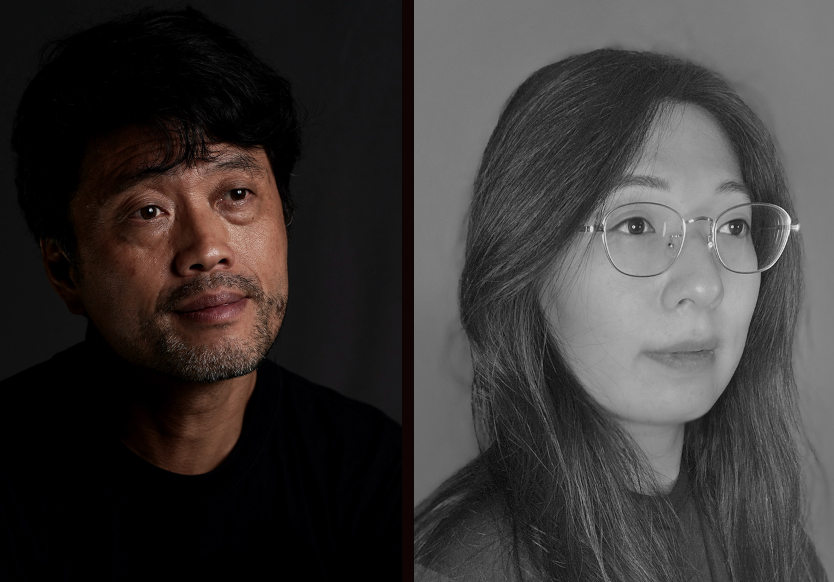 Jung HENIN – Director/Comic book artist, Belgium
Korean name JEON Jeongsik, and Belgian name Jung HENIN. He was Korean-Belgian director who was adopted to Belgium in 1970. He made his debut film with his graphic novel 「Yasuda」(1991). After being adopted by a Belgian family, his feature-length animation Approved for Adoption (2012), based on his cartoon of the same name reminiscing about his own growth, won Audience Award and UNICEF Award at the 2012 Annecy International Animation Film Festival, and feature film Grand Prix and Audience Award at the Animafest Zagreb. It also won the Grand Prize at the Japan Media Arts Festival, and was qualified for the Academy Awards for Feature Documentary. Approved for Adoption was the opening film of BIAF2013. He is now making feature Single Mom.

KIM Seunghee – Director, S. Korea
An animation director. Her film Mirror in Mind (2014) and The Realm of Deepest Knowing (2017) have been invited to numerous international film festivals including Slamdance Film Festival, Ann Arbor Film Festival, DOK Leipzig, and Annecy International Animation Film Festival. She participated as an artist in residence at Cité Internationale des Arts, selected and sponsored by the Samsung Foundation of Culture in 2018. Since her biographical story film Tiger and Ox (2019) won the Jury Prize for Korean Short Film at BIAF2020 and the Grand Jury Prize for Animation at the AFI Fest, the film was qualified for an Academy Award. Her film is now included in the Op-Docs collection series by The New York Times.
Music Prize
HWANG Hyunsung – Musician/Composer, S. Korea
He is well known as the drummer of the rock band 'No Brain'. His work of music is not limited in the rock band genre. He also expanded his music career into TV animation, games and films as a music director and a composer. From 2017, he is also actively working as a singer with a name of DOLLY. His experience in various animations such as Cloud Bread, The Paper Boy, Belongings and Dust Discrimination makes us look forward to meeting the selected awardee at the COCOMICS Music Prize.

JUN Hyosung – Singer/Actor, S. Korea
JUN Hyosung, who made a debut as the leader of K-pop Idol 'Secret' in 2009, gained much popular with multiple hit songs such as 'Madonna' and 'Magic'. Even in her solo activities, she was recognized for her musical achievements with songs such as 'Good Night Kiss' and 'Find Me'. Hyosung later won the Special Acting Award from SBS Drama Awards for her acting career in many dramas including OCN Cheo-yong, SBS Wanted and tvN Memorist. Later she started a DJ career Radio in MBC from 2020 and won the radio rookie award.
Bucheon International Animation Festival will be held for 5 days from October 22 to October 26 in Bucheon, South Korea.
SIGN UP: Want to read more free articles like this? Sign up for Our Newsletter
Read More About: