81 Animation Shorts for BIAF 2023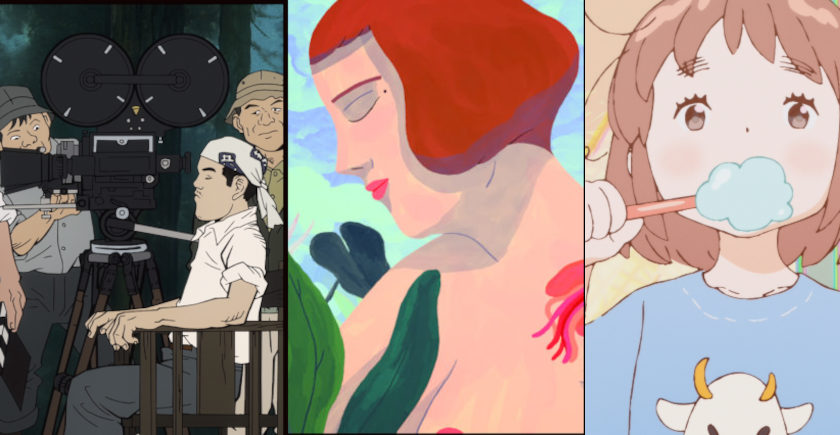 81 animated short films (38 short films, 13 graduation films, 11 TV& commissioned for International Competition, and 22 Korean short films, three of which also present in the International Competition) have been selected for the Bucheon International Animation Festival (BIAF, 20-24 October, South Korea). 
Out of 3015 submissions (101 countries represented), the BIAF selection committee, consisting of director Im Chaerin, critic Rhee Souewon, BIAF program director Eugene Kim, and BIAF Programmer Lee Eunwha, completed its 2023 short lineup.
Highlights include the 'A Silent Voice' director Naoko Yamada with 'Garden of Remembrance'. The film draws on everyday life after the loss of a lover and how it changes. 'Nezumikozō Jirokichi',the new short by 'Galaxy Express 999'  director Rintaro, is here selected. 
Academy Award-winning director of The Lost Thing, Andrew Ruhemann's 'The Day I Became a Bird' is selected; we also see the Student Oscars Gold Medal winner Hanna Kim's 'Peculiar and Strange'.
The Palme D'Or winner '27' by Flora Anna Buda is here, as well as the latest work by John Musker (The Little Mermaid, Aladdin), 'I'm Hip'.
'Little T', Masha Ellsworth's directorial debut film, a part of Pixar's co-op program; and 'The Brave Locomotive' hommage piece to classic 2D animation, created by Andrew Chesworth, an Oscar-nominated filmmaker with Disney's animators such as Dale Baer and Hyun-min Lee.
Three Korean films have been selected for the International Competition: the director of 'Love Games', Joung Yumi's new film 'The Waves', Yeo Eun-a's 'A Long Alone', and Jeong Haeji's 'See You on the Other Side'  (find more on her previous 'Sura' film)
In the TV&Commissioned category, the animation of a Kakao character, 'Dododo Choonsik' and BTS character BT21 music video, 'Would You' were selected.
'The Scenes Left Behind', a BIAF2022 production-supported work by Seungeon Yi, and 'Hard to Say' by Yong-hae Ahn (produced by KAFA) will have their world premieres at BIAF2023.
The full lineup:
Short Film Competition
27, Flóra Anna BUDA
A Long Alone, YEO Eun-a
About a Cow, Pavla BAŠTANOVÁ
AliEN0089, Valeria HOFMANN
Antipolis, Kaspar JANCIS
Baigal Nuur - Lake Baikal, Alisi TELENGUT
Canard, Elie CHAPUIS
Cold Soup, Marta MONTEIRO
Compound Eyes of Tropical, ZHAN Zhangxu
Five Spikelets Law, Yana UGREKHELIDZE
Flutter, Adam LEVY
Garden of Remembrance, YAMADA Naoko
Greylands, Charlotte WALTERT, Alvaro SCHOECK
Hadis, Nazrin AGHAMALIYEVA
Harvey, Janice NADEAU
I'm Hip, John MUSKER
La Perra, Carla Melo GAMPERT
Little t, Masha ELLSWORTH
Margarethe 89, Lucas MALBRUN
Meddington Hills, Jeanette JEANENNE
Nezumikozō Jirokichi, RINTARO
Peculiar and Strange, KIM Hanna
Peeping Mom / Le sexe de ma mère, Francis CANITROT
See You on the Other Side, JEONG Haeji
Somni, Sonja ROHLEDER
Such Miracles Do Happen, Barbara RUPIK
Sweet Like Lemons, Jenny JOKELA
The Brave Locomotive, Andrew CHESWORTH
The Day I Became a Bird, Andrew RUHEMANN
The Family Portrait, Lea VIDAKOVIC
The Miracle, Nienke DEUTZ
The Night Doctrine, Almudena TORAL, Mauricio Rodriguez PONS
The Purple Season / La saison pourpre, Clémence BOUCHEREAU
The Suitcase / La Valise, Chloé MAZLO
The Waiting, Voker SCHLECHT
The Waves, JOUNG Yumi
Via Dolorosa, Rachel GUTGARTS
World To Roam, Stephen IRWIN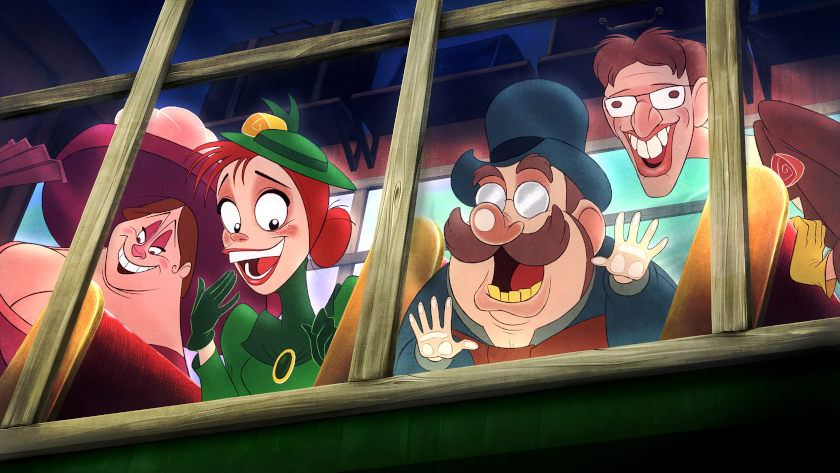 The Brave Locomotive
Graduation Film Competition
Dede Is Dead, Philippe KASTNER
End of Summer, Tara ATTARZADEH
First class, After school, LEE Gaon, KIM Seo-yeon, PARK Seo-young, LEE Seo-jin
Frenzy Fries, KIM Jeesuk
From the Corner of My Eye, Domonkos ERHARDT
Goodbye, Woojoo, JEON Dahyun
La notte, Martina GENERALI, Simone PRATOLA, Francesca Sofia ROSSO
Sewing Love, XU Yuan
The Invincible Swordsman, ZUO Anxingzi
The Last Bar, Arne HAIN
The Mijares, Wanying LOLU
The Tornado Outside, Maria TOMAZOU
Twenty Two, LI Tong-min

TV & Commissioned Competition
All the Best, Pablo Rafael ROLDÁN
Coup de Théâtre, Antonin NICLASS
Dododo Choonsik, LEE Jinwoo
I Inside the Old I Dying, Joaquín COCIÑA, Cristobal LEÓN
Meet Again, KANG Ap-sol
Météores, Agnès PATRON, Morgane Le PÉCHON
Mr. Passenger, José Pedro CAVALHEIRO
Nana's Secret Garden, ISHIDATE Namiko
Silica Gel - Budland [M/V], NAM Jihee
TV Anime "TRIGUN STAMPEDE" Ending Animation, YANO Honami
Would You, SHIN Aran, SON Jieun
Korean Short Competition
A Long Alone, YEO Eun-a
And Then, LEE Gwen Gunyung
Battery Mommy, JEON Seungbae
Chamber of Shadows, OK Seyoung
Crisp Dream, SONG Hayeon
Diary Booth, SHIM Woomin, RYU Jireh
Don't Die, PARK Yuseon
Hair Universe, CHOI Jinuk
Hard to Say, AHN Yong-hae
Hello!, LEE Dakyoung
In – the middle of quarantine, CHO Sumin
My Father and Me, YOO Chaerin
Reflected, PARK So-jung, JUNG Chae-won, KIM Si-on
Resilience, CHOI Yoonhyung
See You on the Other Side, JEONG Haeji
Spotlight, NAM Suhyun, KIM Gahee, CHOI Dagyo
The Monster, YANG Ruby, KIM Bomin
The Scenes Left Behind, YI Seungeon
The Sea on the Day When the Magic Returns, HAN Jiwon
The Waves, JOUNG Yumi
UNIQUE TIME, OH Yujin
WHITE PHONE CALL, KIM Hakhyun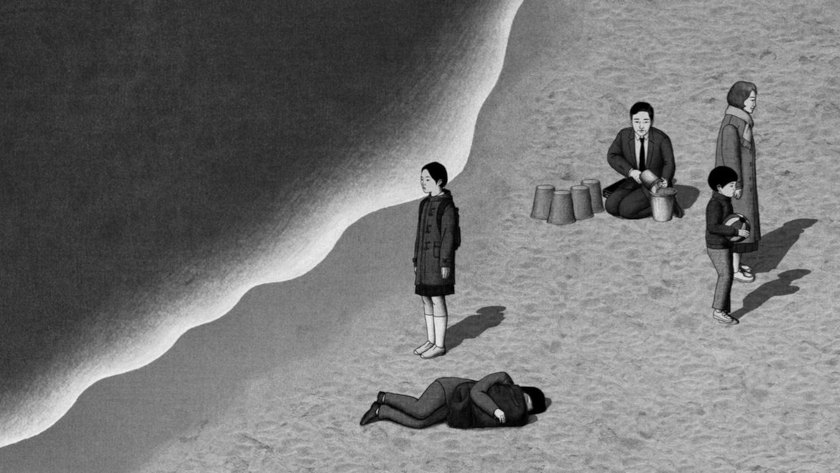 The Waves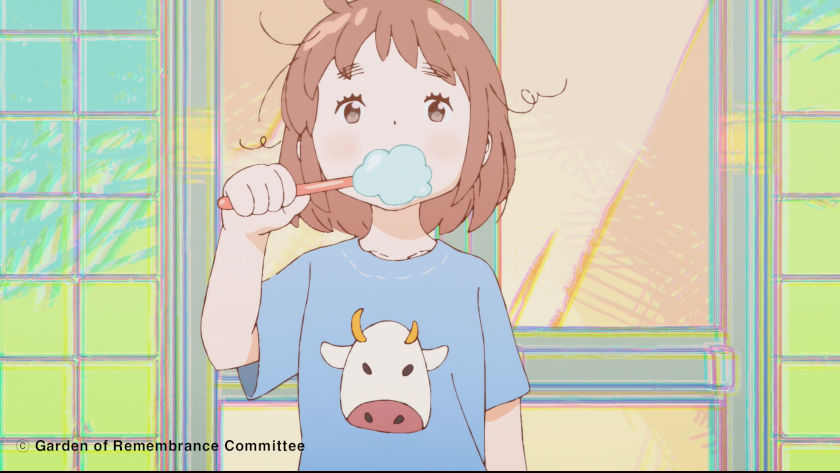 Garden of Remembrance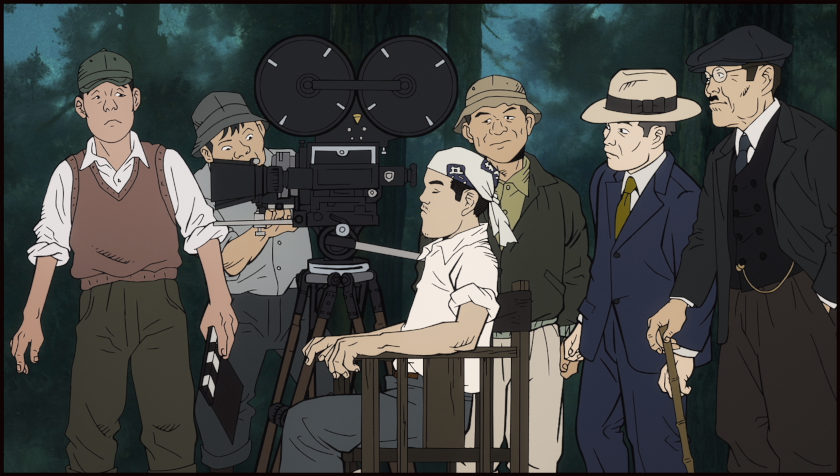 Nezumikozō Jirokichi
BIAF2023 will be held from 20 to 24 October 2023 in Bucheon, South Korea. 
SIGN UP: Want to read more free articles like this? Sign up for Our Newsletter
Read More About: