Brothers Quay at DOK Leipzig 2019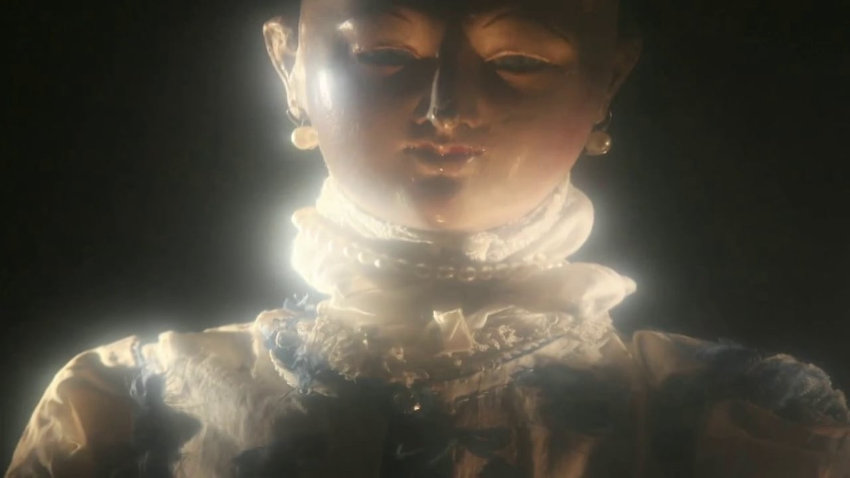 Brothers Quay come to DOK Leipzig (28 Oct - 3 Nov 2019). for both a screening retrospective, a talk and a Carte Blanche curated programme.
The legendary artist duo Brothers Quay works in the liminal zone between animated and documentary film, openly embracing the predicament that only one of many perceptions can be realised in speech and mise-en-scene. The animated filmmakers seek inspiration in literature, for instance that of Robert Walser, upon whose work Institute Benjamenta or this dream people call human life is based. The first feature-length film from the Brothers Quay (from 1995) treats the story of Jakob von Gunten, who resolved to become a servant.
It is as if the Quays for example took a literary source into themselves, encoded it in their own personal language and threw it back out into the world cinematically in images, symbols and collages. It is nearly impossible to transform this process back into language, since they add a non-linguistic element to the mix - André Eckardt, programme curator
The cinematic worlds of the Brothers Quay can rarely be grasped as reality, although their contents appear to be material, recognisable and not particularly symbolic. The audience is challenged to supplement the perspective of the hybrid protagonists with their own personal experience, resulting in emotional, atmospheric impressions more than self-contained narratives
With the body of work they've assembled over the past 40 years, the Brothers Quay have themselves also consistently stood as an inspiration to others: Christopher Nolan outed himself as a huge fan with his film QUAY (2015), for instance. In addition, the duo has produced music videos for artists such as 16 Horsepower and Peter Gabriel, or film materials for the brand launch of the fragrance Comme des Garçons. 
DOK Leipzig will be welcoming the brothers to Brothers Quay Night*footnotes for a screening and talk on Friday, 1 November. For DOK Leipzig, they have created the trailer for this year's festival edition.
 
Films curated by Brothers Quay for DOK Leipzig 2019.
Home Stories | Matthias Müller, Dirk Schaefer | Germany | 1990 | 6 min. | Without dialogue/subtitles | Experimental film
Pearls of the Deep – Segment: At the World Cafeteria (Original title: Perličky na dně – Povídka: Automat Svět) | Věra Chytilová | ČSSR | 1966 | 22 min. | Czech with English subtitles | Feature film
Rhythm of a City (Original title: Människor i stad) | Arne Sucksdorff | Sweden | 1947 | 18 min. | Without dialogue/subtitles | Documentary film
Splinters (Original title: Odpryski) | Jerzy Kucia | Poland | 1984 | 10 min. | Without dialogue/subtitles | Animated film

LIGHT THROUGH DARKNESS. THE MYSTIC JAKOB BÖHME AND ANIMATION
Jakob Böhme was a German philosopher and theosophist. Born in Görlitz, he lived in what is today Saxony during the turn of the century around 1600 – that is to say, in an age marked by religious conflicts following the Reformation. In his work, he engaged in an extensive examination of the notion that everything in the world is made of opposites.
The Estonian film director, script writer and artist Mait Laas takes up this fundamental idea of Böhme's and creates a connection to cinema experience: the latter requires both light and darkness for its magic to be able to unfold. The Special Programme he has co-curated with André Eckardt presents eight enthralling works from 100 years of animated film: four for the thematic focus "Light", and four for the focus on "Darkness".
ANIMATION PERSPECTIVES: BRENDA LIEN AND MAX COLSON
DOK Leipzig's new programme format
Animation Perspectives
offers a platform to multi-disciplinary artists working with animation in creative, innovative and unconventional fashion. It's about allowing them to step out of their artistic bubble and enter into dialogue.
Brenda Lien
and
Max Colson
get the ball rolling this year. Both are hardly strangers to Leipzig, having each already been in the festival's Official Selection.
Their works layer objectivity and exaggeration with such formal clarity that their films come across as equal parts uncomfortable and engaging, refreshing and rich in experience. Both are also linked by a certain pop charm, which is a good match for their treatment of contemporary topics - André Eckardt
The 62nd International Leipzig Festival for Animation and Documentary Film takes place 28 Oct - 3 Nov 2019.
SIGN UP: Want to read more free articles like this? Sign up for Our Newsletter
Read More About: