Cinanima 2012: selection results (shorts & features)
The Swiss Georges Schwizgebel with his Chemin Faisant, the Canadian Theodore Ushev (Nightingales in December) are among the heavy names appearing in the competitive section of the 36th Cinanima Festival in Portugal.
The Cartoon D'Or-nominated Edmond was a Donkey (Franck Dion) figures on the list, and the Oscar-nominated A Morning Stroll (Grant Orchard, Studio AKA, UK).
 The Portuguese artist Regina Pessoa is also present with her Kali, the Little Vampire , and the Hiroshima winner  Russian Dmitry Greller presents his I Saw Mice Burying A Cat.  The unstoppable Oh, Willy by Emma De Swaef & Marc James Roels (a festival favorite and Cartoon D'Or winner for Best European Short Film) is also in the Cinanima selection.
The Annecy-awarded Tram (by Michaela Pavlatova) gives an erotic note to the bus driving shift. Competitive films compete in two distinct categories: animated films less than 5 min / 5-24 minutes
 3 feature films were selected:
 the Spanish Gartxot (JUANJO ELORDI BILBAO, ASISKO URMENETA OTSOA), the adventure story The Dearest by Kim Sunah, Park Se-Hui (S. Korea), and the bleak parable by Marcell Jankovics The Tragedy of Man (Hungary) [read the review].
The student section has Joni Mannisto's intense Swarming (Finland), and the upside version of a love story Head Over Heels by Timothy Reckart (UK)
The 36th Cinanima festival takes place in Espinho, Portugal, between 12-18 November.  Watch the promo trailer below, and visit the Cinanima page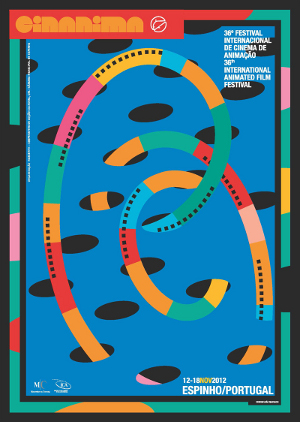 Read More About: