2019 Countryside Animafest Cyprus: Selection Results and Highlights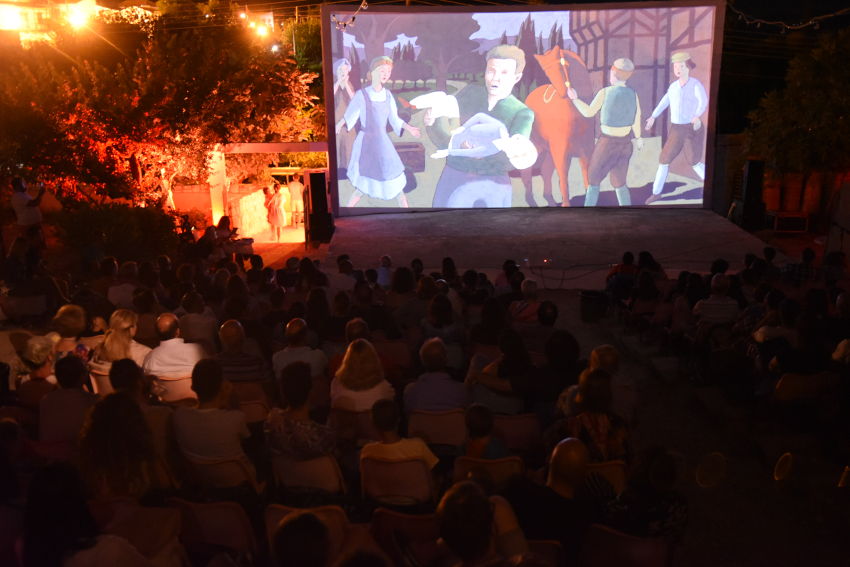 The International Animation festival of Cyprus announced this year's (18th Edition) reuslts, in the cusp between animation and avant-garde cinema, according to its artistic director Yiorgos Tsangaris.
The description fits the line-up. The new, Annecy-awarded film by Thomas Renoldner is here (Don't Know What), the eagerly awaited new film by Anu-Laura Tuttelberg Winter in the Rainforest, and, of course, Reka Bucsi's Annie-nominated short, Solar Walk.
Regina Pessoa, Lizzy Hobbs, Jonathan Hodgson, Steven Subotnick, Peter Millard, are always welcome names, along the newcomers and rising starts Francesco Rosso (Destined to be Dead), Natalia Mirzoyan, Martina Scarpelli (Egg) and Fokion Xenos (Heatwave).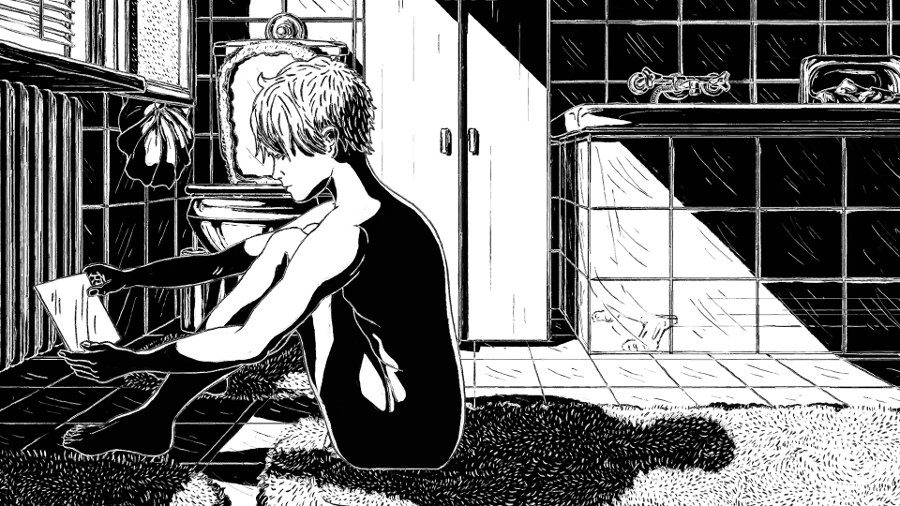 Destined to be Dead

Films will be judged by experimental artist Pierre Hébert (Canada), David Carson (USA), a great innovator in graphic design and typography and director  Liu Yi (China).
 A new residency program is inaugurated, under the title "Animation and Contemporary Art", curated by artistic director of Animafest Cyprus Yiorgos Tsangaris and curator of animation and contemporary art Gerben Schermer (Netherlands). This year's resident is Liu Yi, a young artist from China whose work moves effortlessly between different art forms, such as animation, live-action film, installation, painting, sculpture. Liu Yi will be in residence for the month of July in the village of Salamiou, situated in the mountainous inland of Paphos district.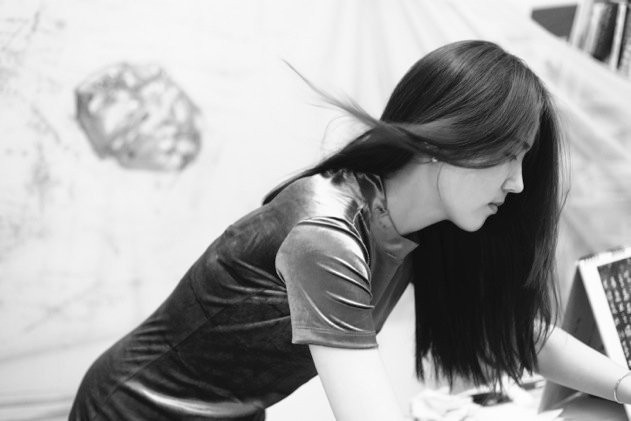 Liu Yi
The result of her work will be shown during the festival (24-27 July).
The live performance "Scratch" by experimental filmmaker and contemporary artist Pierre Hébert (Canada) and prolific sound designer Andrea Martignoni (Italy) will be hosted during the festival. scratching directly on film is projected live on the big screen on a 16mm projector. (Friday 26th of July, Open air Cinema of Salamiou)
The festival will be also hosting an exhibition (24-27 July) of renowned comic book artist, filmmaker and graphic designer Max Andersson (Sweden), who also created this year's poster, as well as a posthumous tribute to the award –winning Dutch animator, musician and director Rosto (Netherlands, 1969-2019) - passed away earlier this year.
A program with selected animated music films made for the popular Cypriot music albums under the title "O Tembelis Drakos" by George Hadjipieris will also be presented. Expect  an illustration exhibition of Annalisa Sallis (Sardinia), plus a tribute to the renowned Scottish storyteller Donald Smith, Director of Edinburgh Storytelling Center and executive director of "Traditional Arts and Culture Scotland".
ANIMAFEST CYPRUS OFFICIAL SELECTION 2019
 
INTERNATIONAL COMPETITION
I 'm Ok Elisabeth Hobbs, 2018, UK
Turbine, Alex Boya, 2018, Canada
Ride, Paul Bush, 2018, UK
Uncle Thomas, Accounting for the Days, Regina Pessoa, 2019, Portugal,Canada,France
Poetika Anima, Kriss Sagan, 2018, Slovakia
Winter in the Rainforest, Anu Laura Tuttelberg, 2019, Estonia, Mexico, Lithuania
Don't Know What, Thomas Renoldner, 2019, Austria
Tapir Tape, Benedikt Hummel, 2018, Germany
Happy Ending, EunJu Ara Choi, 2018, UK
Ceva, Paul Muresan, 2018, Romania
Circuit, Delia Hess, 2018, Switzerland
When The Silence Comes, Liang-Hsin Huang, 2018, Taiwan & United Kingdom
Five minutes to sea, Natalia Mirzoyan, 2018, Russia
Flight of Monochrome Feathers, Arash Akhgari, 2019, Canada
Per tutta la vita, Roberto Catani, 2018, Italy, France
"I alone can fix it…", Bill Plimpton, 2018, USA
The Dawn of Ape, Mirai Mizue, 2019, Japan
Pig, Peter Millard, 2019, UK
Solar Walk, Réka Bucsi, Denmark, 2018
Destined to be dead, Francesco Rosso, Kalev Tamm, 2018, Estonia
Roughhouse, Jonathan Hodgson, 2018, UK
Ballerina, Steven Subotnick, 2018, USA
Selfies, Claudius Gentinetta, 2018, Switzerland
Under the Canopy, Bastien Dupriez, 2019, France
Mobilis in mobili, Kristina Frank, 2019, Sweden
Han Lu (A Fly in the Restaurant) Xi Chen & Xu An, China, 2017
Embraced, Justine Vuylsteker, 2018, France
Facing it, Sam Gainsborough, 2018, UK
Imbued Life, Ivana Bosnjak, Thomas Johnson, 2019, Croatia
Lonely monster goes out, Ivan Maximov, 2019, Russia
Egg, Martina Scarpelli, 2018, Denmark, France
One of Many, Petra Zlonoga, 2018, Croatia
Night Walks, Lizete Upite, 2018, Latvia
Rhizoma, Santiago Pérez Rodríguez, 2018, Belgium
Subconscious Notes, Susann Arnold, 2018, Germany
Suggestion of least resistance, Uri & Michelle Kranot, 2019, Denmark, Austria
Sister, Siqi Song, 2018, China
Love Me, Fear Me, Veronica Solomon, 2018, Germany
Heatwave, Fokion Xenos, 2019, Greece, UK
A Slower speed of light, Stuart Pound, 2018, UK
Duo, Tania Sharavarava, 2018, Czech Republic, Belarus
Hedge, Amanda Bonaiuto, 2018, USA
A strange Trial, Marcel Barelli, 2018, Switzerland
Queen of the Forest, Gabriela Sibilska, 2018, UK

NATIONAL (CYPRUS) COMPETITION
A.B… Antony Petrou, 2018, Cyprus
Magic Molly, Maria Pavlou, 2019, Cyprus
Keep on Dancing, Christiana Ioannou, 2018, Cyprus
Can You Eat Plastic?, Christiana Constantinou, 2019, Cyprus
Red Rosebush, Elenitsa Georgiou, Constantinos Tterlikkas, 2019, Cyprus
Sadako's Wish, Hara Kyprianou, 2019, Cyprus
Awaken, Stalo Varnava, 2019, Cyprus
Insomnia, Natasa Panayiotou, 2019, Cyprus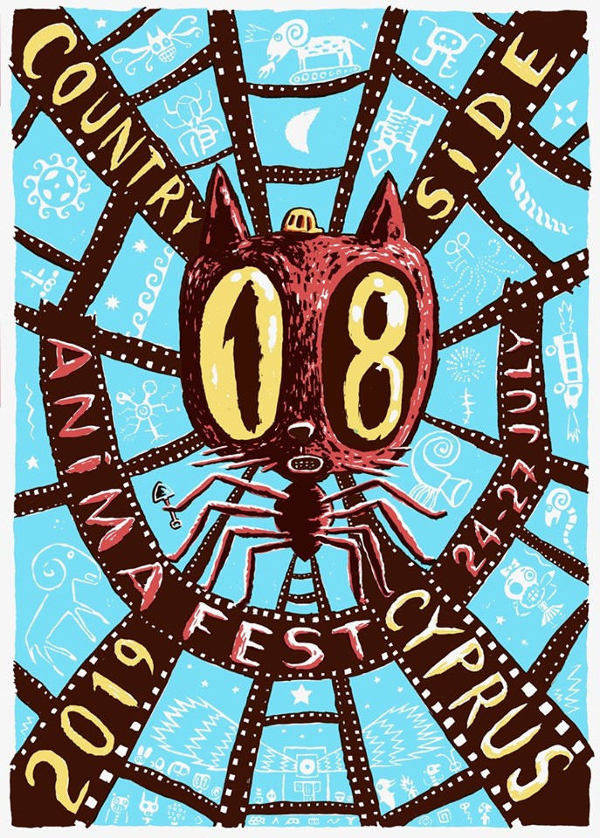 2019 Countryside Animafest Cyprus poster by Max Andersson
The 18th Countryside Animafest Cyprus - Views of the World takes place in Cyprus, July 24-27 ( Open Air Cinema, Salamiou, Hambis Printmaking Museum, Platanistia). More info: www.animafest.com.cy
SIGN UP: Want to read more free articles like this? Sign up for Our Newsletter
Read More About: