Duke Johnson and Dino Stamatopoulos at 2019 Fredrikstad Animation Festival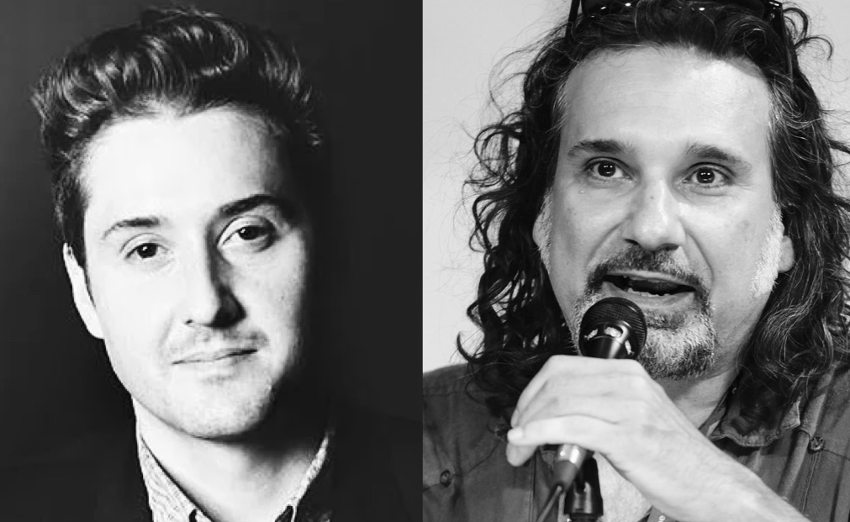 With their profound, Oscar®-nominated stop motion feature Anomalisa, Starburns Industries marked themselves as an innovative and imaginative production company. Specializing in stop-motion, traditional 2D, and CG animation as well as live-action projects, the studio delivers a wide range of productions for film and television.
Two of the studio's main creative talents, director Duke Johnson and writer and executive producer Dino Stamatopoulos are now confirmed for Fredrikstad Animation Festival's well-known seminar for professionals, which is to be held Friday 25 October at the municipal cinema of Fredrikstad. With many award-winning productions under their belts, the two creative filmmakers will give a broad insight into animating and writing for satire and comedy.
Dino Stamatopoulos has written comedy for Mr. Show, TV Funhouse, Mad TV, The Dana Carvey Show, Late Show with David Letterman, and Late Night with Conan O'Brien. He also created multiple animated TV shows such as Moral Orel, Mary Shelley's Frankenhole, and High School USA
Duke Johnson is a graduate of NYU and the American Film Institute.Anomalisa, which Duke directed and produced alongside Charlie Kaufman, is his first feature film and earned him a nomination for the Academy Award® for Best Animated Feature.
Duke was named one of Variety's 10 Directors to Watch in 2016. He currently serves as the Creative Director of Starburns Industries. His previous credits include the Adult Swim shows Moral Orel, Mary Shelly's Frankehole and Beforel Orel. He also directed the Emmy Award winning episode of NBC's Community: Abed's Uncontrollable Christmas.
About Fredrikstad Animation Festival:

Fredrikstad Animation Festival is the leading animation festival in the  Nordic region, dating back to 1994 and the festival Animerte Dager in  Oslo, Norway. The annual festival now takes place each October in the  town of Fredrikstad, outside Oslo. One of the cornerstones of the  festival is the Nordic-Baltic animated short film competition, with the  awarding of the prize known as the Golden Gunnar. The festival is a  professional arena for the animation industry as well as being an  important event for students of and educational institutions  within animation, graphic design and digital media production. The  festival also have a broad perspective on the family segment with  screenings and activites for childrens and their families.  Each year,  top international animation industry professionals hold seminars and  lectures during the festival.
SIGN UP: Want to read more free articles like this? Sign up for Our Newsletter
Read More About: