Dutch Artist Gerco de Ruijter Gets Residency at Animafest Cyprus 2021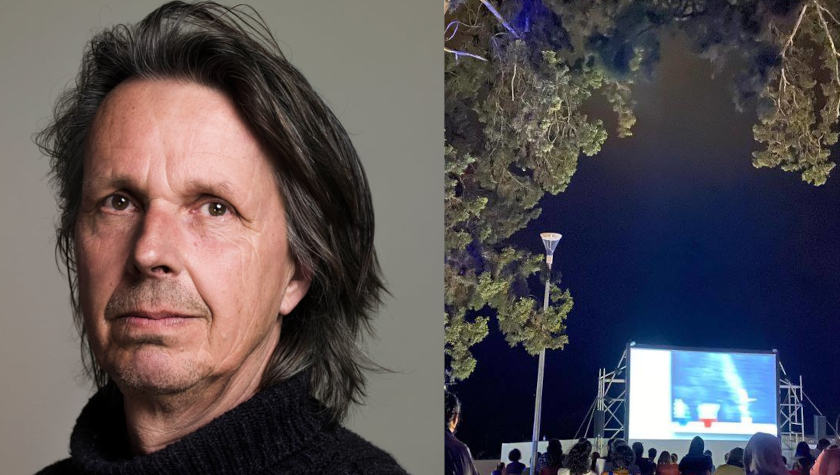 Animation is a versatile art form that has various applications. An exciting contemporary application can be found in the visual arts, at the interface with cinema. Countryside Animafest Cyprus presents the second edition of the Animation &Contemporary Art program in 2021, with a residency of the Dutch artist Gerco de Ruijter.

Gerco de Ruijter works with photography and film. The artist has earned his spurs in the field of documentary art films. His work shows a personal style, his landscape films are unique. His art explores how far the presentation of the landscape can be reduced and yet still remain recognisable.

He has had numerous solo and group exhibitions both in the Netherlands and elsewhere and his work is included in several important private and public collections.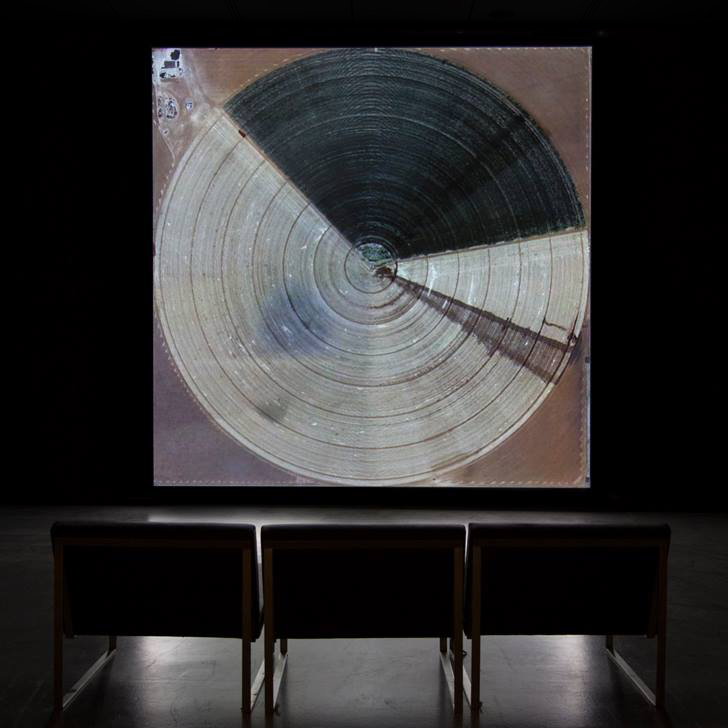 Black Box

In the late 1980s De Ruijter started using kites and balloons to create images of situations far from our point of view. Since 2012 he has been mining Google Earth as a source, resulting in films like Crops (2013) on centre pivot irrigation in the USA, using over 1000 circles, and Playground (2014) on American Football fields, starting from an abstract series of pictures of field lines with identical measurements. These films are abstractly organized around a single theme and a point of view taken vertically from the air. In the installation Dissolve (2017) he tilted the familiar presentation of the shore of a mountain lake in a vertical panorama, from the early morning darkness to nightfall.

The residence of Gerco de Ruijter will take place in July 2021 in the city of Nicosia and the village of Salamiou, where the 20th Countryside Animafest Cyprus will take place from 11-14 August 2021. Gerco de Ruijter will show the result of his work at the festival in Salamiou in August and in Nicosia in October.

The residency is curated by Yiorgos Tsangaris (artistic director Animafest Cyprus) and Gerben Schermer (curator of animation and contemporary art, Netherlands). The residency is made possible by CBK Rotterdam (Netherlands) and Cyprus Ministry of Education and Culture – Cultural Services.

Reinforced collaboration with Gerben Schermer

Animafest Cyprus reinforces its collaboration with Gerben Schermer (NL) as festival programmer together with artistic director of Animafest Cyprus Yiorgos Tsangaris. As curator of contemporary art and animation, Gerben Schermer is known for his choice for quality and innovation. He has been active as co-curator for Countryside Animafest Cyprus since 2019 with the International Museum Day with animation installations and the international artist in residency Animation & Contemporary Art. He also composed guest programmes for previous editions.
Read More About: