Fest Anča 2018: Selection Results Announced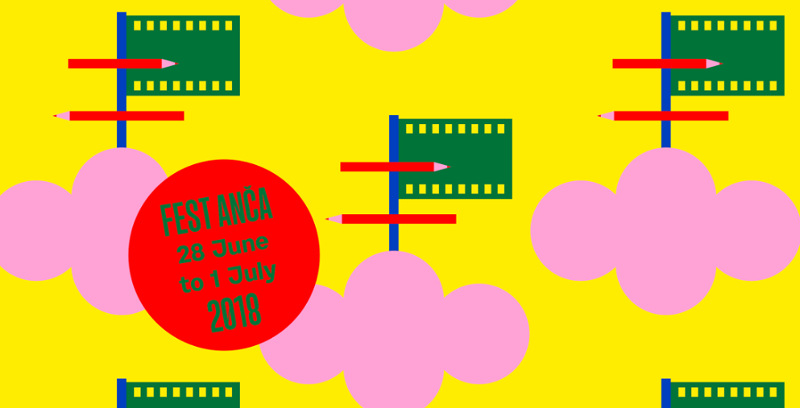 1626 short animated films and music videos from over 100 countries were submitted to the festival, of which 283 will be screened in Fest Anča's competitive and non-competitive programme.
 Animated film as a tool of political propaganda' will be the main theme of 11th Fest Anča International Animation Festival (28 June to 1 July 2018, Žilina, Slovakia).
After Rabbitland, Nikola Majdak Jr. and Ana Nedeljković come up with their new, similarly-themed (and equally interesting) film Untravel.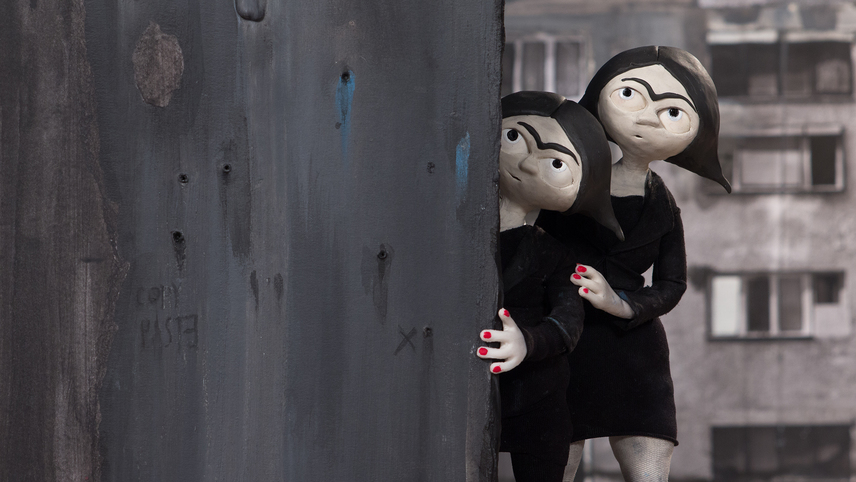 Untravel
The Oscar-nominated artists of Negative Space (Max Porter & Ru Kuwahata) are here, as well as US animation director Steven Subotnick with his new film, Ballerina.   Uri and Michelle Kranot (Nothing Happens), Sarina Nihei (Rabbit's Blood), Evan DeRushie (Birdlime),, Rosto (Reruns), Nikita Diakur (Ugly), are the usual suspects here.
Marta Monteiro with her Anton Checkov story Sleepy (and her Monstra win) also competes. In the music video competition. Estonian Mattias Mälk brings his Strawberry Eaters, and Greek Antonis Ntoussias and Aris Fatouros their stereoscopic Aenigma.
The Slovak competition has the new film by Ivana Šebestová Yellow (see coverage), and Journey by Marek Jasaň.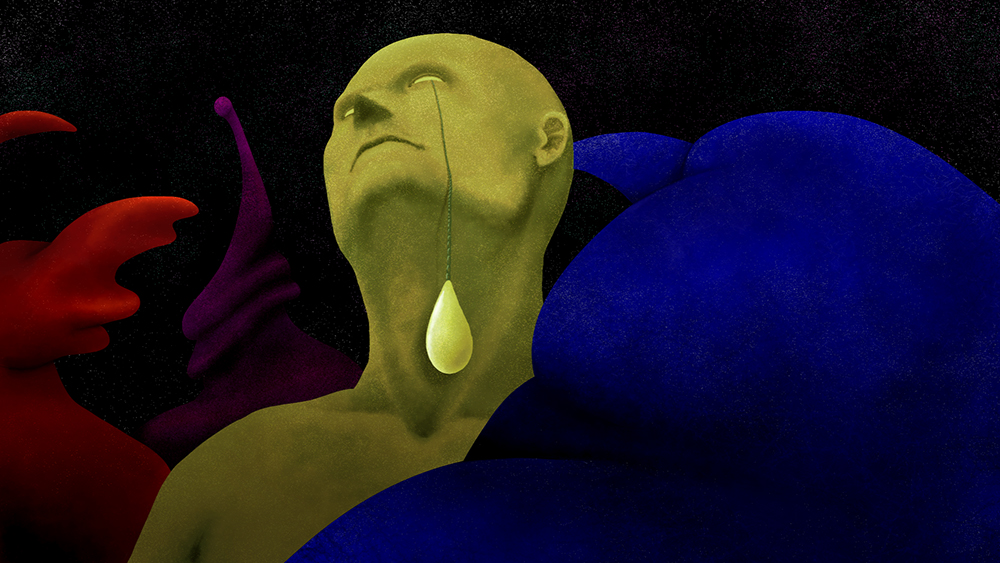 Journey
 In the music competition, there is a wide variety, from Max Hattler's  Divisional Articulations to Ryoji Yamada's Mad Love and The Little Elephant (Effie Pappa).
The complete line-up
International competition of short animated films (Anča Award and Anča Student Award)
(Fool Time), Job Gilles Cuvelier FR 2017
A Table Game (S), Nicolás Petelski Mesón EE, ES 2017
Aenigma, Antonis Ntoussias, Aris Fatouros GR 2016
Aérobie, Bastien Dupriez FR 2017
Animal Year, Zhongsu CN 2016
Animateur (S), Alexander Gratzer AT 2017
Ballerina, Steven Subotnick US 2018
Barbeque (S), Jenny Jokela GB 2017
Birdlime Evan DeRushie, CA 2017
Contrast (S), Barbora Bárková SK 2017
Cops & Robbers (S), Florian Maubach DE 2017
Flower Found! (S), Jorn Leeuwerink NL 2017
Good Night, Everybuds! (S), Benedikt Hummel DE 2017
Here and Here (S), Michaela Mihalyiová CZ, SK 2017
Hi Stranger, Kirsten Lepore US 2016
Knockstrike, Genis Rigol, Pau Anglada, Marc Torices ES 2017
Lost at C, Masakazu Hirano JP 2017
M52, Yves Paradis DE 2018
Marfa, The Brothers McLeod GB 2017
Mermaids and Rhinos, Viktória Traub HU 2017
Musical Traumas, Milos Tomic CS 2018
Muteum (S), Äggie Pak Yee Lee EE 2017
Negative Space, Max Porter & Ru Kuwahata FR 2017
Nothing Happens, Uri & Michelle Kranot DK, FR 2017
Oh God (S), Betina Bozek PL 2017
Papeton d'Aubergine (S), Elisa Labbé FR 2018
Pivot, Maki Satake JP 2017
Quiet, Maksim Kulikov RU 2018
Rabbit's Blood, Sarina Nihei GB, JP 2017
Regenerative Being, Stas Santimov UA 2017
Reruns, Rosto NL, FR, BE 2018
RGBebop / Anthropology, Luigi Allemano CA 2018
SIlo, Gina Kamentsky US 2017
Sleepy Marta Monteiro, PT 2017
Strawberry Eaters, Mattias Mälk EE 2018
The Day After the Party (S), Diyala Muir GB 2016
Ugly, Nikita Diakur DE 2017
Wildebeest Nicolas Keppens, Matthias Phlips BE 2017
Yellow, Ivana Šebestová SK 2017
 Music Videos:
A Long Dream Hoji Tsuchiya DE, KR 2017
Anvil, Geriko BE, FR 2016
Change Just One, Ryoji Yamada JP 2018
Cow palace, Julian Gallese CR 2018
Divisional Articulations, Max Hattler HK, DE 2017
Donut, Frederic Siegel CH 2017
Fabia Trap, Vojta Kočí, Mikuláš Suchý CZ 2017
Grant Green, Anna Ginsburg GB 2017
Happy, Alice Saey FR 2017
I Am Sex, Yuval Haker US, IL 2017
In The Sky, Jana Hirnerová, Marián Vredík SK 2017
Mad Love, Ryoji Yamada     JP 2017
Meme Iren Song, Marie Lavis FR     2017
Oh Sees – Drowned Beast Dr D Foothead NZ 2017
Our Destiny Marcos Sánchez CL 2017
Parking attendant, Dante Zaballa DE, AR 2017
Psychedelic Moment Nº 13, Daniel Bruson BR 2017
Says You, Amanda Bonaiuto US, CA 2016
Snow, Raman Djafari DE 2017
The Little Elephant, Effie Pappa GR, CY 2017
Unicorn Killer, Francisco Park     MX 2017
Vow Dalena, USA 2017
w / o,     Sanni Lahtinen     FI, US     2018
Wayside, Angela Stempel US 2018
Films For Children (Int'nl Competition)
Ant, Julia Ocker DE 2017
Birdlime Evan DeRushie     CA 2017
Casse-Croûte Burcu Sankur, Geoffrey Godet FR 2016
Kovlad, Kateřina Čupová CZ 2017
Red Riding Hood, Martina Holcová CZ 2017
Reminisce Me with the Time of a Day Holly Lo TW 2016
Running Lights, Gediminas Siaulys LT, FI, IN 2017
The First Thunder, Anastasia Melikhova     RU 2017
The Pocket Man, Ana Chubinidze     FR 2016 
Slovak Films Competition:
39 Weeks 6 Days Joanna Kozuch, Boris Šima SK 2017
Auuuna,   Lina Šuková SK 2017
Chilli, Martina Mikušová SK 2016
Contras,t Barbora Bárková SK 2017
FOOD, Michaela Mihalyiová CZ, SK 2017
Here and here,   Michaela Mihalyiová CZ, SK 2017
Hero Daddy, Katarína Kerekesová     SK 2017
Journey, Marek Jasaň SK, CZ 2017
selFish Lukáš Figeľ SK     2017
Untravel, Ana Nedeljkovic, Nikola Majdak, jr.CS 2018
WOO-HOO!, David Stumpf     CZ, SK     2018
Yellow, Ivana Šebestová SK 2017
Contemporary Abstract, Non-Narrative Animation:
Aérobie, Bastien Dupriez FR 2017
Breathe, Kristína Minčíková SK     2016
Buzzing (uncut), Jorge Mario Zuleta CR     2016
Energy Off, Mykyta Lyskov UA     2017
Extrapolate, Johan Rijpma NL, JP 2016
How To Paint Your Rainbow, Erick Oh AL 2018
Katagami, Michael Lyons JP 2016
Lou Pantaï, Manuel Morvant FR 2017
Lying Women, Deborah Kelly AU 2016
Persistence of Vision III, Ismael Sanz-Pena NO 2016
Silo, Gina Kamentsky US 2017
Strange Fish, Steven Subotnick,    US 2017
The Sounds From the Drawers, Vítor Hugo PT 2017
Waves, Vojtěch Domlátil CZ 2017
More Selected Films at the festival webpage
The winner of the international competition will receive the Anča Award trophy and EUR 800. The festival will also award the best short animated student film (Anča Student Award), the best animated music video (Anča Music Video Award), the best animated film for children (Anča Kids´ Award), and the best Slovak animated short (Anča Slovak Award). The 11th Fest Anča International Animation Festival, taking place from 28 June to 1 July 2018 in Žilina, Slovakia.
SIGN UP: Want to read more free articles like this? Sign up for Our Newsletter