Impressions From Online Stuttgart International Festival of Animated Film 2020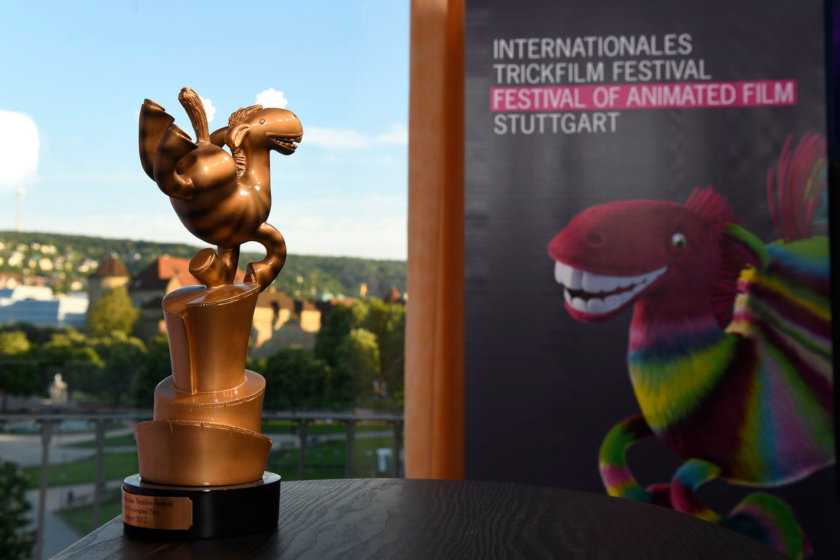 It was an experiment, and it was left to Stuttgart International Festival of Animated Film (ITFS, 5-10 May 2020) to implement as the first animation festival to go online in the age of the COVID-19 pandemic.

Having less than 6 weeks to implement its online offerings in clear and distinct functions (live-stream for the general audience, paid festival programme for the audience, accredited industry programme for professionals). The trichotomy worked in principle, and managing director programming Ulrich Wegenast  and Dieter Krauß, Managing Director Organisation and Finance, also state it worked in results as well: more than 100,000 views on the whole festival online platforms (with 20,000 views only for the opening).

So, was it a success? This is a question that needs to be answered at multiple levels. Organization-wise, the whole technical apparatus worked efficiently, and almost effortlessly (at least, in my online viewing experience). Films and talks were readily available and recorded after their live-streaming premiere, no signs of "the films is not available" etc.;filmmakers' own recorded comments and intros gave a more familiar experience than a single film screening. They were, in essence, hosting you to their own films. So, ITFS needs to be commended for their efforts.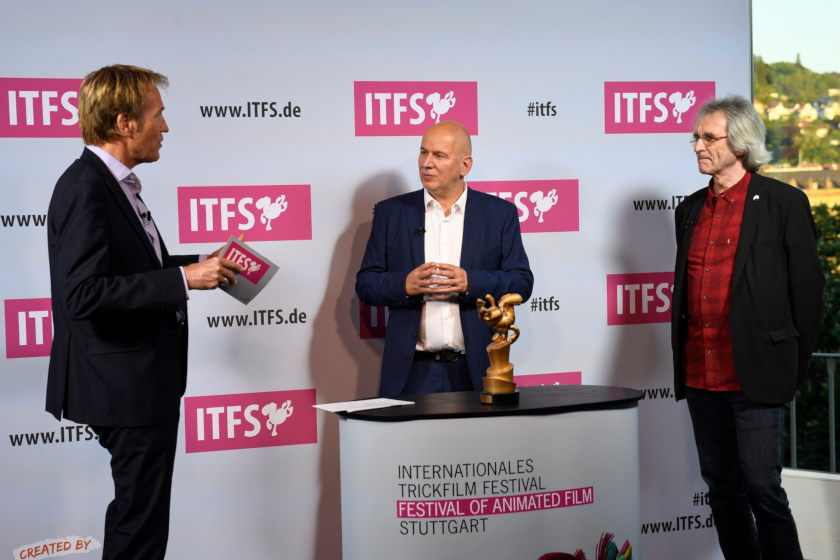 Programming-wise, organizers had to struggle with rights being available, and the number of films being shown. Since the films were not geoblocked (and Ulrich Wegenast had already explained elsehwere the financial challenges of films being geoblocked in certain platforms), many right holders chose not to screen their films (at least, not their fresh output). Only three recent animation features A Costume for Nicholas (find our review here)  Zero Impunity, and Marona's Fantastic Tale (not available outside Germany) were actually included in the programme; so old (and fine) animation features came in to the rescue. This is not specific to ITFS, of course. Even Cannes Festival, faces the same problems, but here a point has to be made. An animation feature (and a short as well) not being shown to a festival (and reserving it for the 'better', 'physical', 'red carpet' whatever edition in 2021, 2022 etc) is simply an animation feature (and short) NOT being screened. And we all know the limited audience that exists for both animation features and shorts -unlike live-action features. Both the festival and the right holders lose the momentum; online agreements already notwithstanding, a modus vivendi needs to be found between festival and right holders. The online format is here to stay, in one form or the other -and we had better find ways to accommodate it.

This affected shorts programming (coming out of the original selection results) which was presented not in its curated programming order, but with films as individual entries. Considering the circumstances above, it would have been indeed a mistake to attempt programming of individual competition sets.

But where Online ITFS 2020 really took flight was in its talks and masterclasses. We already know that is an easier task to conduct masterclasses online, and the names secured (among them Denis Walgenwitz, John Lee, Pedro Rivero, Signe Baumane) guaranteed the maximum interest. But what was impressive was the level of commitment from all participants; they didn't face ITFS Stuttgart online as a second-class edition. They really took pains to explain their craft and learning and (sometimes) reveal stuff of their work that perhaps would be unwilling to share with a physical audience.

Veteran producer Max Howard has a lot of experience and insights to share how to balance the film's creative vision with the resources available. Having worked in China for a long time, he was quick to notice the clash between the restricting working conditions imposed to everyone (no Google, no Facebook etc.) and the always available bypasses -to the educated public. Denis Walgenwitz (of Persepolis, The Red Turtle, The Congress) shared valuable insights how to actually pinpoint challenges and fixes during animation production. At the level of animation features, a story has to be treated not as an animated work, but as a cinematic work; this will help put animation production into a bigger frame of reference, with all its peculiarities.

Pedro Rivero always goes for depth in his lectures, and here it was a treat to hear how the celebrated Psiconautas: The Forgotten Children was grafted from graphic novel onto thescreen. His live-action references (to F.F. Coppola's Rumble Fish), the spider scene that took flight from Pinocchio, all those details reveal that inspiration is not simply a gift; it takes practice, exercise, viewings, and, as he himself says, getting an emotional response from your characters -whether they are people or mice.

There were many talks and programmes that I didn't have the time to watch (e.g. the talk with the Zero Impunity authors, or the John Lee lecture on stop-motion animation). But I did catch Bill Plympton talking about Idiots and Angels, one of his best feature films to date (budget: 150,000 USD); he advised filmmakers not to make a non-funny film, since no one wants to buy it. Individual career-making advice aside, most of the animation features that topped our best of the decade films have little to do with comedy; many of them were indeed sold as well.

And yes, there were films all around, and collaborations; such as the always reliable O!PLA - Animation Across Borders and its programme, or the Joanna Toste films (her Darwin's Cave is still available in the accredited OnlineFestival Pro, along with many competing films or here ).

In the International competition terrain, and apart from awarded films Acid Rain, Daughter, you should not miss the following shorts: the desperation elegy Mother Didn't Know, the new film by Anita Killi (director of Angry Man); the highly emotional Ties by Dina Velikovskaya; the concerned travelogue of Deep Love by Mykyta Lyskov; the compassionate Cosmonaut by Kaspar Jancis; the equally caring He Can't Live Without Cosmos by Konstantin Bronzit; the tragedy of the film art in Ivana Bosnjak and Thomas Johnson's Imbued Life; the escalating urban anxiety of Max Hattler's Serial Parallels; the filial environmental tragedy of Sororal by  Frédéric Even and Louise Mercadier or the quiet bond between grandson and granddad in Caroline Attia's Northern Lights.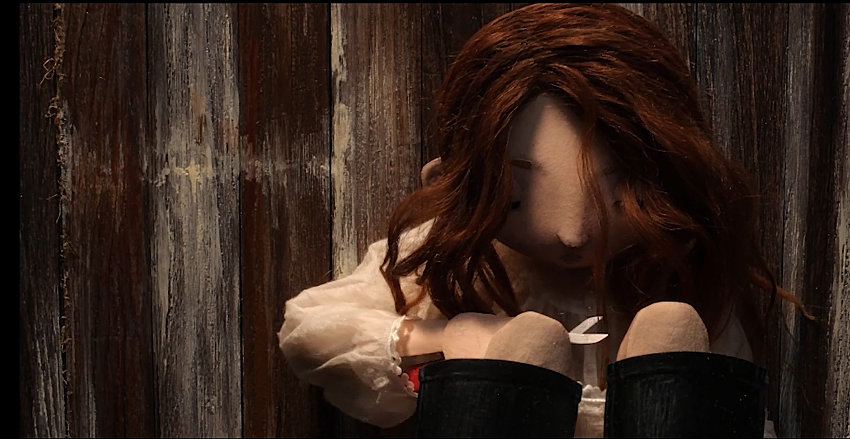 Mother Didn't Know

Have recent animation shorts decided to move away from a false pedestal of intellectual hermeticism perceived as authorial craft? Are their creators more willing (and less afraid) to become more emotionally relevant -and involved? In any case, the offerings in the online version of ITFS Stuttgart could be a welcome trend.
ITFS had to endure the litmus test for online festival organizing; still, they are going to continue with a hybrid of online offerings and theatrical screenings in the next 2021 edition (4-9 May 2021).  With festivals now growing bigger and bigger in their programming, a physical presence is never enough to get a grasp of the complete cinematic proposal an animation festival has to offer. It is certainly a welcome trend to 'extend' online the life of an animation festival -especially for those who would not be able to attend, travel, or just be there.
Here's a short ITFS short video review:
Vassilis Kroustallis
SIGN UP: Want to read more free articles like this? Sign up for Our Newsletter