Irish Film Coda Wins Anča Award 2014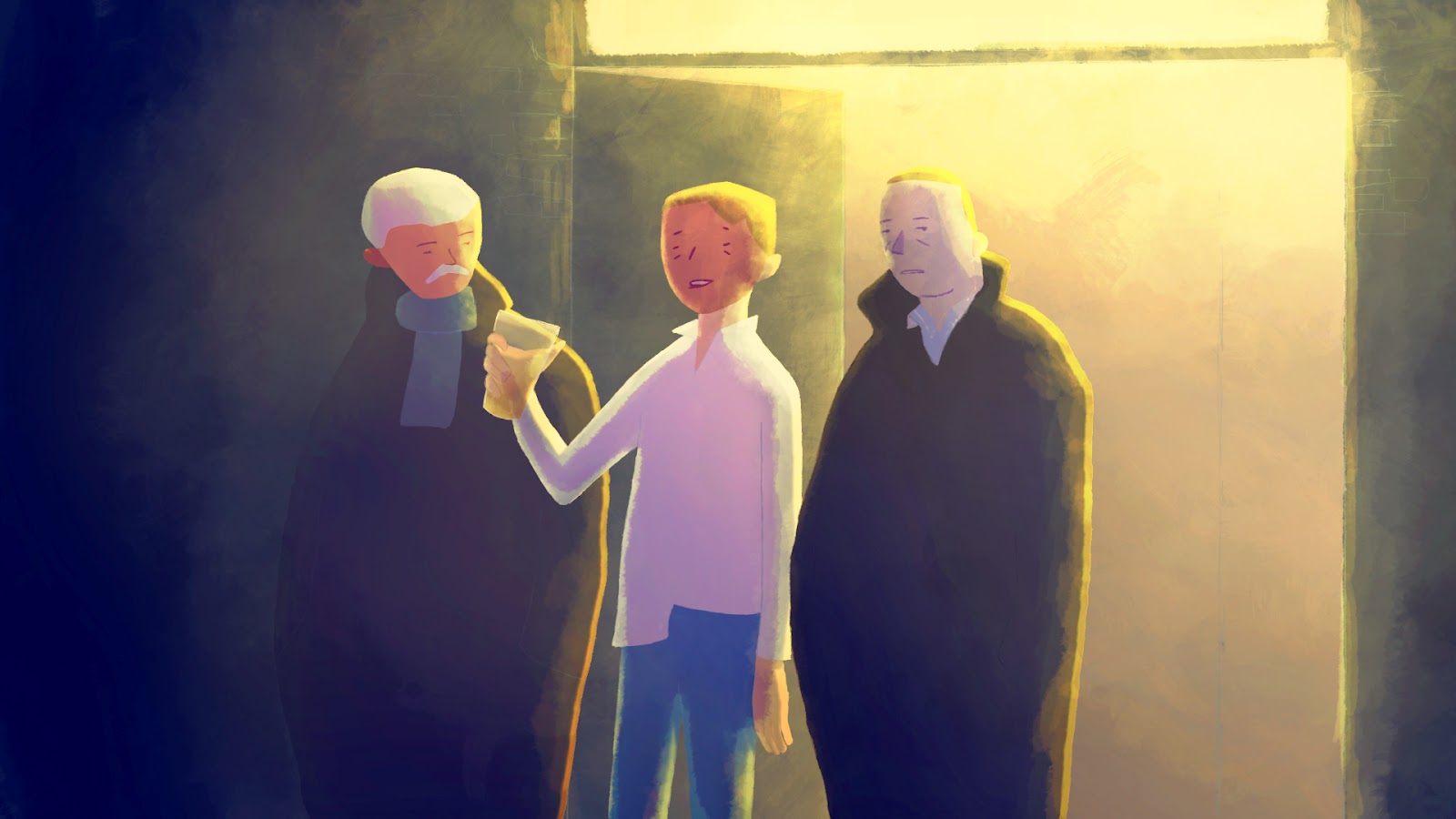 The main Anča Award of the Slovakian Fest Anča (18-22 June) was given to Irish director Alan Holly for his Coda. This is the story of a lost soul that drunkenly stumbles through a city, until Death finds him in a park.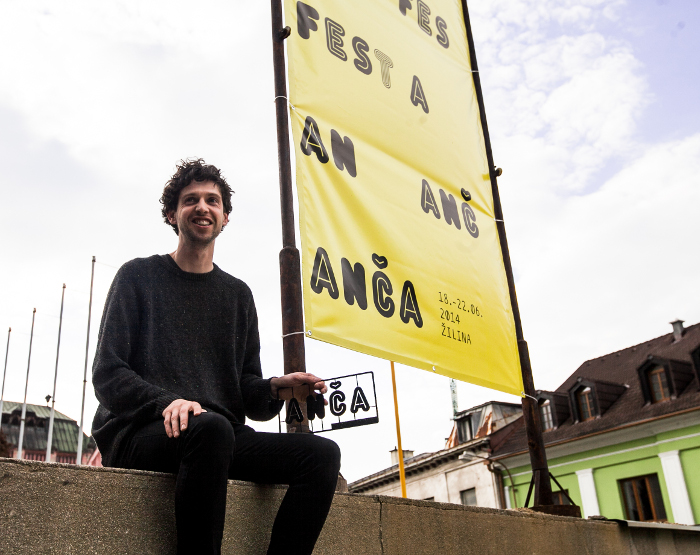 The international jury composed of Max Hattler (DE), Michael Frei (CH), and Peter Badač (SK) said that the excellent film "made them want to meet Death too - in the best sense of the word."
Besides prize money of EUR 800, Alan Holly also accepted a statuette made by Katarína Lukić Balážikova and Braňo Laho.
The
Anča Student Award statuette
and EUR 400 traveled to the UK for director Nicolas Ménard's film
Somewhere
, which depicts an unsuccessful landing on a new planet. An astronaut, who left part of himself back home, is lost between the beauty and mystery of his surroundings, and the missing touch of his loved one. "Sometimes disarmingly beautiful movies move someone somewhere," summed up the jury.

Apart from the main awards, each of the jurors gave a personal special mention to one film. Max Hattler gave his to "A film with a swing," To Thy Heart by Polish director Ewa Borysewicz. Peter Badač gave special mention to the Latvian film Choir Tour by Edmunds Jansons. Jury member Michael Frei gave his own mention to French film Mother by Ugo Bienvenu and Kevin Manach. The jury assigned one more special mention to a student film that "made them incredibly thirsty for more." They referred to The Incredible Elastic Man by Polish director Karolina Specht.
The international competition of music videos was won by Benjael Halfmaderholz from Germany with his music video Mañana forever, to the song by the Bonaparte band. Apart from the Anča Music Video Award statuette, he was also awarded EUR 400. Two special mentions were awarded in this category: one to the video Best Friend by Polish team Kijek & Adamski, and the other to We've been lovin' by British director Gavin C Robinson.
Just like last year, animated films for children competed in a special section. The winning film Us by French director Ulrich Totier was selected by a special children's committee assembled in the screening hall. The winner was awarded EUR 400. An innovation at this year's Fest Anča was the prize awarded for the best Slovak animated film made in the last two years. Thanks to the financial support of LitFond, the winner was awarded EUR 600. Jury gave the Anča Slovak Award to Joanna Kożuch for her animated short Fongopolis.
A special mention in this category was awarded to Kamila Kučíková for her film
In Line.
In cooperation with Film Europe, Fest Anča announced the inaugural special distribution award for a short Slovak animated film,
The Story of a Tornado by Veronika Kocourková
., to be distributed by Film Europe in Slovak Cinemas.
Polish director Tomek Ducki won an unusual, but fun Animation Karaoke Battle contest, in which participants aim to dub or comment on a fragment of a randomly selected animated film.
The full list of winners:
Anča Award
Coda (Ireland), directed by Alan Holly
Personal Special Mention Max Hattler
To Thy Heart (Poland), directed by Ewa Borysewicz
Personal Special Mention Peter Badač
Choir Tour (Latvia), directed by Edmunds Jansons
Personal Special Mention Michael Frei
Mother (France), directed by Ugo Bienvenu, Kevin Manach
Anča Student Award
Somewhere (UK), directed by Nicolas Ménard
Anča Student special mention
The Incredible Elastic Man (Poland), directed by Karolina Specht
Anča Music Video Award
Mañana Forever (Germany), directed by Benjael Halfmaderholz
Anča Music Video Award Special Mention
Best Friend (Poland) directed by Kijek/Adamski
We've been lovin' (UK) directed by Gavin C Robinson
Anča Kids Award
Us (France), directed by Ulrich Totier
Anča Slovak Award
Fongopolis (Slovakia), directed by Joanna Kozuch
Anča Slovak Award Special Mention
In Line (Slovakia),directed by Kamila Kučíková
Di Award
The Story of a Tornado (Slovakia), directed by Veronika Kocourková
Read More About: