ITFS Stuttgart Celebrates Music and Animation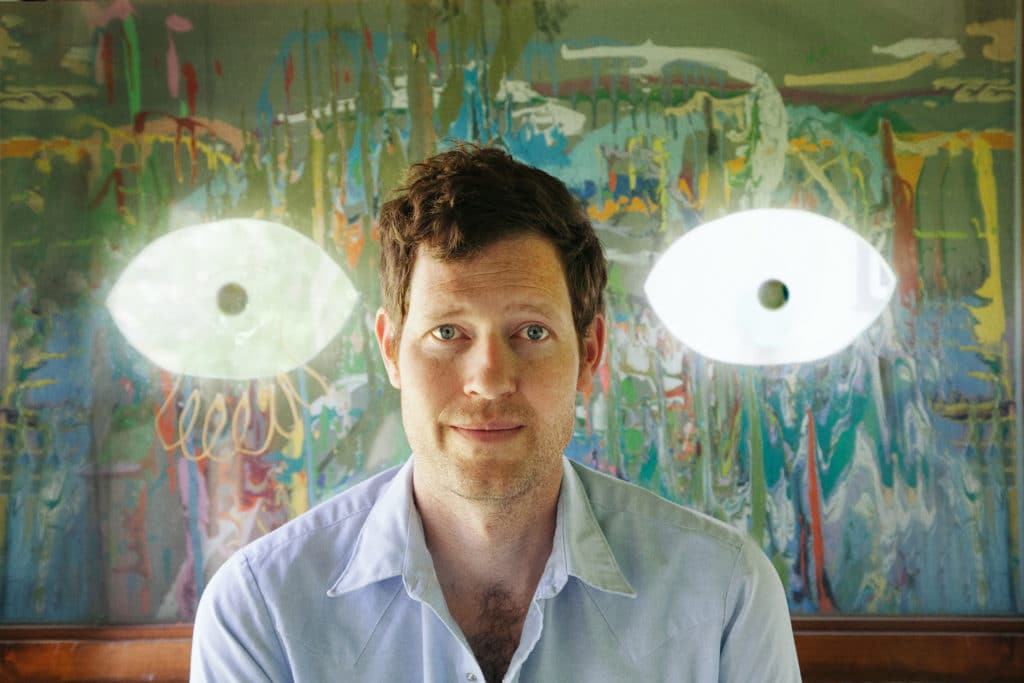 The festival proofs that music and animation can get along very well, as music plays an important role in animation, considering the various musical items on the programme. The range of musical spectrums the spectators get to enjoy at this year`s festival is various: from Opera to Low Fi-Folk up to electronic beats. Music and Animation is made by Chad VanGaalen.
The Canadian independent musician will play a special concert at the Manufaktur in Schorndorf with his band, accompanied by his own animated music videos, which the German video artist Martin Knobel will rearrange live to the music. In a continuous exchange with the musicians, this creates a unique audio-visual experience for the audience. An exhibition of Chad's animation will also take place at the Stuggart city library from April 18th to 9th of June.
The 25th ITFS offers various music-related film programmes at the Innenstadtkinos, such as a screening of a current selection of the best-animated music videos together with the jazz open Stuttgart on Thursday, April 26th, 2018 (10 p.m.). This year's selection includes Coldplay's Ghost Stories" (directed by Alasdair Brotherston, Jock Mooney), Gorillaz - Saturnz Barz (Spirit House) (directed by Jamie Hewlett) also "Alles ist nix" by Selig (directed by Till Penzek) and many more virtuously animated videos.
On April 26 (10 p.m.) in Music and Animation, there is going to be a screening of Lotte Reiniger`s classic silent film "The Adventures of Prince Achmed" at the Cineconcert of Lotte. The visitors will get to experience what it sounds and looks like when an old silent film gets dressed up in an electronical dress by Thomas Köner who has been famous for composing music for silent films since 1994.
On April 28 (8 p.m.) in Music Meets Animation at the Open Air, the cooperation Opera & Animation with the Stuttgart State Opera will happen for the third consecutive year. This year's screening will be a recording of Wolfgang Amadeus Mozart's "Don Giovanni", conducted by Willem Wentzel and staged by Andrea Moses. Before the opera screening, an animated short film will be on screen: "Don Pasquale", developed by start-up Studio Seufz from Ludwigsburg.
On Sun, April 29, Festival Garden, 11 a.m., the nightly Jam Sessions at Café le Théâtre also take place in cooperation with jazzopen. From Wednesday, April 25 to Saturday April 28th (from 10 p.m. every evening) live acts set the mood for a happy ending of the festival day, for example, David Silverman, Co-founder of "The Simpsons" who is going to play music with "The Blowhards". The band consists of him and film composer Nick Phelps with his clarinet. Together they play traditional jazz from the 1920´s, preferably to Early American Animation. On Saturday night German music producer, DJ and film music composer Michael Fakesch will end the day with a DJ Set at the Café le Théâtre in cooperation with jazzopen from 11:30 pm following the Jam Session.
Read More About: