Monique Renault, Greece in animation: Highlights of the 3rd Be there! Corfu Animation Festival
 The 3rd edition of Be there! Corfu Animation Festival (Greece) boasts 81 films in its competitive programme, and a series of talents.
The Golden Bear-awarded French/Dutch artist Monique Renault, known for her personal touch on women's subjects and her own visual style visits the festival for a work retrospective.
The Argentinians Ines Sedan (The Man who Slept) and Patricio Plaza (co-creator of L' Empleo) are among the guests to talk on the Latin American style and prospects of animation.
The thematic tribute  Greece, animated: Portrait of a country presents works by Barry Purves, Raoul Servais, Arnold Burovs and more contemporary works on the past and present myths of the country.
On a different note, the 10 films for the 21st century tribute includes characteristics works from 2000-2012 by Steven Woloshen, Koji Yamamura, Tomek Baginski.
4 feature films in the competitive programme:
Daddy I'm a Zombie (Ricardo Ramón and Juan Esposito, Spain)  [review]
The Apostle (Fernando Cortizo, Spain) [review]
Selkirk the Real Robinson Crusoe (Walter Tournier, Uruguay) [review]
It's such a beautiful day (Don Hertzfeldt, US) [review]
The short programme feature Franck Dion's Edmond was a Donkey, Michaela Pavlatova's Tram and Emma De Swaef & Marc James Roels', Oh, Willy...
See the complete festival programme. Be there! Corfu Animation Festival runs from 4-7 April 2013.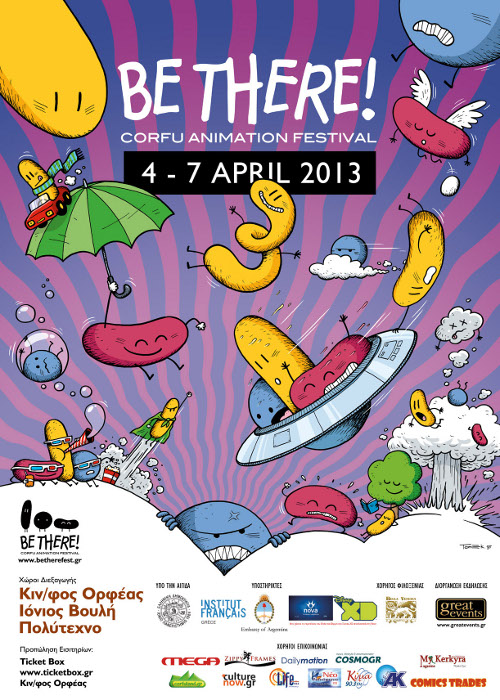 Read More About: