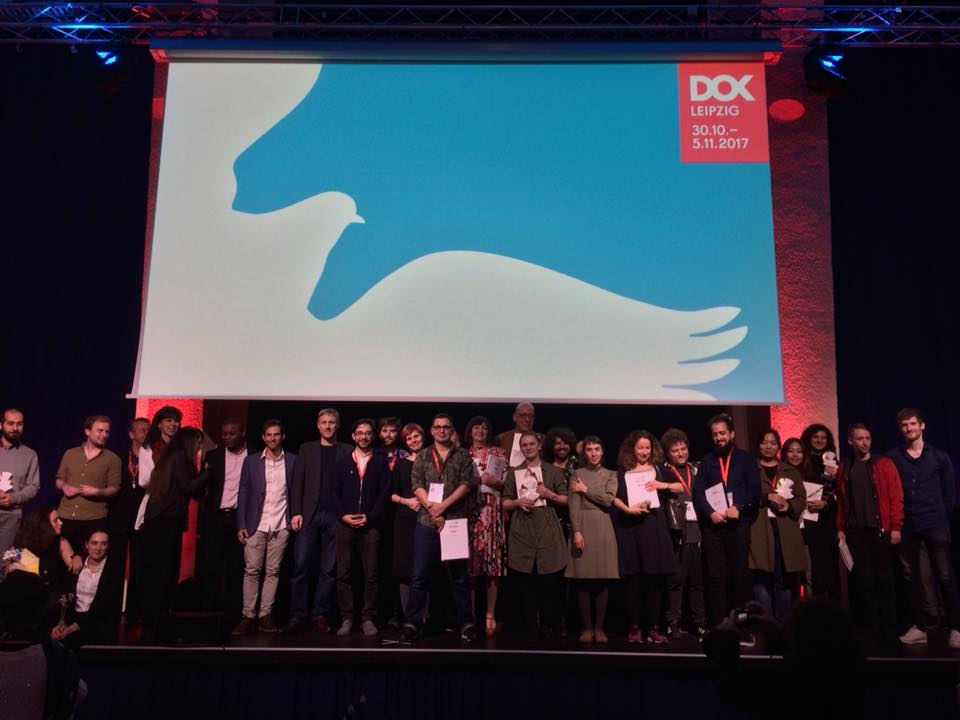 Anita Killi documentary wins the prize for best animated documentary at the 60th DOK Leipzig. Read about all animation winners.
Mum's Hair won the Golden Dove for the best animated documentary film (3,000 Euros). It is a 6-minute, timelapse/pixilation short by 20-year-old Norwegian director Maja Arnekleiv. When her mother and animation filmmaker Anita Killi (watch an extract from her own 2010 Annecy-awarded Sinna Mann / Angry Man) is diagnosed with cancer, she captures her physical transformation over two years, and 2000 photos.
Jury: In only six minutes this film immediately invites us into an intimate family ritual: a play with the mother's hair. This sincere, pure and wholehearted film literally takes out moments of life in an attempt to save good memories for bad times.
Iranian-Canadian animation director Ehsan Gharib won the Golden Dove for best animated short film (5,000 Euros) for NFB production Deyzangeroo.  "Deyzangeroo" is a ritual performed in the Iranian port city of Bushehr. Influenced by the city's colonial rule by the British and Portuguese, and the African slaves that followed, it is imbued with the terror and magic of the lunar eclipse.
The ritual is believed to ward off evil spirits and take back the moon. This animated short features hand-painted animation, time-lapse photography, trick photography using mirrors, and the haunting music of virtuoso percussionist Habib Meftah Boushehri.
Jury: This very short movie takes us on a hypnotizing journey to another dimension that is occupied by the spirits and myths. Powerful music, routed in the old Persian traditions, completes the mystical experience and lets us land today.
Anne Isensee is a Berlin-based animator. Her 2-minute Megatrick (Filmuniversität Babelsberg KONRAD WOLF) was completed in a one-week workshop, and won  Golden Dove for the best German short documentary and animated film.
Jury: She has made a film that celebrates the curlicues of life but brilliantly comes to the point itself.
Cologne animator Patrick Buhr won a Honorary Mention in the same category for his  3-minute animation short, The Train, The Forest. 
Jury: minimalist style and sparing use of effects and colours in a fast-paced three-minute narrative 
 The winners of Golden Doves in the International Competition Short Documentary and Animated Film will qualify for consideration for the annual ACADEMY AWARDS® provided that the film otherwise complies with the Academy rules.
The 60th DOK Leipzig took place 30 Oct-5 Nov 2017.