Animation Production Days 2023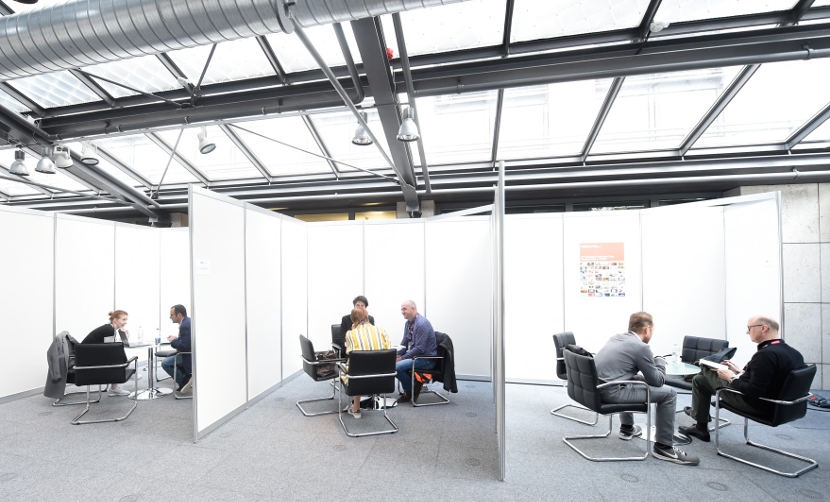 Category
PITCHING & INDUSTRY
Deadline | Event Dates (period)
Email
This email address is being protected from spambots. You need JavaScript enabled to view it.
Final submission deadline
2023-02-09
Submission/Registration Fee
Yes
Event Description:

Animation Production Days (APD) is the most important co-production and financing market for animation in Germany. It brings together co-production, financing and distribution partners for animation projects in efficient one-to-one discussions and, with the APD Conference, offers focused debates and lectures on current challenges in the industry.
2023 Call for Projects

APD is a curated business platform for the European animation industry and attracts around 160 participants each year. Animation producers from more than 20 countries have the opportunity to present their newly developed projects to potential financing partners and co-producers in a series of pre-planned one-to-one meetings. The programme also comprises a conference on current challenges and trends in the industry as well as several networking events. 
Film, TV series, mobile content, games, and cross and transmedia projects can all be submitted in the concept or development stage. Applications are invited for original, creative and innovative projects in terms of design and content. They should be suitable for and open to European or international co-productions and have the potential for brand development and international distribution. Special consideration will be given to projects which convincingly integrate topics such as diversity and ecological sustainability in both content and their development and realisation. A maximum of 50, chiefly European projects will be selected for presentation at APD 2023.
Fees: 650 EUR per producer with project
Deadline: 9 February 2023
APD Talent Programme
The APD Talent Programme supports new European talents who have developed their own promising animation project and are now looking for partners. Young producer/creator teams (with a maximum of two people) can now submit their applications. A maximum of eight outstanding young talent projects will be selected for APD 2023 with the aim of bringing those talents together with established industry experts and thus making it easier for them to take their first steps in the European market. The selected applicants will receive a free-of-charge accreditation for APD (incl. ITFS and FMX tickets) and their accommodation costs will also be covered
Deadline: 9 February 2023
2020 Event Coverage
Event Dates
From

26/04/2023

to

28/04/2023