ReAnima: Bergen International Animation Festival 2023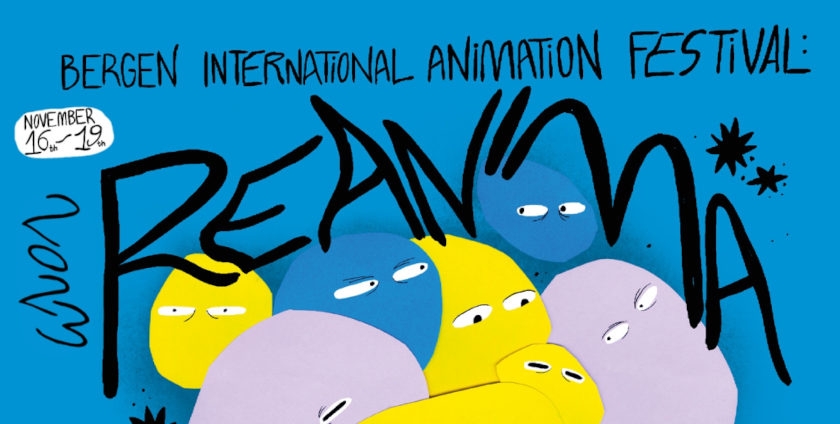 Category
ANIMATION & FILM FESTIVALS
Deadline | Event Dates (period)
Email
This email address is being protected from spambots. You need JavaScript enabled to view it.
Final submission deadline
2023-07-15
Submission/Registration Fee
No
Festival Description
ReAnima is the annual international festival for animated films in Bergen, the second-largest city of Norway. By using our experiences in the animated world, we want to help create a wider audience that can enjoy and understand what animated art is all about. As we organize ReAnima International Animation Festival, embracing novelty, variety and international influences is our means to achieve our goals
ReAnima offers various animated film screenings and animated film contests for both adults and kids. The festival also arranges many other activities, such as animation workshops, lectures on animation, master classes with professional animators, interviews and debates, exhibitions, and so on. 
2023 Call for Entries
The festival accepts animated short films that are between 1 and 18 minutes long. All animated short films submitted for the 2023 ReAnima edition must have been completed in either 2021, 2022, or 2023.
Categories:
Student: Animated Short Films
Professional: Animated Short Films
Animated Music Videos
Experimental Animation: Short Films
Documentary: Animated Short Films
ReAnima Kids (Animated Short Films for Kids)
Human Rights: Animated Short Films
2022 Festival Coverage

ReAnima: Bergen International Animation Festival will be taking a break in 2022. This means that our festival team will not be arranging the four-day festival in 2022, physically or digitally.
2021 Festival Coverage
2020 Festival Coverage
The new design poster and identity for ReAnima 2020 was created by  designer Mariia Snisarenko. She is a Ukrainian designer based in Poland. Mariia is behind of many visual identities for international festivals around the world, posters, books, and more. You can find more of her art in www.mariiasnis.com and in her Instagram @mariiasnis.
2019 ReAnima Coverage:
Video Report


REANIMA JURY MEMBERS 2019: Marita Mayer, Gustav Kvaal, Claudia Cazzato
2018 Festival Coverage:
Event Dates
From

16/11/2023

to

19/11/2023