Best Austrian Animation Festival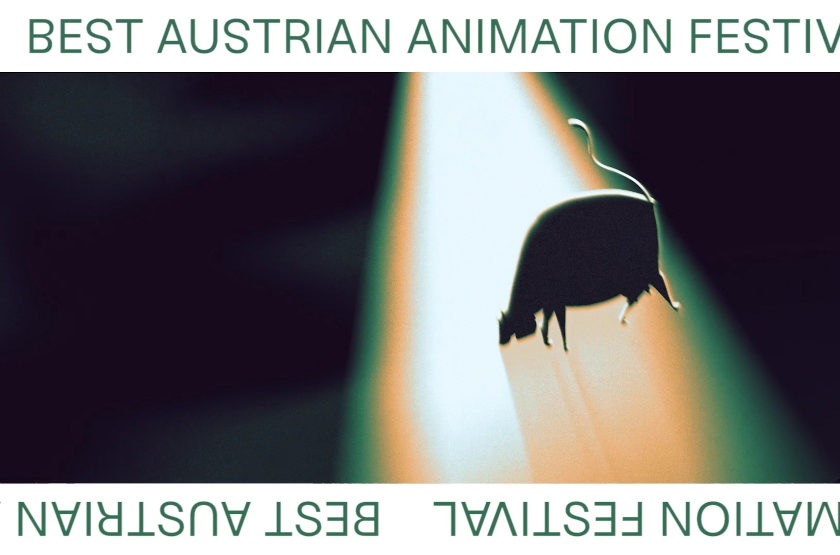 Category
ANIMATION & FILM FESTIVALS
Deadline | Event Dates (period)
City
Onsite (25-30 Apr, Vienna) & Online (2-9 May)
Final submission deadline
2021-10-15
Submission/Registration Fee
No
Event Description:

The ASIFA Austria project BEST AUSTRIAN ANIMATION FESTIVAL, which was founded by Thomas Renoldner 17 years ago and hosts for 11 years in a row the annual Best Austrian Animation competition, takes place 25-30 April 2022; immediately afterward, all award winners of the previous BAA 2021 edition will be presented in full-length online internationally (free entrance).
The basic idea of the Vienna animation festival is to serve as a space for animation students,  independent artists, studios, and production companies to meet, discover, exchange, enjoy animated films on the big cinema screen, develop new projects, and celebrate.
2022 Coverage
==========
2021 Coverage
18. – 24. January: Festival – CINEMA
The first online festival for the Art of Animation from Austria.100 films in 13 programs during 2 weeks - 83 films in competition, free international access.

The BEST AUSTRIAN ANIMATION Competition presents 61 films in 8 programs, each one with a length between 30 and 40 minutes. The sections are: COMMISSIONED FILMS (1 program), NARRATIVE (2 programs), EXPERIMENTAL (2 programs) and MUSIC VIDEO (3 programs). The newly opened BEST AUSTRIAN STUDENT ANIMATION Competition presents 22 films in 3 programs.

Additionally, the festival presents two special programs:
35 JAHRE LIEBE (35 years of love), on the occasion of the 35 Years Anniversary of ASIFA Austria, and FLATTEN THE CURVE SPECIAL (Animated films during the pandemic), gathering films around an outstanding international animation project initiated and produced by STUDIO DESK (Kathrin Steinbacher & Emily Downe)
At the Festival – CINEMA the films will be presented according to a fixed schedule and will be available for 24 hours after their premiere.
During the Closing Ceremony, on Saturday, 16. January at 7 p.m. MET the Jury will present the Award Winning Films of the BEST AUSTRIAN ANIMATION and the BEST AUSTRIAN STUDENT ANIMATION competitions.
NB: 2023 Festival Dates are tentative
Event Dates
From

28/11/2023

to

03/12/2023