Best Austrian Animation Festival 2022 Goes Online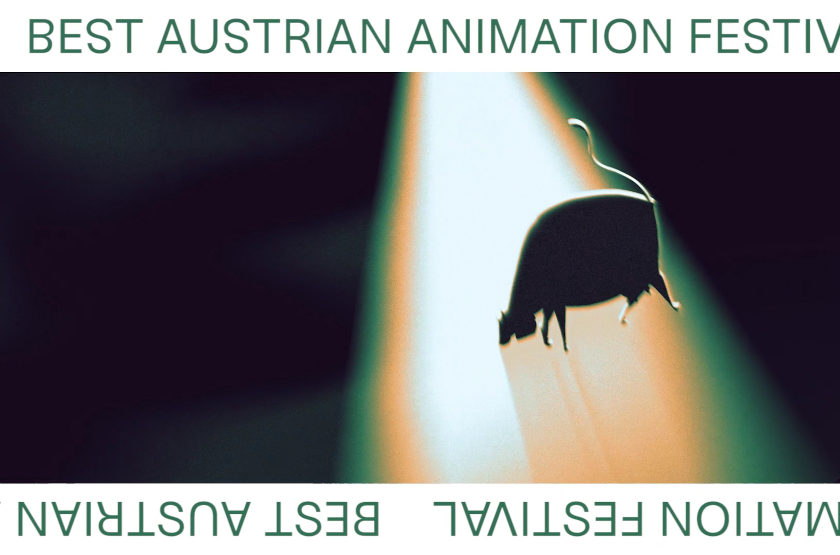 The ASIFA Austria project BEST AUSTRIAN ANIMATION FESTIVAL, which was founded by Thomas Renoldner 17 years ago and hosts for 11 years in a row the annual Best Austrian Animation competition, takes place 25-30 April 2022; immediately afterward, all award winners of the previous BAA 2021 edition will be presented in full-length online internationally (free entrance) between 2 and 9 May 2022.
Covid-19 has forced many festivals to move to the digital space as a replacement for the 'real event' or as a parallel activity. Best Austrian Animation Festival had to turn its edition 2020 into an online event and was presented in January 2021 as a 2-week online event with free entrance.

In November 2021 another lockdown, which started exactly at the originally planned dates in Vienna, forced the festival edition 2021 to be moved to 25-30 April 2022,  2-9 May 2022 are now the dates for the screening of the 2021 award winners.
The BEST AUSTRIAN ANIMATION DATABASE, which served as a backbone of the online festival in January 2021, is also thereby included. (Many thanks to very helpful programmers). In this database animation artists from Austria can present their films, which had been selected for the festival, and they decide themselves if they want to show the film in full length, an excerpt, or only a film stills.
All artists in the database can also present any other films of their choice, consequently, this database certainly offers a quite complete overview of contemporary animation in Austria. Not only interested audiences but especially curators and festivals have already been using this service and invited films, which they found there. Actually, there are films from 2019 and 2020, those from 2021 will be added on May 2nd 2022, and in the coming months, all competition films since 2013 will be added.

ASIFA Austria and the BAAF+D project directors Thomas Renoldner and Sabine Groschup heartily invite you to watch the films and later visit the database.
Zippy Frames supported the event and the festival received many positive reactions from all over the world.
Facts
BEST AUSTRIAN ANIMATION FESTIVAL goes online (2-9 May 2022, free access)
+ ONLINE SCREENING of the WINNERS 2021
+ ONLINE DATABASE
SIGN UP: Want to read more free articles like this? Sign up for Our Newsletter
Read More About: