Drama Pitching Lab 2023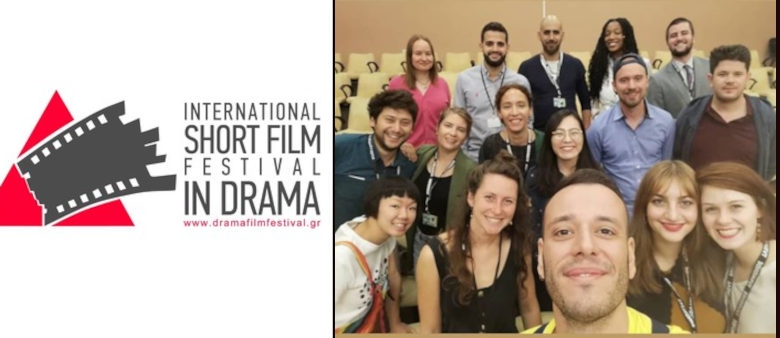 Category
PITCHING & INDUSTRY
Deadline | Event Dates (period)
Email
This email address is being protected from spambots. You need JavaScript enabled to view it.
Final submission deadline
2023-04-10
Submission/Registration Fee
No
Event Description
In the context of the Educational Platform DRAMA TALENT LAB, the International Film Festival in Drama organises a Pitching Lab Workshop to provide pitching techniques to directors / producers.
Young filmmakers and producers from all over the world will participate in training sessions and learn how to present a 5 minute pitch, for their project to producers and secure potential funding.
At the end of the workshop participants are given the opportunity to present their ideas during the Pitching Forum Session, to a group of experts, producers and festival directors. Members of the Forum Committee will quiz each participant after their presentation, asking them critical questions about their project. (5' Q&A ). Participants are also given the opportunity to arrange individual meetings with potential financiers to help them raise funds for their project.
2023 Call for Entries
PITCHING Workshop for short film projects (short fiction or animation up to 20΄/documentaries up to 30′)
Required
Synopsis up to 200 words
Project description up to 500 words ( a logline of up to 50 words should be included)
CVs of the project creative team (author/writer, director & producer) up to 200 words each.
Optional: Audiovisual material at the discretion of each candidate e. photos, small teaser, music, color palette, location material, casting and more generally anything that can help in understanding the idea behind the project.
A complete script is not necessary at this stage
All information and requirements must be included in a single pdf file named after the title of the project.
The workshop includes 3 on-line sessions (mandatory), in dates and times that will be announced, and will take place in the interim between the 28th of August 2023 and the 4th of September 2023, and a three-day workshop (in person), during the Drama International Short Film Festival from 6 to 8 of September 2023. The participant's presence at the workshop and forum is mandatory.
Awards:
 Finos Film- Cash prize
GFC – Cash prize contribution in the production
Mentorship Awards: Development/script doctoring sessions in selected projects
Send all the submission material along with the contact information (address, phone and mail required) must be sent together in a single Word or PDF file to the following email addresses: This email address is being protected from spambots. You need JavaScript enabled to view it.
Deadline: 10 April 2023

2020 Event Coverage
Selected Projects:

1. LAUGHTER CLUB, Llewellyn Michael Bates, Screenwriter & Producer – AUSTRALIA
2. BAJO EL ÁRBOL, Gisela Carbajal Rodríguez / Felix Klee, Screenwriter / Director – MEXICO / GERMANY
3. THE CAGE WITHIN A CAGE, Onur Kök, Director – TURKEY
4. ART, NUCLEAR ENERGY AND A LOVE OF BUGS, Friederike Lorenz, Screenwriter & Director – GERMANY
5. MY GRANDMOTHER'S SISTER, Eleni Kavouki / Maria Tzortzatou, Screenwriter / Director – GREECE
6. THE VERY BIZARRE STORY OF AN UNOFFICIAL FAMILY, Salamis Ayşegül Şentuğ / FehmiÖztürk, Screenwriter / Director – CYPRUS
7. SIPHONOPHORE, Samuel Sultana / Stephanie Sant, Screenwriter / Director – FRANCE / MALTA
8. MAGDALENA HAUZEN:DIE UNBEWEGLICHE ZEIT, Yannis Karpouzis, Screenwriter & Director – GREECE
9. A GENTLE MOTH, Eric Peh Ha, Screenwriter & Director – CHINA
10. HONEYMOON, Alkis Papastathopoulos, Screenwriter / Director – GREECE
11. THE WALKING WAY, Vangelis Liberopoulos, Screenwriter & Director GREECE
12. THE BLACK BOX, Christos Asteriou / Konstantinos Fragkoulis, Screenwriter & Director – GREECE
13. CLOUDY WATER, Iakovos Panagopoulos / Konstantinos Karakostas, Screenwriter / Director – GREECE
14. DEEP END, Vera Pirogova, Screenwriter / Director – RUSSIA
15. THE TENDER SHOP, Eirini Karagkiozidou, Screenwriter / Director – GREECE
2019 Event Coverage

Awards:
– Finos Film PLA to Anngelica-Marie Eshesimua and Matthew Allen for the project "The Broken Key" (USA).
– Greek Film Center PLA to Marta Gonzalez De La Vega for the project "The Valdomeros" (Spain).
– Authorwave PLA prize for Post Production Services (DCP) by Authorwave. to Kaki Wong for the project "The Wild Child" (Hong-Kong/China).
Event Dates
From

04/09/2023

to

10/09/2023