Supertoon International Animation Festival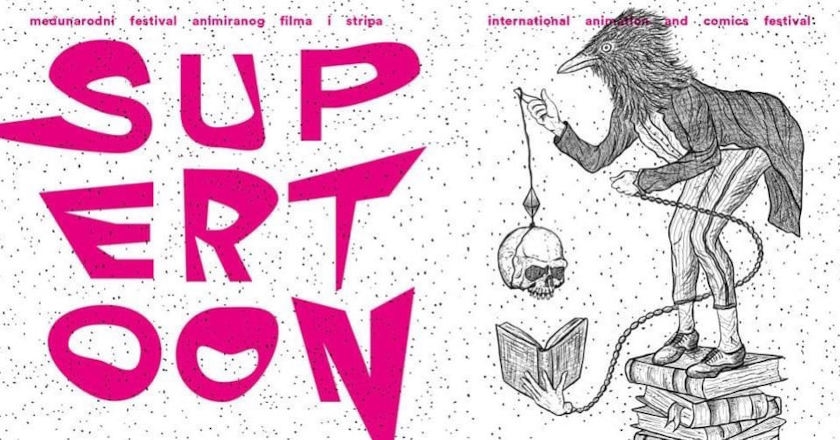 Category
ANIMATION & FILM FESTIVALS
Deadline | Event Dates (period)
Email
This email address is being protected from spambots. You need JavaScript enabled to view it.
Final submission deadline
2023-05-01
Submission/Registration Fee
No
Event Description:

Supertoon International Animation and Comics Festival specializes in short animated films and authorial comic book editions and takes place every summer in the Adriatic city of Šibenik, Croatia.
2023 Call for Entries (Archive)

Festival submissions are open to films applying all animation techniques, including combinations with live-action and documentary. Over 50% of the production must be animated, and the Festival reserves the right to determine whether an entry qualifies as animation.
Films should be completed after 1 January 2021. Films entered for previous editions of the festival will not be taken into consideration.
Short films (maximum running time 30 minutes) can be submitted to the following competition categories:
1. Short Animated Films (Grandtoon) – Short-format, non-commissioned animated films or videos
2. Animated Films for Children (Planktoon) – Animated films produced and distributed specifically for children's audience (in the case of a series, only one episode is eligible)
3. Animated Music Videos (Supertune) – Official music videos, commissioned animated videos made specifically to promote music pieces
4. Student Short Animated Films (Studentoon) – Short-format, non-commissioned students animated films or videos
(Check also the separate call for comics)
2022 Festival Coverage
2020 Festival Coverage
[SUPERTOON INTERNATIONAL ANIMATION FESTIVAL 2020 AWARDED FILMS]
GRANDTOON short animated films competition: Jury Members: Martina Meštrović, Bruno Razum, Tamas Patrovits
WINNER: Freeze Frame - Soetkin Verstegen
SPECIAL MENTION by Jury Member Martina Meštrović: Uncle Thomas, Accounting for the Days - Regina Pessoa
SPECIAL MENTION by Jury Member Bruno Razum: Arka - Natko Stipaničev
SPECIAL MENTION by Jury Member Tamas Patrovits: Kosmonaut - Kasper Jancis
STUDENTOON short animated student films competition: Jury Members: Martina Meštrović, Bruno Razum, Tamas Patrovits
WINNER: Daughter - Daria Kashcheeva
SPECIAL MENTION by Jury Member Martina Meštrović: Entropia - Flóra Anna Buda
SPECIAL MENTION by Jury Member Bruno Razum: Gravedad - Matisse Gonzalez
SPECIAL MENTION by Jury Member Tamas Patrovits: A Room With a Sea View - Leonid Shmelkov

PLANKTOON short animated films for children competition: Jury Mentors: Dorotea Radušić and Martin Babić, Jury Members: Tomislav Šetka, Anela Bajdić, Dorotea Hrg, Sofija Urem, Sana Višnjić, Dora Ercegović, Niko BojčićWINNER: The 7 Kids - Marina Karpova
SUPERTUNE animated music videos competition: Jury Members: Katrin Novaković, Igor Hofbauer, Bruno Tolić
WINNER: !!! (Chk Chk Chk): Couldn't Have Known - Cheng-Hsu Chung
SPECIAL MENTION: Jo Goes Hunting: Careful - Alice Saey
SUPERCOMM animated commissioned films competition: Jury Members: Katrin Novaković, Igor Hofbauer, Bruno Tolić
WINNER: FAF Fredrikstad Animation Festival Trailer - Bjarne Anmarkrud
2019 Festival Coverage
2018 Festival Coverage
Event Dates
From

18/07/2024

to

21/07/2024