Tashkent International Animation Forum (TIAF) 2023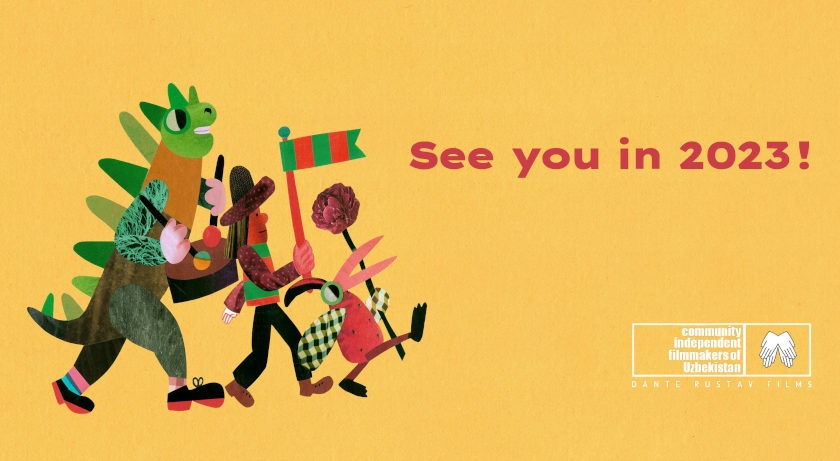 Category
ANIMATION & FILM FESTIVALS
Deadline | Event Dates (period)
City
Tashkent, Uzbekistan
Email
This email address is being protected from spambots. You need JavaScript enabled to view it.
Final submission deadline
2023-02-11
Submission/Registration Fee
No
Festival description: 
Tashkent International Animation Forum (TIAF) continues its active development: we are expanding competition programs for experimental films ("LABO"), documental animation films ("Animadoc"), animation films from Asia ("Asian crossroads"), competition of short animation by women or about women. Increasing the number of programs shown and the number of guests invited, expanding the venues for cultural, and educational events. In the 2nd edition - we will have choreography. Because animation is born from movement. We will talk about their close connection and add a special program of dance films. One of the objectives of the festival was and remains to support local, Central Asia filmmakers within the framework of the regional competition program"Home Sweet Home".
2023 Call for Entries
The 2nd Tashkent International Animation Forum (TIAF) will take place from 30 April to 7 May 2023.
Eligibility criteria
Eligible short animation works for registration in the forum:
Filming time:

2020 to 2023

Running time:

Less than 25 minutes

(inclusive) with opening and closing credits (except for Minute Films)
Work type: any animation regardless of the genre or theme. TIAF '23 is open to films applying

all animation techniques

, including combinations of live-action and animation
Subtitle: Dialogue, narration, and commentary must have English or Russian subtitles
Awards & Prizes
Grand Prix of the forum for best short animation film from Central Asia ("HomeSweetHome" main contest)
Best Asian short animation film ("Asian Crossroads" competition for films from the Asia continent)
Best documental animation ("Animadoc" competition for films from all countries)
Best work in competition "LABO" (the most strange, unpredictable, surprising, absurd from Central Asia(from experimental to video art)
Best film in competition "Flower of Cotton" (short animation film by women or films about women from all over the world)
Best short animation film for children ("Silence is gold" competition (for all countries) films for children - without dialogues)
Best Minute Animation Film
Best Youth Work (for films made by children and youth in the "Youth Heroes" competition)
Best music animation clip ( for clips from Asia continent of "Hot Asian Night" competition)
Best dance film (audience award)
Deadlines: 16 June 2022 (early-bird), 16 September 2022 (regular), 16 December 2022 (late), 11 February 2023 (extended). There is no entry fee.
Event Dates
From

30/04/2023

to

07/05/2023