Oh, Willy! Alois Nebel share Anim'est 2012 prizes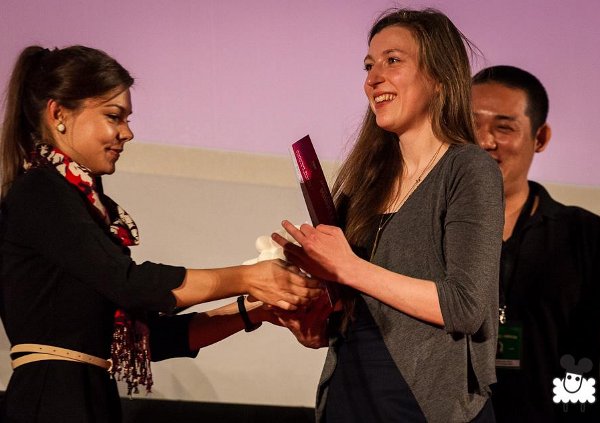 The unstoppable Oh Willy ... (d. Emma De Swaef, Marc James Roels, 2012) took home the grand prize at Anim'est, Bucharest (5-14 October 2012). After wins at Zagreb, Stuttgart, Cartoon D'Or victory and Encounters (Bristol) the Emma De Swaef & Marc James Roels film was, according to the jury, "a great achievement that looks exactly how it feels: sensitive and gentle while playing with a subtle palette of emotions ".
 It's not Director Emma De Swaef's first visit to Anim'est, having won, in 2009, the jury's special mention in the student film category.
 The Award for Best Feature Film was given to Alois Nebel (d. Tomáš Luňáĸ, Czech Republic, 2011), for "the powerful story, told in a claustrophobic atmosphere, with a complex, extremely credible protagonist".
The Award for Best Short Film, offered by Opel, went to Father (dir. Ivan Bogdanov, Moritz Mayerhofer, Asparuh Petrov, Veljko Popovic, Rositsa Raleva, Dmitry Yagodina, Bulgaria-Croatia-Germany, 2012). The jury said that Father was "a brave mosaic of a failed parent-child relationship that shows the expressive power of animated film: to make the invisible visible".
 Two special mentions were given to Bendito Machine IV (d. Jossie Malis, Spain, 2012), and About Killing the Pig (d. Simone Massi, Italy, 2011). Joni Mannisto from Finland received another award in the festival circuit, with his perverse but touching Swarming, which received the Best Student Award.
 The Best Film Award from Balkanimation section went to Rew Day (d. Svilen Dimitrov, Bulgaria 2012), a story of a death told in rewind.
 Best Romanian Film was given to the  film Hunger (d. Alexei Pătrașcu, 2010), and Best Music Video Award to Have you seen my sister Evelyn (d. Hoku Uchiyama, USA, 2011). The Award for Best Advertising Spot went to Fish Face, d. Alexander Dietrich, Dominic Eise, Johannes Flick, Germany, 2012).
The Award for Best Short Film in Minimest section, offered by Canyon, went to Jingle All the Way (d. Chel White, USA, 2011). The Audience Award, given to a short film in Animash section (offered by Sony) went to The Missing Key (dir. Jonathan Nix, Australia, 2011).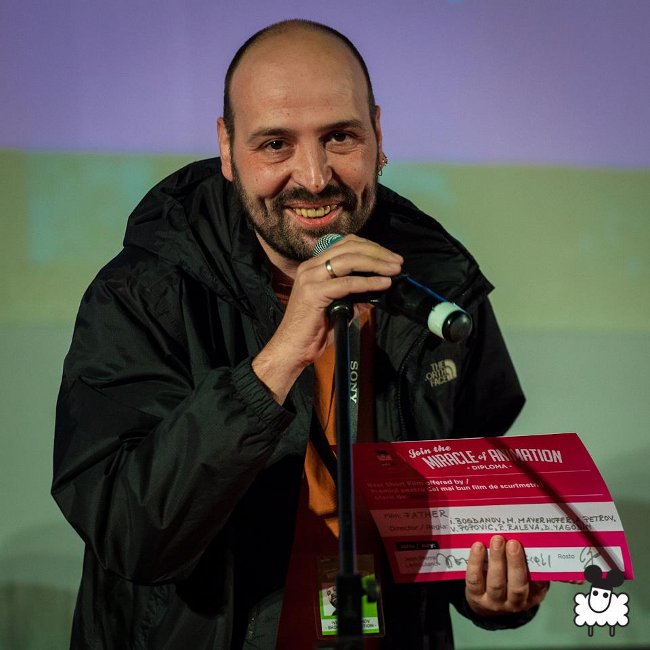 Ivan Bogdanov
Read More About: