ParaNorman, Gobelins, Canterbury Anifest at Animasyros 6.0, Greece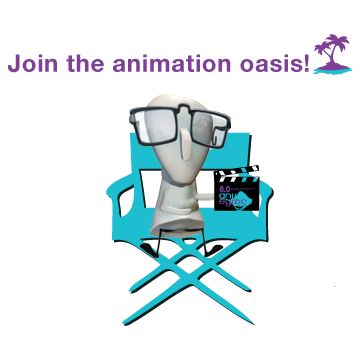 Animasyros 6.0 International Animation Festival & Forum (September 26-29, 2013) hosts both animated features and shorts in its 2013 edition.
81 short films compete to the international competitive programme (short and student films). Selections include the Oscar-nominated Dimanche by Patrick Doyon, Kiki of Montparnasse (Amelie Harrault), and the Annecy-awarded Feral by Daniel Sousa.
Spela Cadez invades the life of an author with her stop-motion Boles, and the Israeli film Hollow Land (Michelle & Uri Kranot) represents the perennial search for the Land of Eden.
Beast by the Greek Constandinos Haidalis is also a tender human story of the need to belong.


Laika's Oscar-nominated, stop-motion film ParaNorman will be part of the 6th Animasyros festival.
Yet, the opening night of the festival is devoted to a the premiere of a Greek feature animated film.
Angelos Spartalis' From the Earth to the Moon is a reworking of Jules Verne's classic book. In 1865, Baltimore Gun Glub war enthusiasts attempt to fire a cannonball to the moon, with the help of a Frenchman (see film synopsis below). In this  anti-militarist comedy all characters and objects have been made using the collage technique:
The competition jury includes Nicolas Schmerkin (founder and director of the Frech Autour de Minuit company), Igor Prassel (artistic director of Animateka festival, Slovenia), and George Tsangaris (artistic director of Animafest Cyprus.)
Tributes to respective festivals (Animateka, Animafest Cyprus) are also planned, as well as a continued collaboration with Canterbury Anifest and a partnership with Tindiridis International Animation Festival (Lithuania).
A distinct programme of French shorts (Francorama) includes tributes to Ecole Nationale superieure des Artes Decoratifs, Autοur De Minuit, and the always welcome Gobelins animation school.
The Oscar-nominated features A Cat in Paris (Jean-Loup Felicioli, Alain Gagnol), and the César-nominated The Painting (Le Tableau, Jean-François Laguionie ) complete the Francophone programme of Animasyros.
Find the complete programme for Animasyros 6.0
Carlo Vogele's Una furtiva lagrima and Franck Dion's Edmond was a donkey were the big winners in Animasyros 5.0. See all the 2012 festival winners:
Read More About: