'The Garden of Heart', 'Sewing Love', 'Missing Socks' Win the Animation Prizes at PÖFF Shorts 2023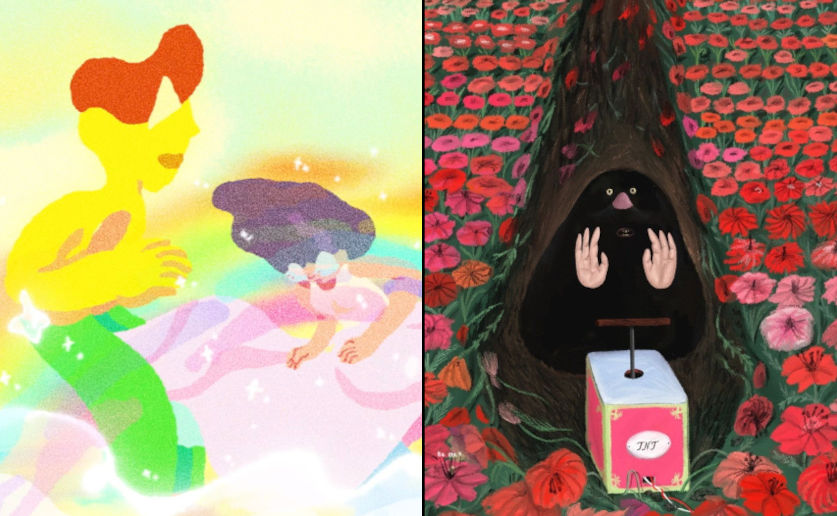 The animation competition at the Estonian PÖFF Shorts Short Film and Animation Festival (7-15 November 2023, Tallinn) had a distinct European/ Asian component. The Best Short Animation (out of 29 animation films and 15 children's animation films) went to the Hungarian/Slovakian 'The Garden of Heart' by Olivér Hegyi, a delightful comedic deliberation on creativity.
Dániel Juhász, a young aspiring painter with low self-esteem, is in his last round of interviews at the painting department of the Academy of Fine Arts. While waiting for his interview, his demons appear to him in the form of garden pests - Film Synopsis
The film now becomes automatically Oscar-qualified for the 97th Academy Awards (2025). A special mention was given to another meditation on artistry, 'A Kind of Testament' by Stephen Vuillemin, a Berlinale-premiered film.
In the New Talents animation competition, the Japanese telling of a love going terribly wrong, 'Sewing Love' by the Shanghai-born Xu Yuan won the Best New Talents short; a special mention was reserved for the Polish film 'Opening Night' by Sara Szymańska.
An Estonian stop-motion film was the winner in the children's animation category. 'The Mystery of Missing Socks' by Oskar Lehemaa won the prize, with a special mention reserved for the Czech film 'My Name Is Edgar and I Have A Cow' by Filip Diviak.
The full list of animation winners:
Jury:  Aurelia Aasa, Sara Gunnarsdóttir, Filip Kozlowski
BEST SHORT ANIMATION (Award 1000€ presented by Tallinn Black Nights Film Festival (PÖFF)
"The Garden of Heart" (Hungary/Slovakia, 2022). Director: Olivér Hegyi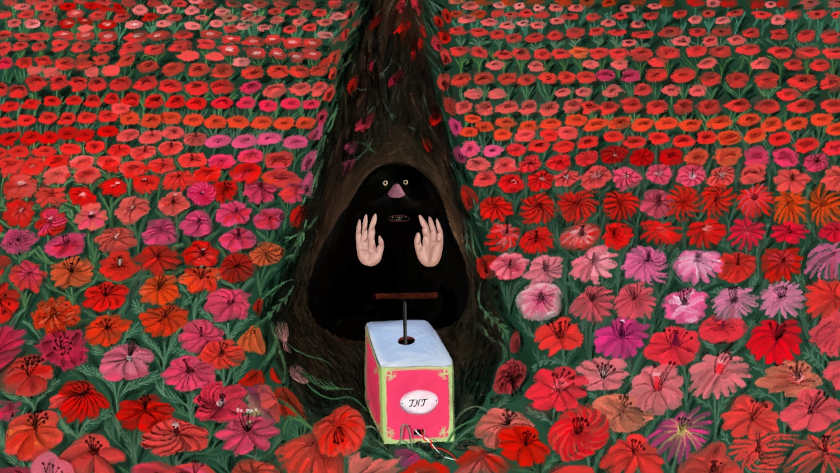 Jury Commentary: "Beautiful in its humorous and sincere approach with visuals rhyming perfectly with its subject matter. Unforced and as the title says; straight from the heart."
JURY MENTION
"A Kind of Testament" (France, 2023). Director: Stephen Vuillemin
Jury Commentary: "Unconventional, provocative and artistically disturbing sci-fi thriller on our cognitive restrains and fate."
BEST CHILDREN'S ANIMATION
"The Mystery of Missing Socks" (Estonia, 2023). Director: Oskar Lehemaa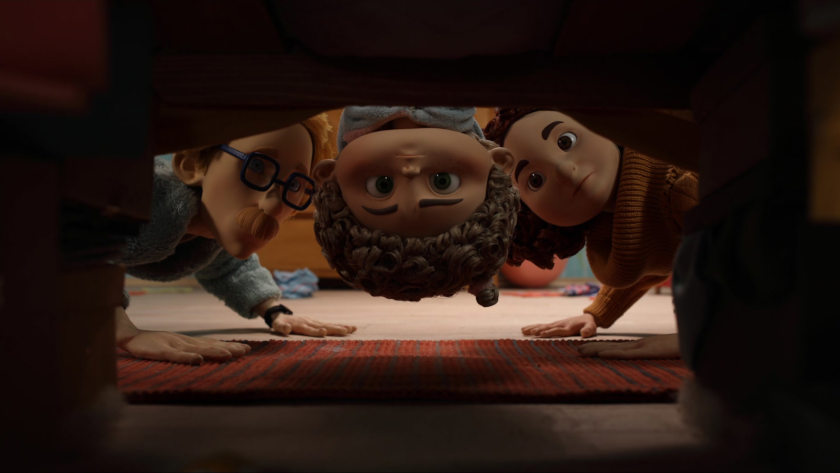 Jury Commentary: "Immersive, humorous and imaginative story that help us to rediscover the child's point of view. We get to follow a child, a cat and a pair of socks under the bed to discover love and sympathy along with grave danger and suspense - mind the Roomba."
CHILDREN'S ANIMATION JURY MENTION
"My Name is Edgar and I have a Cow" (Czechia, 2023). Director: Filip Diviak
Jury Commentary: "Warm, straightforward and sincere chronicle about a man-pet relationship told with subtle tone and dynamic rhythm."
BEST STUDENT SHORT ANIMATION - NEW TALENTS: ANIMATION (Presented by: Estonian Academy of Arts)
"Sewing Love" (Japan, 2023). Director: Xu Yuan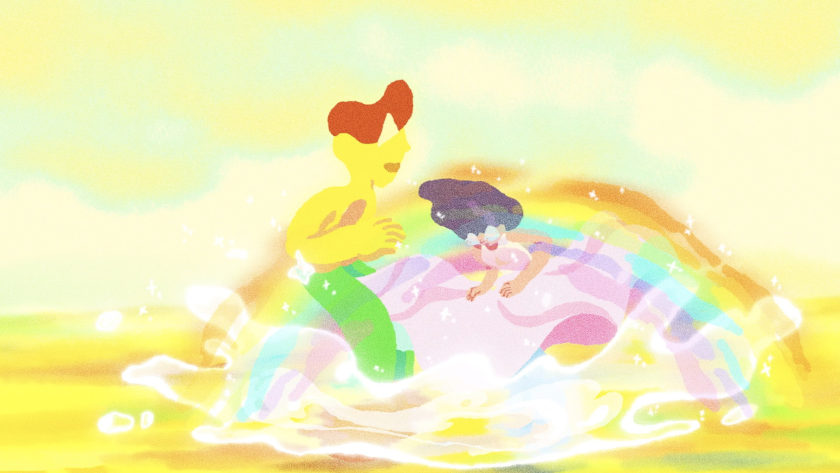 Sewing Love
Jury Commentary: "Powerful, bold, dynamic parable about love relationships, told without compromises through beautifully vivid & colorful animation."
NEW TALENTS: ANIMATION JURY MENTION
"Opening Night" (Poland, 2023). Directors: Sara Szymańska
Jury Commentary: "A melancholic break up story that isn't afraid to use dialogue and keeps us in the moment through hypnotizing editing."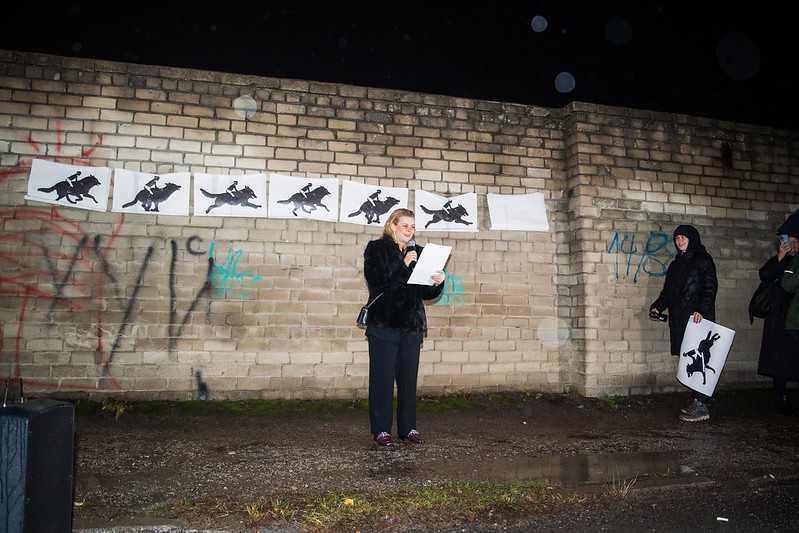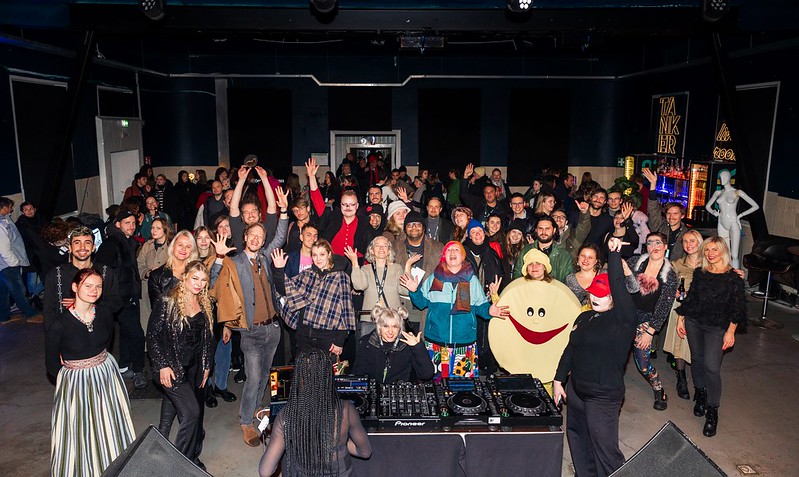 PÖFF Shorts  Award ceremony 2023 (photos: Henri-Kristian Kirsip)
PÖFF Shorts runs from 7-15 November in Tallinn, Estonia.
SIGN UP: Want to read more free articles like this? Sign up for Our Newsletter
Read More About: