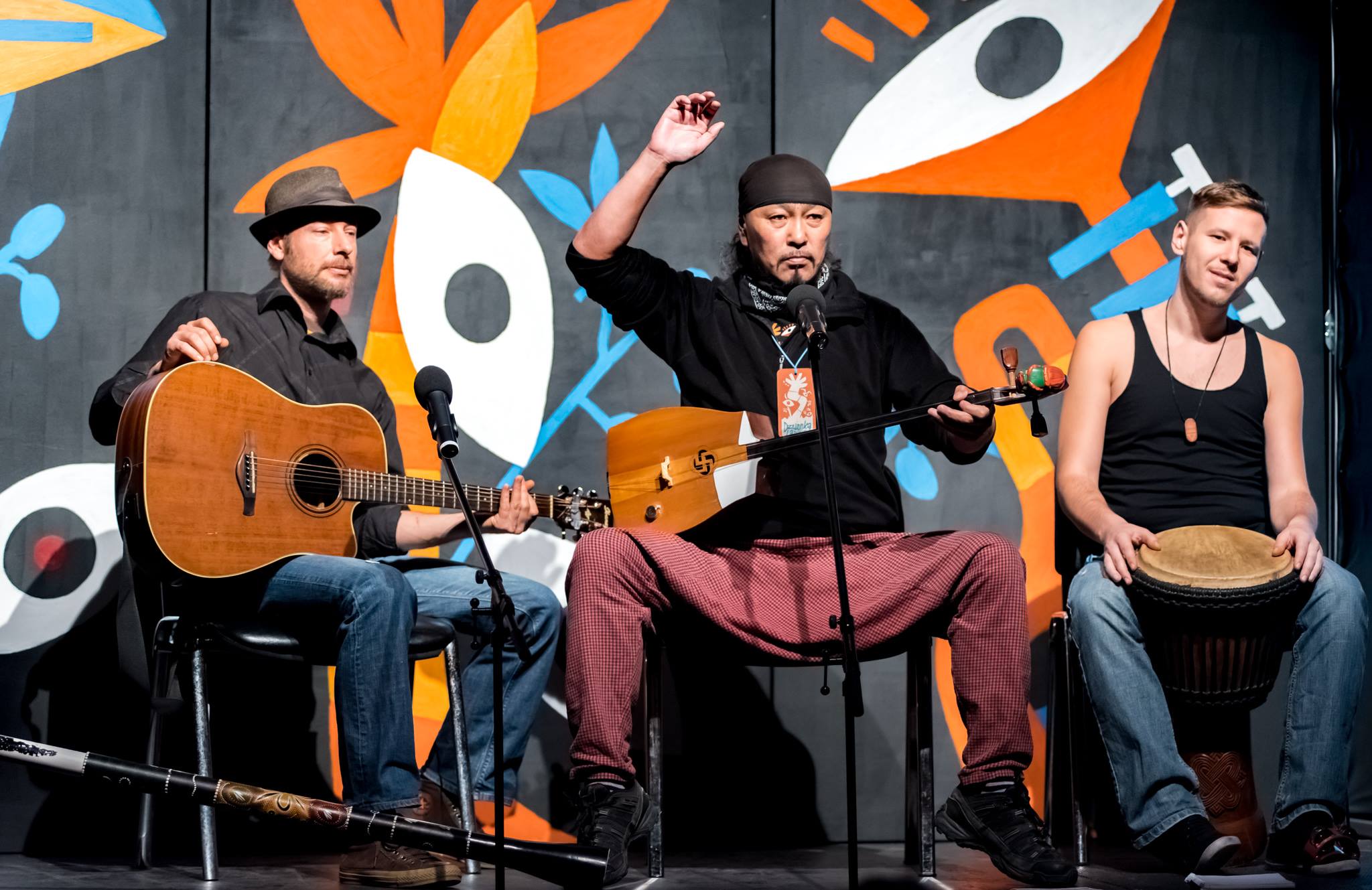 Zippy Frames contributor Kropka shares his impressions from the 2018 Hungarian festival.
Located in Buadörs, a city south-west of Budapest, Primanima started as an international festival strongly focused on the students' first animated films. After 4 years, Primanima created the BABtér (Budaörs Animation Base and Creative Space) which houses its main offices, and is one of the main places for their activities. Together with the cultural center Budaörs Mór Jókai, it is also the festival location. When I came, I found a city with many buildings under construction – a sign that the city is going through transformation. I arrived on a Wednesday rainy morning. In the afternoon, I got a message from the organization team to pop up in BABtér and socialize a bit, while I was waiting to check in the guesthouse. One of the first persons I met was Tamás Patrovits, co-founder and creative director of Primanima. A man of middle height, with a warm face and a kind smile. Tamás was that person: all through the festival, he would always take some time to say hello, chat for a while and make sure that all guests in the festival were fine.
Ignition!
The festival's first screening started with a little delay, but with the screening room full of enthusiastic people looking forward to devouring animated films. The first competition program surprised me with its great film selection, well made and cleverly structured. My personal highlights: Honk by Triet Lee, Rules of Play by Merlin Flügel, Saving Pooh by Julia Trachtenberg and Mud by Alicja Błaszczyńska.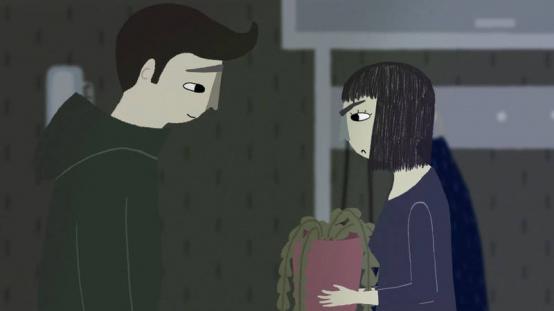 Mud, Alicia Błaszczyńska
However, the whole first program was a collection of strong films that the audience enjoyed. In the evening, with a short and illustrative opening ceremony, we could appreciate the hard job and tenacity behind Primanima's past 7 years. After that, we were left in the hands of the band Zuboly, whose concert was an unexpected experience. These very eclectic musicians were making something more than music; they were creating a show with very unique sounds mixed with famous songs. They really got people dancing – even though the room was not the best dance floor. Jury member Tomek Ducki and I discretely danced in our places. The Zuboly band closed the first day on a high point. Primanima was starting!
Next day with no hangover!
- Rules, education and information
On Thursday morning CEE members made a point to students and professionals on what is going on with animation production in the CEE region. With different visions but with the same goals, I could see a real commitment from part of the panelists to improve and create a solid basis for future generations to build upon in the field of animation production. The idea of creating a "brand" of all Central European Countries to project an image of strength and unity by Juraj Krasnohorsky,,together with ethic and practical reflections of Jožko Rutar, made the meeting balanced and clear about what the group is looking for: a development which will lead to an animated industry with equal benefits for all its members. Something like a European Union of animation. The concept that the panelists dealt with, i.e. to put together marketing with social commitment, is more and more realistic in these times and it gives me hope for the future of animation. Sometimes we forget that one part of animation is business: so we have to seduce public and private institutions to invest in Animation, but without selling its soul to the evil. Matija Sturm focused on something that not many people talk about: the merchandising of TV-series and animated films. This is a serious topic to be debated more extensively. Think about it: Disney makes more money with its merchandising than with its movies! If CEE starts to think about creating merchandising for independent animated series and films, please write me, I have a couple ideas! CEE members all agreed to also involve politicians if this is necessary to change the systems and rules for subventions and to create a common, easier and simpler frame for all countries involved.
Always bring your own small studio with you.
Probably the most of you know or may have heard about Tomek Ducki. Tall, fit and well mannered guy that is also a celebrated visual designer and animator. Well that doesn't matter, the surest thing is you have seen some of his posters in the most prestigious festivals in Europe. In a full room, Tomek gave a master speech about the creative process of his works but also a lot of practical advice on how to create quality work in a short time and/or with a low budget. He explains the necessity to establish some rules for each work. That helps you not to end up with a project which dissolves in too many ideas. Moreover, Tomek focused on the importance of context in each project, of searching for references, exploring materials and techniques to expand creativity and have happy clients. With an even fuller room, we enjoyed the films and designs by this Hungarian-Polish-Cosmopolitan creator.
2 for 2
In my humble opinion, the second screening was the weakest in selection and structure. But, just after Bloeistraat 11, the program turned into a surprise with 3 good titles: Syrens by Tudisco Julie, Las del diente by Ana Pérez López, and Two for two by Jelena Oroz. As the reader can see, I mentioned only films made by women. In fact, in Primanima's 7th edition competition around 80 percent of the films were made by women. All those films talked about "women issues" from their perspective, with different approaches that have left me with a good flavor in my soul. And talking about souls... I don't know whose idea was it, but having a band playing music so relaxing and energetic as Mongolian music was great, because it drove my spirit to calm, before the rest of the screenings. Sometimes, when watching many screenings, feelings and emotions can be a little contaminated, so the idea of relaxing just before diving into the following animated program is a brilliant idea. I am sure that I was not the only one in the screening room, who felt grateful for that unusual break.
Soulmates
From the third program, I would like to point out Sowing – a puppet film made by Maryna Miliushchanka. Its story is simple, but it is built of symbols that tell about the loss of innocence and the guilt that it can cause. On top of that, it shows good character, sets and animation design. Egg by Martina Scarpelli is a visual and sound trip on the hard topic of anorexia. It reflects on the reasons, the consequences and the inner life of possibly all those that suffer this condition. To let the body grow by Andrea Gudiño is an animated documentary in which the Mexican director analyzes established sexual roles. With some interviews to people that talk about their different sexual orientations and with simple but effective techniques, the film manages to focus on what is still a taboo topic in most societies of the XXI century. Even in the most civilized.
Animation, Soros and random government.
As always, I made my personal research about the volunteers' perspective on animation. Most of them were animation students or had the intention to study animation. They wished they were more involved in politics, as they would like to change the random government -in their words- they currently have. They were happy to be part of the festival. I got some points of view from them about the animation industry in Hungary and also some advice about Hungarian animation that you can watch only on the Internet because of its subversive content. They also tried to teach me their language, without much success. The fourth program. Love me, fear me by Veronica Solomon is a story about identification, and the dances that we have to perform to catch the others' attention, always looking for their acceptance. I linked this film to the relationships in couples but it can also work for our general interaction patterns with all the people around us. A Demostration of Brilliance in Four Acts by Morten Tsinakov and Lucija Mrzljak is a film that with time will become a cult animated film. It is not only well made and well animated, but it also has a great sound design, it is at the same time a funny,tense and cryptic film. ADBFA creates a conversation between the film itself, the audience and the contemporary animators, who are visually quoted.
I have problems by Zsuzsanna Debreczeni is a film that reveals the frustration, the toxic oppression to make everything perfectly and to be the best. Crazy and depressive, this film managed to catch my attention, because it was easy to empathize with its animated main character (which in the end jumps out of the animated world into the physical reality). When the film was over, I wished the main character could have a better life in the future.
Ruben Brandt and the sold out!
I cannot write about this movie because it was so very successful that many people had to watch the movie standing because there was not any more space in the screening room. I had to stay outside, but I was happy to see an independent animated film having such a success.
Primanima 2018
The fifth program contained the worst film in the competition and the greatest one. The fall of Rome by Balázs Turai, is an animated film of wasted 23 minutes and 24 seconds. When I was watching it, I did not know that some people from the splendid TV series Candide, were behind of it. TFR is an extremely hysteric short film and, although I could catch some political issues with my short intelligence, I got drowned in their forced jokes, excessive turning points, annoying visuals and many clichés. I found it a capricious film that wants to say too much but in the end it cannot make a point. The best film of all the competition, in my debatable opinion, was A blink of an eye by Kiana Naghshineh. This film shook me as an inner tsunami. It is visually powerful, it lets the images tell the story, just some words from a bitter song plunged into my ears. I did not know when but suddenly I discovered tears in my eyes. The use of the aggressor's perspective in the starting scene is terrifyingly shocking. The fight of the characters becomes a ritual dance to survive. The people in the buildings are passive witnesses that turn into accomplices. Hypnotic, direct, impressive, refined. In these times when women still fight strongly for their rights, their bodies and their freedom to live without fear, A Blink of an Eye is a necessary contemporary portrait. Without doubt a masterpiece. 
The last film of the competition and winner of the grand prix Take me please by Hegyi Olivér is a fresh story that smells of truth. Funny, crazy, sad, at times deconstructive, it achieved the most spontaneous laughs from the audience. Unfortunately, it just made me feel entertained, nothing emotionally new. Both last films show us how creativity can help us to heal. They provide another evidence that animation can be a useful emotional filter to leave behind all bad experiences from the past. They are two clear examples of animated art as personal catharsis. In his final speech the delegate of the local government Csaba Vágó highlighted the great success of this 7th edition of the festival, but he also pointed out that Primanima started a change in the city already 4 years ago. Since then, people arrive every year from Budapest, the near villages, also from abroad to live the experience of a unique cultural event in Buadörs. I left the city with the feeling that Primanima is and will be an essential part of the Buadörs transformation. I hope to be back one day and see it.
Kropka is a Zippy Frames contributor and director of ReAnima Festival (Bergen, Norway).