BIAF ReAnima Festival Winners 2020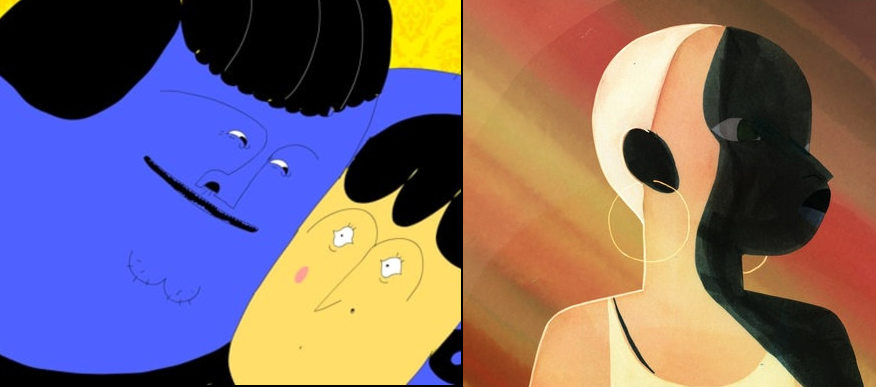 Student Winner: Night Session, Petre Tomadze 
The first prize for its skillful combination of contrasts: a charming and colorful visual side with a brutal and moving story
Professional winner: Genius Loci, Adrien Merigeau
For its magnificent visual storytelling and mastery in showing different human emotions and situations in a metaphoric way.
Special mentions professional film:
Schast'e/Happiness :Based on a story by Alexander Neverov, Happiness is a film that feels like a bad dream. You will fall in a dark tunnel of colors and follow a bald man that somehow is stuck in between nowhere and dreamland.  The animation technique reminds of old avantgarde cubist paintings that are brought to life: it feels so mesmerizing it will captivate every eye.
Kohannia / Deep Love by Mykyta Lyskov: For showing, with an unusual visual style, the portrait of modern Ukraine and its problematic issues in a humorous way.
Experimental winner: Marbles, Natalia Spychala
For its experimental and abstract view on the monotony of everyday life. 
Documentary winner: Just a Guy, Shoko Hara
This film is an absurd love story that will question your inner beliefs about love and friendship. Three women tell us about their crush on a Guy who is in jail for rape and murdering many women. I questioned myself a lot while watching this film: "why?" "Why would someone do that?" It's even harder if you recognize that this guy was nice and lovely in his letters to these women. 
Beside this topic, that made this film a winner, its animation technique is incredibly unique.The transformative smear claymation, the combination of 2D, the life action snippets, the color palette and the sounds, everything fits perfectly in this strange environment of heavy metal, love & cruelty.

Special mention documentary: All Her Dying Lovers , Anna Benner & Eluned Zoe Aiano 
A special mention for its subtle metaphors and its interesting story about one of the tragic legends of World War II.
Music video winner: Very Noise, Meat Dept.
First prize for the appropriate level and good mix of the absurd with unexpected twists, a good story, well-built characters and excellent music. We love it.
Best Norwegian Animation: Pandiculation, Konrad Hjemli, Jakob Eiring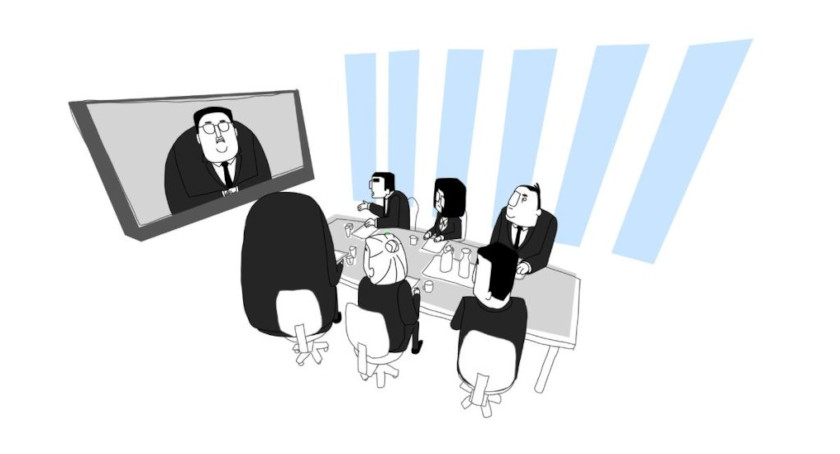 Everyone knows how it feels to be stuck in a meeting. Meetings can be long, boring & unsatisfying. Your body needs oxygen and your muscles want to move, but you're forced to sit and listen. The filmmakers Konrad Hjemli & Jakob Eiring brought this feeling to such a realistic level, it made my body wanna stretch! The dialogues and timings are perfect and the end is so satisfying and funny that everyone needs to see Pandiculation (The act of stretching oneself).
Best Scandinavian Animation Film: Hijack139, Joachim Berg, Sondre Johre 
What do you need to tell a funny story? A plane, a gun and a terrorist? Normally, this combination is known for thrillers or crime movies, but in this animated comedy the terrorist will be told differently. As in the true story on which the film is based, we jump onto a plane in the sky in 1985. A rhyming poet tells us the tale of a lonely man. The rhymes of the storyteller are fluent and funny. Combined with the quirky 3D animation, filled with exaggerations and crazy shapes, it made my comedy heart beat faster because of the laughter. 
The Human Rights, ReAnima Kids and the Online awards will be announced Monday 16 November. ReAnima 2021 is coming next November with a special focus on Japanese animation.
Read More About: