Selected Films: Fest Anča 2019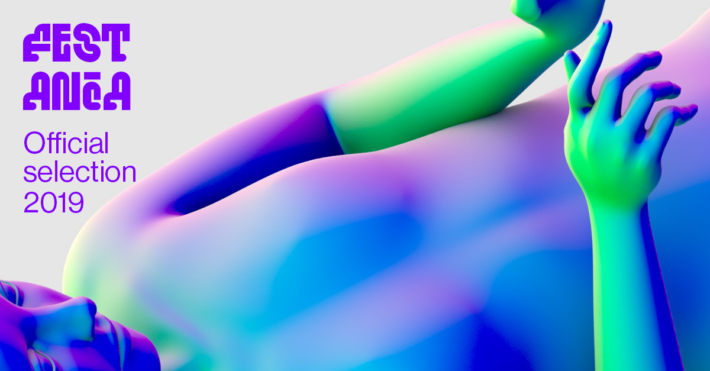 More than 1200 short animated films and music videos from all over the world were submitted for the competition this year. The official selection includes 11 screening sections, 4 of them are competitive categories.
This year, the festival will screen a remarkably high number of new Slovak animation. For the first time, Fest Anča has decided to screen not only the Competition of Slovak Films, but also a non-competitive Slovak Panorama, showcasing contemporary local animation in all its forms.
Here's the complete listing of films selected for the 12th Fest Anča programme:
 Films competing for Anča Award + Anča Student Award
Bloeistraat 11     Nienke Deutz
III, Marta Pajek
Don't Know What, Thomas Renoldner
Sweet Sweat (s), Jung Hyun Kim
Solar Walk, Réka Bucsi
Days off (s), Filip Blažek
Cat Days, Jon Frickey
Dancing Frog, KIM Jin-man
For life, Roberto CATANI
Fest, Nikita Diakur
Mr. Mare, Luca Tóth
The Hunt, Mateusz Jarmulski
The Fall, Boris Labbé
Sounds Good (s), Sander Joon
Wicked Girl, Ayce Kartal
Our House (s), Fábián Balogh
Parsley girl, Youngmee Roh
The Other (s), Marta Magnuska
Under the Rib Cage, Bruno Tondeur
Cold Pudding Settles Love, Urszula Palusińska
Still Lives, Elli Vuorinen
Hide N Seek, Barbora Halířová
Acid rain, Tomek Popakul
Slug Life, Sophie Koko Gate
Julia (s), Julian Gallese
300 g/m2 (s), Kamila Kučíková
My Little Goat (s), Tomoki Misato

(s) = student film

Acid Rain
 Video Clips competing for Anča Music Video Award
Vacationer: Magnetism, Raman Djafari
Pike tail, Anna Kislova
Corps – À corps, Yoann Stehr
Sigrid: Focus, Moth Studio
Mind Invaders, Frederic Siegel
Fjaak: I Could Never Live Without You by my Side, Raman Djafari
Kittone!, Sivan Kidron
Lasagne Rhythm     Antony Barkworth-Knight
A man in the internet, Anastasia Vorobeva
Four Years Time, Milo Lu
Aphotic Zone, Soyun Park
Reach the Sky, Daniel Sterlin-Altman
Ruunpe, Boris Labbé
A.B.O.P., Katarzyna Kijek
Cadaver Synod, Peter Serruys / Mr. Eightyone
Flush It Out (Official Music Video for Likvid & Dan Riley), Marian Vredík a Jana Vredík Hirnerová
Me , Ekaterina Zhuzhleva
Nauru, Petra Stipetic and Maren Wiese
Glass Onion, Alasdair + Jock
Cranberry Pearls, Harriet Titlow
40 Point – Vels Trio (feat. Shabaka Hutchings), Steph Hope
Simple Song, Matthew Robins
Her Name's On My Cock, Mykyta Lyskov
Odds and Evens, Michał Czyż
Housing-Estate Dream, Katarína Krajčiová
Fairytale, Jakov Burov (Ivanusa)
But one bird sang not, Pierre Hébert
Films competing for Anča Kids' Award
Kuap, Nils Hedinger
Sloth, Julia Ocker
Quiet Willow, Shiyii Xiong
The Man with the Birds, Quentin Marcault
Avalanche, Veronika Kocourková
Flipped , Hend Esmat and Lamiaa Diab
The Kite, Martin Smatana
Last Day of Autumn, Marjolaine Perreten
Films competing for Anča Slovak Award
300 g/m2, Kamila Kučíkova
Fifi Fatale, Mária Kralovič
I am not Playing Anymore, Matej Babic
A date, Michaela Mihalyi
Poetika Anima, Kriss Sagan
Avalanche, Veronika Kocourková
Flush It Out (Official Music Video for Likvid & Dan Riley), Marian Vredík a Jana Vredík Hirnerová
The Kite, Martin Smatana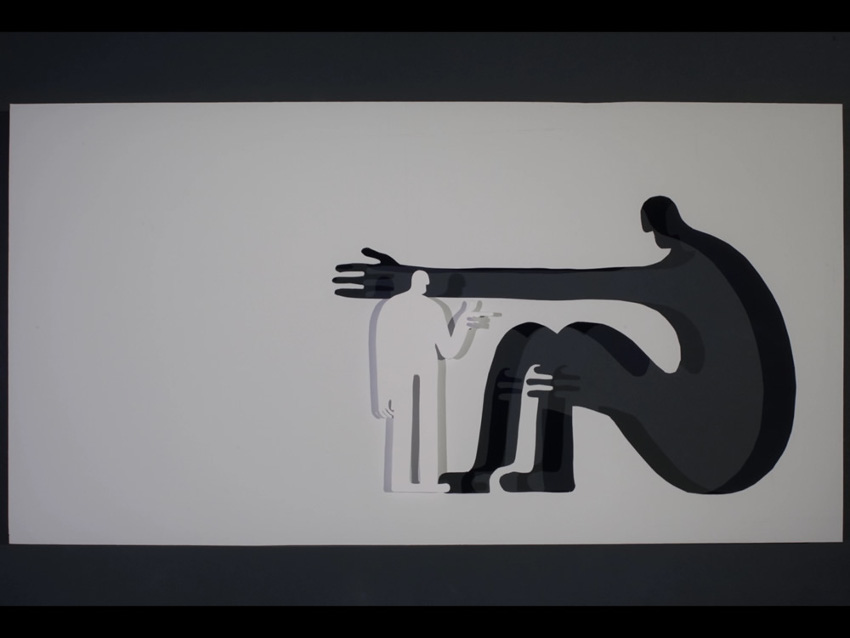 300/gm2
 World Panorama
Imbued Life, Ivana Bosnjak, Thomas Johnson
Circuit, Delia Hess
Rain, Piotr Milczarek
Flood, Malte Stein
Spines, Elisa Morais, María Álvarez
The deep end, Elise Augarten
Applesauce, Alexander Gratzer
Li.Le, Natia Nikolashvili
Do It Again, Hsin Hsuan Yeh
Broken Things, Panni Gyulai
The Flood Is Coming, Gabriel Böhmer
Life24, Kristjan Holm
Good Intentions, Anna Mantzaris
Ooffee, Alexandros Vounatsos
Sweet Night, Lia Bertels
Where I was born, Jungmin Cha
Mitya's Love, Svetlana Filippova
Medium Rare, Luca Cioci
Intermission Expedition, Wiep Teeuwisse
The calves, Bela Bulgakova
Comfort , Weronika Banasinska
Grandpa, Zozo Jhen, Tena Galovic, Marine Varguy, Yen-Chen Liu, Ellis Kayin Chan
Butterboo, Emilie Pigeard
CEVA, Paul Muresan
Monster, Laura Pop
Deep Love, Nikita Liskov
Big, Anastasiia Belousova
The Death Vendor, Jeon Jinkyu
Adorable, Cheng-Hsu Chung
Floreana, Lou Morton
Lola the living potato, Leonid Shmelkov
 Slovak Panorama
Housing-Estate Dream, Katarína Krajčiová
Bearserker, Bálint Alló
PANTOPOS, Eni Brandner
Bored on Retirement, Szilard Kardiak
Žabí rauš – Do lesov     Slavo Turanec
Save your files, Jakub Bondor
Machine, Slavo Turanec
Persona Grata, Daniela Krajčová
Born Free, Norbert Neuschl

World Panorama for Kids
On the same wavelength, Radoslava Lacková
Giraffe, Julia Ocker
Cloudy, Zuzana Čupova/ Fillip Diviak
Koyaa – Slippery Soap, Kolja Saksida
Ray's Great Escape, Jie Weng
Fire, Veronika Kocourková
Bobo,Andrej Rehak
Cat Lake City, Antje Heyn
The Witch, Anna Němečková
First Step, Petra Kožar
Anglerfish, Julia Ocker
Saturday's Apartment, JEON Seungbae
Sing Along, David Súkup
R.I.S.E Pathfinder, Chloe Dumoulin, Clementine Dudreuilh,
Alexandre Fruitet, Megane Nousse, Gabriel Sepulchre.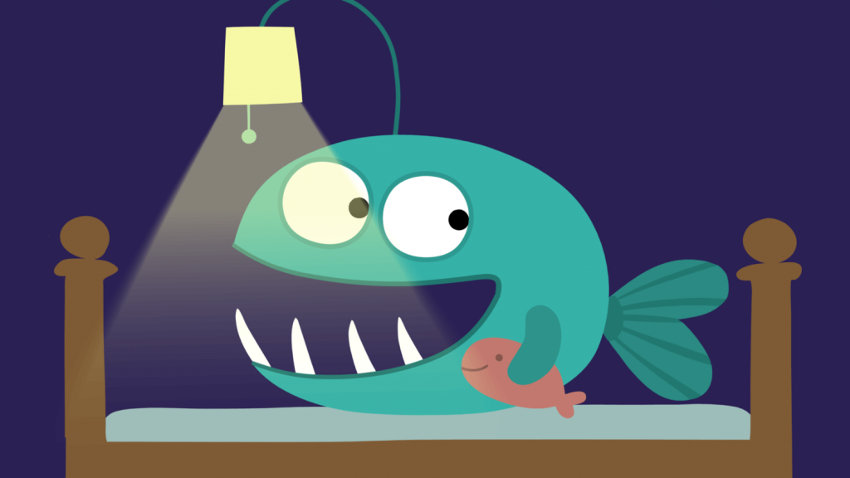 Anglerfish

 
Contemporary Abstract and Non-narrative Animation
The Dawn of Ape , Mirai Mizue
Matter and Motion, Max Hattler
Windshriek, Frédéric Doazan
Sun Zoom Spark,Gina Kamentsky
Orbit, Tess Martin
Nada, Tara Dougans
Half Asleep, Caibei Cai
Paper Trail, Jake Fried
Suggestion of least resistance, Michelle & Uri Kranot
Edge, Steven Subotnick
Erebeta, Francois Vogel
Artist and Friend, Daniel Wesseik
Selfshe, Kamila Müllerová
Tetarape, Boris Labbé

Anča in Wonderland
Catus Pocus, Merry Wijaya and Yujin Sick
A Cup of Tea in the Rainy Weather, Petre Tomadze
Sky City, Zhongsu
6:1, Sergei Ryabov
Boilermaker, Risto Kütt
29, Aleksandra Brozyna
Mouth(S), Mathieu Girard
Bird Breakfast, Owen Roberts
After, Matouš Valchář
Top 5 Animation Containers, Ben Wheele
Bulba, Olga Kalagate
.MP4, François Grumelin-Sohn
Opening Night, Margaret Bialis
St. Constantine and Methodius – Anime Opening ( E P I C ), Lucia Gazdíková
Journey to the Magic Waterfall     Bogna Kowalczyk
Whispering Onion, Akari Hiraoka
Dacha, Aliens, Cucumbers, Ekaterina Mikheeva
Symbiosis, Paul Raillard
Hideouser and Hideouser, Aria Covamonas
The Last Coffee on Earth, Oktawian Jurczykowski
Love of Mud, Petra Stipetic
The Last Man on Earth Sat Alone in a Room, Junyi Xiao
Night session, Petre Tomadze
Shy & Ketchup, Teresa Romo
Bored on Retirement, Szilard Kardiak
Story, Antonio Iandolo

Anča in Mordor
Only one dream money in the world, Mikio Saito
Fallen, Klaus Schuster
Do Corpses Dream of Electric Roses, Darko Vukic
Beetroot ,Marijan Loncar Bondo
Supersad(opus)_01, Faiyaz Jafri
Re:print 12.     Davorin Marc
Buffer Zone Blues, Franz Milec
Machine Gun Mama , Justine Klaiber and Marwan Abdalla Eissa
Robot show, Saeed Amin Javaheri
Tailor Of Destinies, Tode Risto Blazevski
Euphorbia, Jessica Wheeler
An old man with green tea leaf hands     Mikio Saito
Babalon Temple, Mauri Lehtonen
Awkward Silence, Gašper Kunšič
Pattern Cognition, Thorsten Fleisch
Four Riders, Dominik Turan

 
Extremely Short Section of Extremely Short Films
Out of Touch, Arash Akhgari
Business Meeting, Guy Charnaux
Consequences, Rajesh RS
Desert Boy, Adrian Grgurev
Clonilly, Izabella Retkowska
Congratulations!, Lidia Lidia
The Freak, Grant Kolton
Reviver, Shalev Ben Elya & Renen Adar
Three Messages From the Mind of a Believer of Nothing     Lee and Eliška Oz
Cybercrime, Yu Feng
4AM, Diana Jordan
The Choice , Sepehr Shokri
Date Night, Zhaoyi Liu
What Remains, Catherine Kennedy
Unknown, Saeed Amin Javaheri
Dolphin, Saeed Amin Javaheri
Replication, Saeed Amin Javaheri
Space, Saeed Amin Javaheri
Endless experience, Anastasia Vorobeva
Dream Drum Dream, Ileana Andrea Gomez Gavinoser
Transformation, A Story By Kelly Gavinoser, Ileana Andrea Gomez Gavinoser
Black hole, Rutger van de Wiel
The Rise Of Polaris, Vladimira Milanova
Ride, Richard O'Connor
Wolves at Night, Fernanda Resende Serradourada
Safe space, Ekaterina Zhuzhleva
No Peace in the Studio,Žoel Kastelic
A Magical Evening, Arseni Okruashvili
Jim Zipper, Alexandre Roy
Grey Studio, Çağıl Harmandar
Boom & Bust (Vicious Cycles #1)     Wobbe F. Koning
Spawn (Vicious Cycles #2)     Wobbe F. Koning
An Address to a President, Nэno Bэlchэv
Monsters Walking, Diego Porral Soldevilla
Moon, Miriama Trnavská
The Postcard, Device
Backwards, Amigo Total
Things You Can Do With Extendable Arms     Luca Paulli
Antic Mirage, Emma Van den Bergh
Circus, Pavel Endrle & Martin Hahn
Master painter Bah Bizon, Uli Seis
Best friends, Odinokov Andrei
Medium Rare, Juan Martín González
Hair Wars, Bui Luu Quynh Nguyen
Procrastination, Nata Metlukh
The Old Snake Fell Asleep On The Grass, Dominica Harrison
Ciciri, Boris Labbé
Hallucinations, Stognieva Alina
Voracious, Lucas Ansart, Miriam Lazrak, Arthur Sevestre, Chloé Forestier, Julie Paturange, Loïck Piton
High Noon, Lucie Andouche, Thomas Appleman, Luc Armanet, Ambre Decruyenaere, Cécile Despretz, Camille Sallan
Give me a french fessée, Lucas Ansart, Camille Sallan, Laura Passalacqua, Loïck Piton
Delta, Salomé Rouaud-nicod, Noémie Bevierre, Elodie Ferrer, Clothilde Hiron, Lou Maurice De Reparaz, Clarisse Ye
Délice     Etienne Faivre, Louis-alexandre Lucotte, Manu Mohnblatt, Marie Deboissy
Cold Warmness     Helena Friedmannová
Love Bomb, Łukasz Pallado
Tobias Tatu, Júnia Consani
BORK, Martin Berta
Machine Gun Mama, Justine Klaiber and Marwan Abdalla Eissa
Fernand Léger. Beauty is Everywhere, Fong Nicolas

Fest Anča' festival takes place 27 June to 30 July 2019 in Žilina, Slovakia, and is financially supported with public funds from the Slovak Audiovisual Fund..Limited early bird festival passes are still available on website.
SIGN UP: Want to read more free articles like this? Sign up for Our Newsletter
Read More About: