'Steakhouse', 'Love, Dad' Compete at Locarno Festival 2021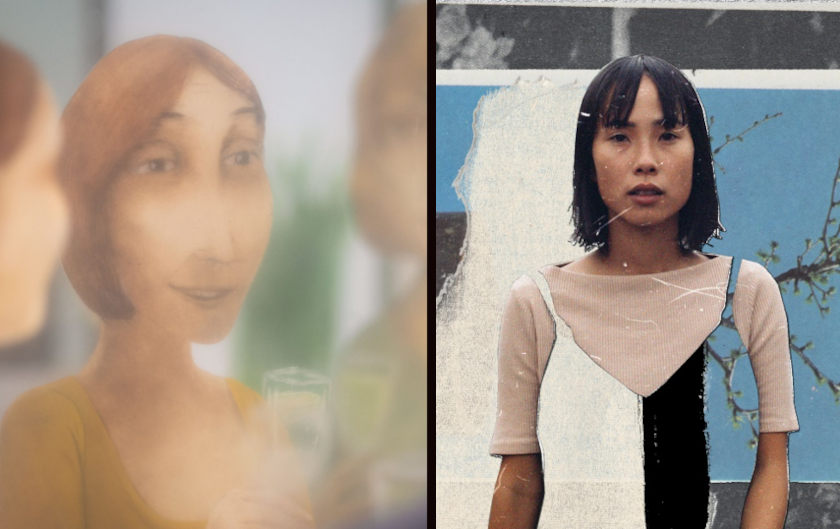 4+1 animation shorts compete at the Pardi di Domani section of the 74th Locarno Film Festival -having their world premiere there.
The animated documentary "Love, Dad" by FAMU Prague graduate Diana Cam Van Nguyen  (The Little One, Apart) is produced by 13ka  / FAMU,  Czech Republic, nutprodukcia Slovakia). The film takes its director back to her childhood days, when her father used to send her affectionate letters from prison. Through the letters, she remembers the mutual closeness, which, however, came to an end when her father left for another family. Diana uses the film to respond to her father.
The film's trailer:
The film combines live-action with rotoscoping, 2Dd cut-out animation.
For Love, Dad I chose paper collage, because the central theme of the film isv etters. From the beginning, I wanted to work with real letters from my dad and thus maintain authenticity. These are my own experiences, and I am more confident when working with a story like this. When making films, it's important for me to be authentic, so it came naturally to me to be influenced by stories and people around me -  Diana Cam Van Nguyen
Slovenian animation director Špela Čadež (Boles, Nighthawk) features in the same programme with 'Steakhouse', a co-production between Finta Studio (Slovenia), Fabian & Fred (Germany) and MIYU (France).
The steak has been marinating for a few days now. The pan is heated. Franc's stomach is rumbling. But Liza's co-workers surprise her with a birthday party. Will she be home on time?- Film Synopsis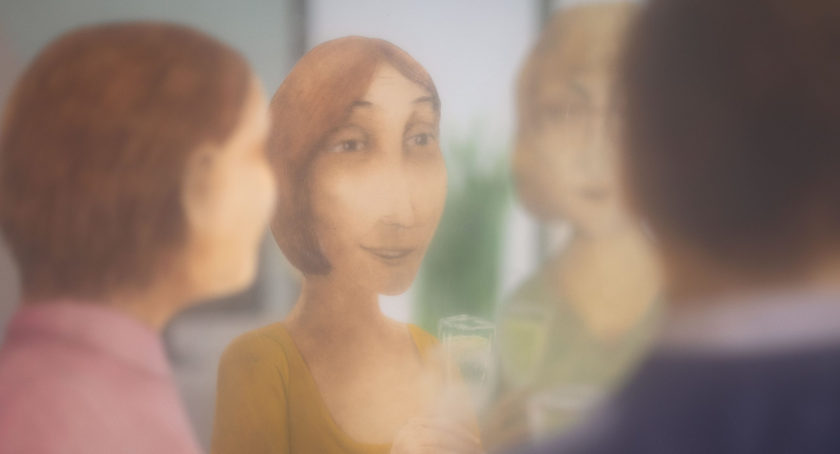 The 9-minute film is an analogue, multiplane cut-out.  
Watch the trailer


Night (Layl) by Ahmad Saleh (prod. ses-Studio, Fabian&Fred, Germany, Qatar, Jordan, Palestine)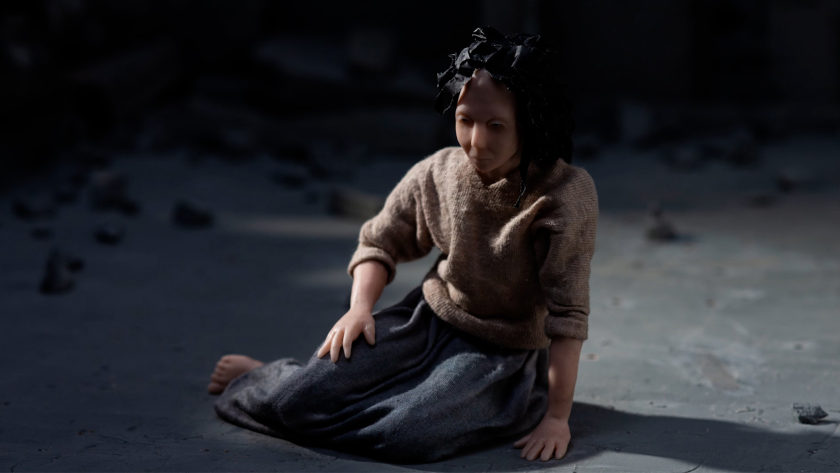 Night has to trick the mother of the missing child into sleeping to save her soul - Film Synopsis
German 3D artist Nicolas Gebbe competes with "The Sunset Special", an experimental short film, itself part of a multimedia project
The project deals with the effects of reality distorting imagery and narrative spread by social media and advertisement through new technologies. It examines their connection to nostalgia, desires, and wanderlust and deconstructs the perfectly customized, digital products: The idea of the unique trip, the perfect partner, the ideal life -Nicolas Gebbe
In the National Competition, we find "Mr. Pete and the Iron Horse" by Kilian Vilim (Ooze).
The diligent soldier Mr. Pete does everything to meet the high standards of his baroness. To satisfy her insatiable lust for speed, he shovels madly on her new iron horse's voyage - Film Synopsis
The 74th Locarno Film Festival takes place 4-14 August 2021.
SIGN UP: Want to read more free articles like this? Sign up for Our Newsletter
Read More About: