CRAFT International Animation Festival 2023: Selection Results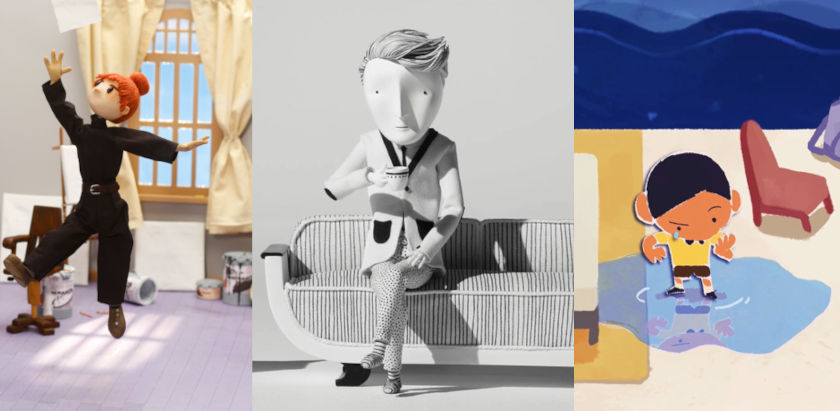 The 4th CRAFT International Animation Festival in Indonesia (23-28 October 2023) presents its official selection of 46 animated films  (18 students and 34 professionals) in the International Competition and 11 films in the Shorts For Kids Competition. 
CRAFT Animation Festival takes place in Malang, West Indonesia - the only festival in all of Asia focusing on a classic, physical approach to the art of animated films; stop-motion, traditional, craftsmanship scenography and puppets, charcoal drawings, materialistic cut-outs, skillful use of paint or sand.
Its Digital World panorama expands on the digital methods of animating (17 films), while digital animated films can also be found in the non-competitive South-Eastern Asia For Kids programme.
The Sea Competition of the festival, the one dedicated to animated films from Southern Asia, features 12 animated shorts (6 student and 6 professional films).
Discover the full lineup:
Selection team: Chonie Prysilia, Piotr Kardas, Hizkia Subiyantoro
INTERNATIONAL COMPETITION
Stop-motion & traditional techniques in animation (not fully 2D/3D digital) 46 films (12 student films & 34 professional films)
A MOST EXQUISITE MAN (Estonia 2021, 14:46), Director: Jonas Taul
ALL IS LOST / org. Todo está perdido (Spain 2022, 07:05), Directors: Carla Pereira, Juanfran Jacinto
ANA MORPHOSE (Portugal 2023, 09:47), Director: Joao Rodrigues
BLOOMING BRAIN / org. Kwitnący mózg (Poland 2022, 10:02), Director: Edyta Adamczak
BOX CUTTERS (France, Netherlands, South Africa 2023, 08:24), Director: Naomi Van Niekerk
CORNUCOPIA (Austria, Bulgaria 2022, 07:49), Directors: Ani Antonova, Dimiter Ovtcharov
CRAB / org. Krab (Poland, France 2022, 08:42), Director: Piotr Chmielewski
CURIOSA (United Kingdom 2022, 09:30), Director: Tessa Moult-Milewska, National Film and Television School
DAVEY'S LULLABY (United States 2022, 09:29), Director: Adam Deyoe
DEADLINE (Israel 2023, 12:49), Director: Idan Gilboa
DOT (Iran 2022, 08:12), Director: Mohammad Zare
EYEBALL / org. MEDAMA (Japan 2021, 08:39), Director: Anna Yamamoto
FROM OUR SIDE / org. In quanto a noi (Italy 2022, 05:04), Director: Simone Massi
GREYLANDS (Switzerland 2023, 11:36), Directors: Charlotte Waltert, Alvaro Schoeck
HALF EMPTY (Poland 2022, 04:52), Director: Katarzyna Orłowska, University of the Arts in Poznan (UAP)
HEXED (Spain 2021, 04:33), Directors: Louise Bongartz, D. Forest Gamble, Francisco Martins Fontes, BAU Design College of Barcelona
HIDDEN LIFE (Estonia 2022, 08:21), Directors: Kadi Sink, Silver Strazdins, Sigrit Villido, Estonian Academy of Arts
I WOULD BE A MUSICIAN / org. Byl bych muzikantem (Czech Republic 2023, 11:16), Director: Dita Stuchlíková
INNERMOST (China 2022, 15:00), Director: Maing Caochong
JOURNEY IN AMNESIA / org. Voyage en amnésie (Belgium 2021, 05:27), Director: Anouk Kilian-Debord, ENSAV La Cambre
KRAFT PAPER / org. Jõupaber (Estonia 2021, 04:00), Director Ida Lepparu, Estonian Academy of Arts
KUUMBA UMBO / Birth of Form (Belgium, United States 2022, 06:39), Director Ekaterina Ogorodnikova
LAST WORD (South Africa 2023, 10:00), Director: Diek Grobler
MAGNIFIED CITY (Japan 2022, 11:34), Director: Isaku Kaneko
NIGHT (Palestine, Germany, Jordan, Qatar 2021, 15:57), Director: Ahmad Saleh
PALOMAR GOES TO THE CITY / org. Palomar va in Città (Italy 2022, 05:30), Director: Mario Kreill
PIECE OF SOLITUDE (Iran 2021, 09:10), Director: Elaheh Ghomeishi, Tehran University of Art
PUPPET STORY / org. 인형이야기 (South Korea 2022, 14:30), Director: Park se hong
REST IN PIECE (Germany 2022, 09:35), Director: Antoine Antabi
SWALLOW FLYING TO THE SOUTH (United States 2022, 17:38), Director: Mochi Lin, Rhode Island School of Design
THE BOLT'S STORY / org. Dasten-e-Pich (Iran 2023, 12:57), Director: Mohammad Reza Alimorad
THE BUILDING AT 9 ETZELST. (Israel 2022, 08:52), Directors: Bar Vaknine, Tamar Sharvit, Bezalel Academy of Arts and Design
THE DOG'S LEASH / org. La bride (Belgium 2022, 03:48), Director: Nicolas Piret, ENSAV La Cambre
THE FAMILY PORTRAIT (Croatia, France, Serbia 2023, 14:35), Director: Lea Vidakovic
THE HOUR COAT (United States 2022, 12:40), Director: Amy Kravitz
THE OLD HAG AND THE CROW / org. La vieja y el cuervo (Mexico 2023, 05:55), Director: María Lucía Bayardo
THE PINK JACKET / org, Casaco Rosa (Portugal, France 2022, 08:20), Director: Mónica Santos
THE SAUSAGE RUN (Germany2021, 09:45), Director Thomas Stellmach
THE TIME KEEPING HOUSE / org. A Casa Para Guardar o Tempo (Portugal 2023, 12:06), Director: Joana Imaginário
THE WIND WHISTLES / org. Fischia il Vento (United Kingdom 2021, 15:15), Director: Alessandro Dordoni
THINK SOMETHING NICE (Switzerland, Belgium 2022, 06:02), Director: Claudius Gentinetta
TIL WE MEET AGAIN (Estonia 2022, 14:09), Director: Ülo Pikkov
TRACE / org. Sleda (Bulgaria 2022, 06:42), Director: Asparuh Petrov
TXOTXONGILOA (Spain 2022, 10:05), Director: Sonia Estévez
WATER LULLABY / org. Kołyska (Poland 2022, 03:39), Director: Piotr Kaźmierczak, Student/Home Made
WIND WHISPERER / org. Testigo del Viento (Ecuador, Germany 2022, 06:30), Director: Fernanda Caicedo, Bauhaus University Weimar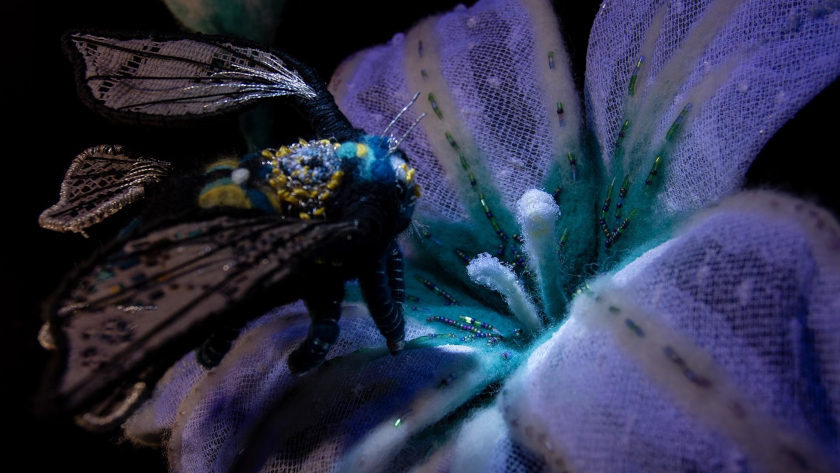 Wind Whisperer
No-Dialogues Shorts / Animated Movies for Kids
Stop-Motion & Traditional Techniques in Animation 11 films (8 professional & 3 student films) 
A POOR BLUE-FOOTED BOOBY GOES TO TOKYO (Japan 2021, 03:45), Directors: Haruna Ueno, Tomoko Taiga, Laputa Art Animation School
FLOWER (United States 2023, 02:04), Director: Carolyn Gair
KIDS IN WINTER (China 2022, 02:55), Director: Maing Caochong
LET'S MAKE PEACE- SNOWED IN (Iran 2022, 07:11), Director: Abdollah Alimorad
MOON MOLE (Portugal 2022, 02:28), Directors: 12th grade students., Laura Gonçalves (Guidance), Alexandra Ramires (Guidance), Leonor Pacheco (Guidance), Dimitri Mihajlovic (Guidance), Régio School
SWING (Spain 2022, 04:44), Director: Ignasi Tarruella
THE CHAMELEON (Netherlands 2022, 02:15), Director: Pim ter Braak
THE MAGIC VIOLET RABBIT (Japan 2023, 13:05), Director: Kotoko Nakamura
THE PAPER (Finland 2022, 04:47), Director: Katariina Haukka, Turku University of Applied Scienses
THE TURNIP (Estonia 2022, 07:12), Directors: Piret Sigus, Silja Saarepuu
WATER=LIFE (Iran 2021, 03:29), Director: Mohammad Zare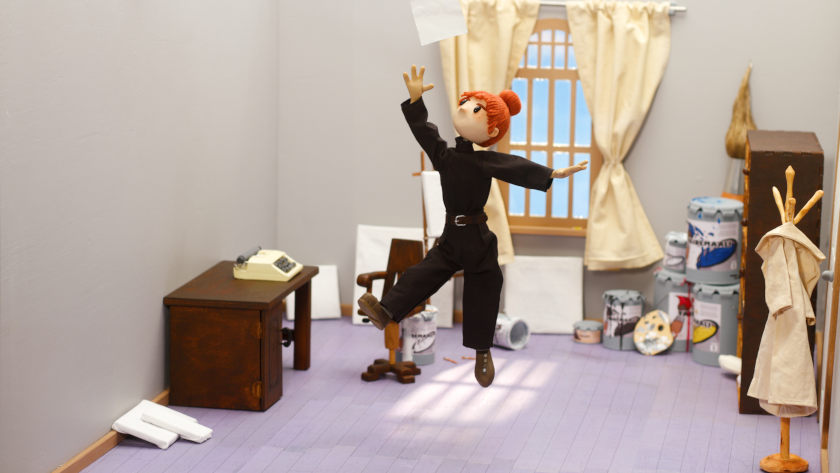 The Paper
South-East Asian Countries Competition
All techniques, 12 films (6 student & 6 professional films)
[ ] (Philippines 2022, 07:41), Director: Lliyah Mangawang, University of the Philippines
DYING TO DEFROST (Singapore 2022, 03:53), Director: Heather Ann Abeyasekera, Nanyang Technological University
LITTLE MISS DUNGJAI / org. ด.ญ.ดงใจ (Thailand 2021, 07:31), Directors: Pattama Homrod, Primp Surapakpinyo, Rangsit University
MY CLOUDED MIND (Indonesia 2021, 10:13), Director: Annisa Adjam
ON THE STREET / org. บนถนน เมอวนวาน (Thailand 2022, 06:00), Directors: Laliphat
Chaipornchalerm, Pornsawan Ingamornrat, Pornwadee Titapaisarnpon, King Mongkut's University of Technology Thonburi
OUTSIDE MY LITTLE WORLD (Indonesia 2023, 06:05), Director: Alifio Faras, Institut Seni Indonesia (Institute Of Art Indonesia)
SPLISH SPLASH / org. Cipak Cipuk (Indonesia 2021, 09:12), Director: Andra Fembriarto
TANKBOY (Singapore 2021, 06:41), Director: Novella, LASALLE College of the Arts
TRAFFIC LIGHT (Singapore 2021, 05:52), Director: Qing Sheng Ang
THE ARCHIPELAGO / org. NUSA ANTARA (Indonesia 2021, 07:08), Directors: Azalia Muchransyah, Firman Wijasmara
THE DALANG'S TALE (Malaysia 2021, 06:10), Director: Irwan Junaidy, Maizura Abas, 'Atiqah Mohd Abu Bakar
THE PILLAR OF STRENGTH (Malaysia 2022, 07:31), Director: Aie Ibrahim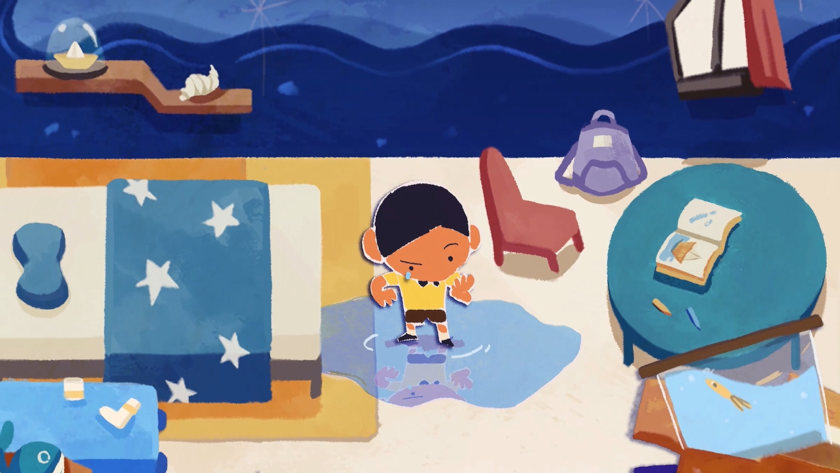 Tankboy
South-East Asian Programme for Kids
4 films (1 student & 3 professional films)

BIRD OF THE RED FOREST (Indonesia 2022, 06:23), Director: Kusmalida Puspaning Budi
DAUGHTER OF MOTHER NATURE (Cambodia 2020, 14:59), Directors: Laura MAM, Andrew MAM
FOOTPRINTS IN THE FOREST (Malaysia 2022, 18:00), Directors: Juhaidah Joemin, Sandra Khoo
SI WARIK THE MOVIE: THE LAST FIELD (Indonesia 2023, 18:09), Director: Nita Virena Nathania, Universitas Dian Nuswantoro
Digital Panorama: A non-competitive program open worldwide
2D & 3D digital animation: 17 films (11 professional & 6 student films) 
CHECKPOINT (United Kingdom 2021, 05:50), Director: Jana Kattan, Arts University Bournemouth
EUROPE BY BIDON (France 2022, 14:32), Directors: Samuel Albaric, Thomas Trichet
GARRANO (Portugal 2022, 14:08), Directors: Vasco Sá, David Doutel
ICE MERCHANTS (Portugal 2022, 14:33), Director João Gonzalez
KERADÓ (Colombia 2022, 14:53), Directors: Andrés Rafael Castillo, Diego Alejandro Castillo
LITTLE SMASHER / org. Petit cogneur (France 2021, 13:56), Director: Gilles Cuvelier
MY GRUMPY GRANDPA (Togo, France 2022, 06:22), Director: Komi Messan Anthony
SUBURB (United Kingdom 2021, 03:50), Director: Miles Jezuita, Arts University Bournemouth
THE EGRET RIVER (Taiwan 2022, 20:20), Director: Wan-Ling Liu
THE FIGURE OF UNCONSCIOUS MIND (South Korea 2022, 03:40), Director: Jaehyeon Kim, Korea National University of Arts
THE GARBAGE MAN (Portugal 2022, 11:50), Director Laura Gonçalves
THE GIRL BEHIND THE MIRROR / org. A Menina Atrás do Espelho (Brazil 2021, 12:05), Director: Iuri Moreno
THE NOMADIC TOMB (Taiwan 2023, 04:20), Director: Pei-Yi Yu, Tainan National University of the Arts
THE RAT (China 2022, 12:55), Director: Yuanqing Cai
THE SPRAYER (Iran 2022, 08:45), Director: Farnoosh Abedi, Islamic Azad University, Central Tehran Branch
UNDER THE ENDLESS SKY (Ukraine, Austria 2022, 04:00), Director: Alexandra Dzhiganskaya, University of Applied Arts Vienna
WHERE THE WINDS DIE (Iran 2022, 12:54), Director: Pejman Alipour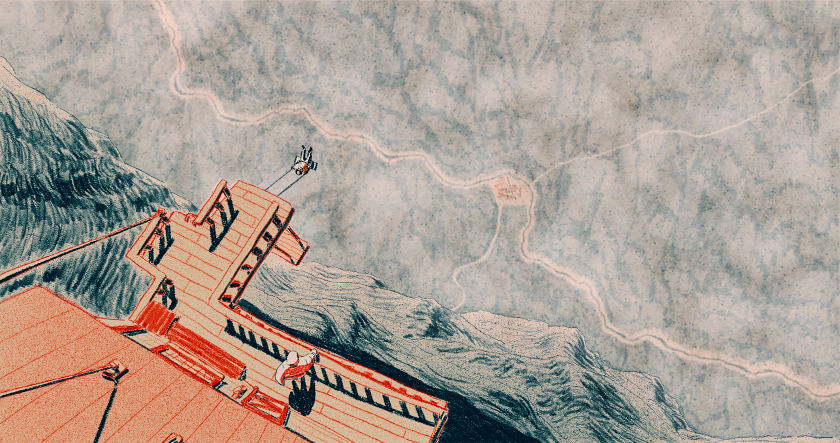 Ice Merchants
The 4th CRAFT International Animation Festival will be held for the first time in Malang, East Java, from October 23-28, 2023.
SIGN UP: Want to read more free articles like this? Sign up for Our Newsletter
Read More About: