The man who slept wins at Be there! Corfu Animation Festival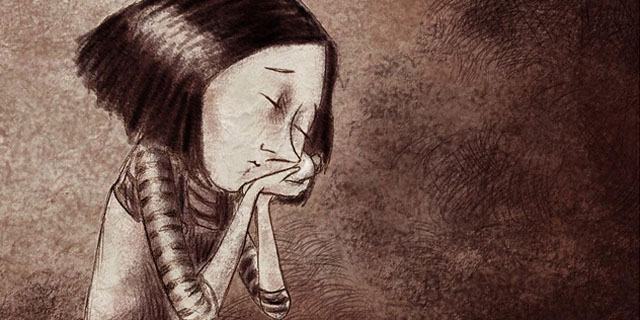 The man who slept won the Grand Prize and Zbigniew Rybczynski (the Oscar-awarded director of Tango) gave away the award.  Ines Sedan was not present, but her e-mail response was more than overwhelming.

The jury of short films (Stelios Polychronakis, Marianna Strapatsaki, Peggy Caratzopoulou-Vavali)  gave the jury prize also to a French film (and an Oscar-nominated one). The multi-animated Madagascar, Carnet de Voyage by Bastien Dubois was a colorful journey to a most distinguished culture.
Be there! Corfu Animation Festival reserved a special prize for best music in film. The French Michel Korb and his music in
The Silence beneath the bark
was the great winner in the category.

Graduation films had their own category. Magdalena Sebestova, Christian Pappas and Leonidas Koufalis awarded The goat and the well (by Ben Cady, UK) a minimalist sketch of a film but with powerful humor, with the first prize. In his e-mail speech, Ben Cady expressed his joy. Special mention was reserved for Echo (Dennis van Den Bergh, Belgium), a futuristic tale of war within one's self. Van Den Bergh indicated that the film slightly reflected his personal depressing period, but now he works in a slightly more humorous film.

The audience award went to the Greek "O" by Emmanouil Ioannidis, a student of the Department of Audio & Visual Arts at Ionian University, Corfu.

Be there! Corfu Animation Festival had a spirited moon during all his 4 days. Chico and Rita was its opening film (and avant premiere), and its retrospectives on Jiri Barta (he prepared his own special video-interview for Be there) and the Canadians Richard Condie and Cordell Barker attracted a devoted audience.

Watch the full list of winners, and see selected film trailers:

Grand Prize: The man who Slept ( Ines Sedan, France)
Jury Prize: Madagascar, carnet de voyage (Bastien Dubois, France)
Best music for animated film: Michel Korb, The silence beneath the bark (France)

Graduation films:
Best graduation film: The goat and the well (Ben Cady, UK)
Special mention: Echo (Dennis Van Den Bergh, Belgium)

Audience award: O (Emmanuel Foteinos Ioannidis, Greece)
Read More About: