The Quay Brothers, Steven Woloshen Come to Fest Anča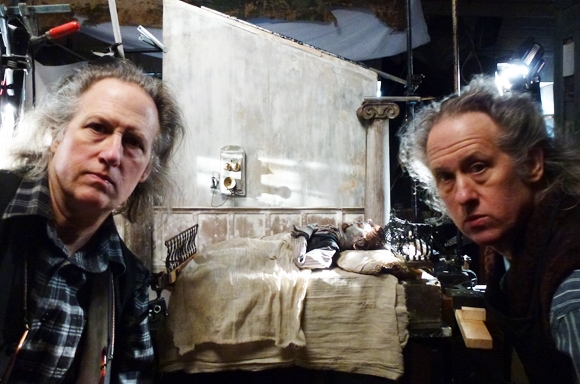 It is a fact. The one-off creative duo will visit Slovakia and present their work at the Fest Anča International Animation Festival (29/6-3/7/2016,  Žilina, Slovakia).
 Born in Pennsylvania and living in London,  Stephen and Timothy Quay have had a successful 30-year career during which they have drawn inspiration mostly from Central Europe.
 Motifs can be traced from the work of Franz Kafka and the Polish writer Bruno Schulz, while their films echo the music of Leoš Janáček, Zdeněk Liška and Béla Bartók. Their greatest idol is Jan Švankmajer, to whom they also dedicated The Cabinet of Jan Švankmajer (1984).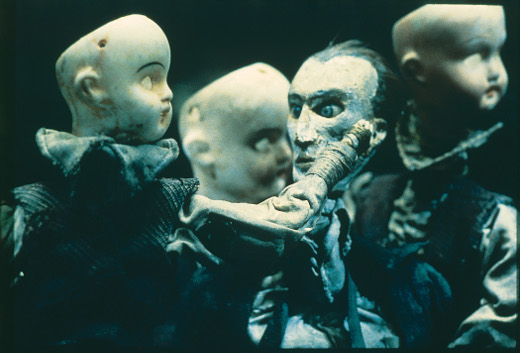 Street of Crocodiles
Maroš Brojo, the festival's programme director is quick to state: The Quay thumbprint is unmistakable, whether in their own work or in commissioned projects, such as their short animated sequence in the feature film Frida, which, instead of doctors, features stylized skeletons.
The films selected from their intuitive and intimate production include The Cabinet of Jan Švankmajer, Street of Crocodiles, Mask, In Absentia and many others.
Another fascinating producer at Fest Anča is Steven Woloshen, who animates directly onto film stock. Seeing him amidst his creative process is therefore a truly remarkable experience.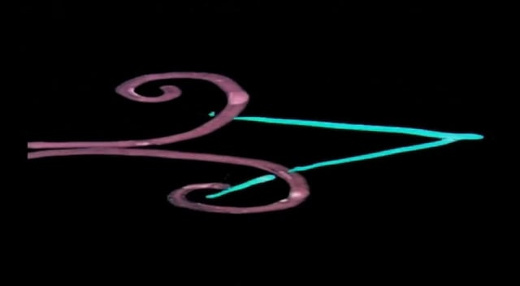 Cameras Take Five, Steven Woloshen
Fest Anča attendees will have the opportunity to see his performance and try drawn-on-film animation during his Scratchatopia workshop (a masterclass will also accompany his presence).
The 9th Fest Anča will focus on Balkan animation, both old legends (sometimes rarely seen) and new works (Bonobostudio here from Croatia and Vanja Andrijevic does magnificent work) . Fest Anča aims to present Slovak festival attendees with the best work by Serbian, Slovenian, Croatian, Romanian as well as Greek film producers.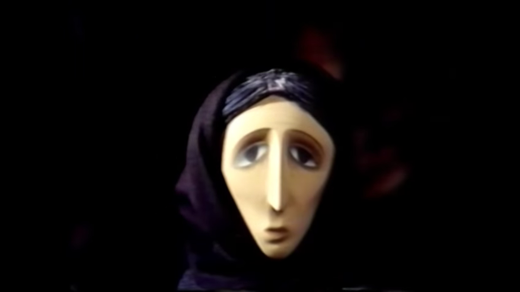 Swimmer's Tale, Stratos Stasinos (1985, Greece)

Midnight Screenings featuring horror and extremely bizarre X-rated flicks. The late night programme will also include screenings from the Extremely Short Section of Extremely Short Films, Contemporary Abstract Animation, as well as films for truly resilient viewers in the Anča in Mordor section.
The midnight screenings will also feature films and gifs by Cyriak Harris.  Children can  ote for their favourite films in the International Competition of Films for Children, and watch archive treasures of TV bedtime stories as well as several animated feature films.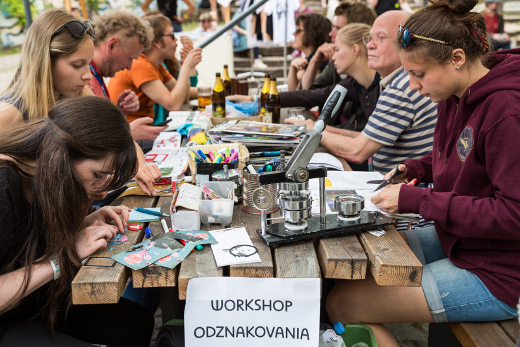 Workshop Juraj Starovecky (c) Fest Anča
One of Fest Anča's partners, TV in the City, will screen several feature animated family films open-air at Andrej Hlinka Square in Žilina.
Fest Anča Game Days at the unique New Synagogue includes producers of the Serious Sam series, creators of the highly acclaimed puzzle game Talos Principle, Amanita Design developers and their latest adventure game Samorost 3, as well as representatives of the successful Platige Image animation studio. Gamers can also try the newest virtual reality gadgets such as Oculus Rift and HTC Vive headsets.

In a music-driven event,  this year's screening of Allegro non Troppo will be accompanied by the e-music innovator Jonatán Pastirčák.

The ninth International Animation Festival Fest Anča will take place at Stanica Žilina-Záriečie Cultural Centre, the Žilina Puppet Theatre, the New Synagogue, the City Theatre, and with the support of TV in the City at Andrej Hlinka Square.
Read More About: