8 VR Works for Animafest Zagreb 2022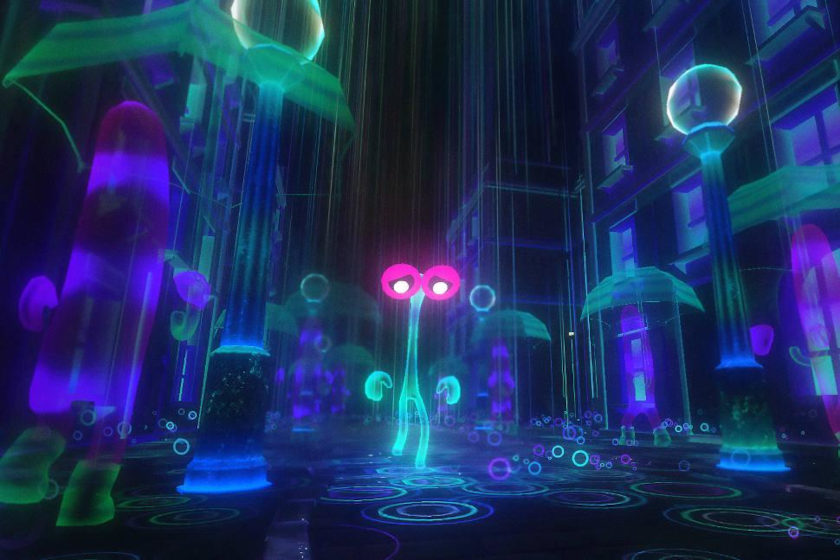 Animafest's artistic director Daniel Šuljić and the festival producers Matea Milić and Paola Orlić were on the selection committee for this year's VR Animation Competition.
Clap, Keisuke Itoh (WOWOW INC.; CinemaLeap Inc. / Japan / 2021)
When people want to express their admiration, they channel their emotions into their hands and clap, with energy and feeling, even if it means withstanding physical discomfort. But does that feeling ever reach the other person? In Clap the protagonist is the target of applause, and the story unfolds from the point of view of a person clapping. 

Déjà-vu VR, Raumkapsel (Raumkapsel / Germany / 2021)
In the city of "Evia" several residents are infected with light. A girl discovers what appears to be the host. It befriends it, feeds it, and houses it. Not to the delight of the other residents. They want to drive the landlord away. Persecution begins ...

Lavrynthos, Fabio Rychter, Amir Admoni (Delirium XR / Brasil, Peru / 2021)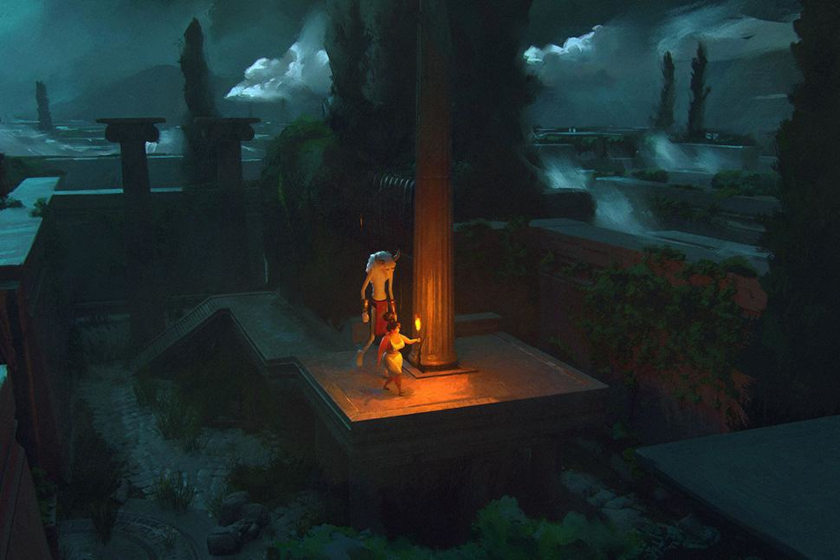 Lavrynthos places you at the heart of the labyrinth of Crete to tell you the story of the unlikely relationship between the Minotaur and his next meal: a girl named Cora. A contemporary Greek tragedy paying homage to the cradle of modern dramatic theory while challenging it at the same time.

Madrid Noir, James A. Castillo (AtlasV; No Ghost / France / 2021)
'Madrid Noir' tells the story of Lola, a young woman compelled to dig into her memories, picking up her uncle's shadowy trail and attempting to piece together the puzzles of the past.
Marco & Polo Go Round, Benjamin Steiger Levine (Item 7; Belga Productions / Canada, Belgium / 2021)
Marco Polo Go Round is a comedic love story with a very surreal twist in which the user is invited to participate in a couple's relationship as their world literally falls apart around them.  It is a narrative experience, set in one location that lasts 14 minutes. Motion-captured actors will drive detailed animated characters such that intimate and touching performances exist within a fully immersive 6DOF world.

Midnight Story, Antonin Niclass (2020 Films Ltd / United Kingdom / 2022)

Samsara, Hsin-Chien Huang (Virtual and Physical Media Integration Association of Taiwan / Taiwan / 2021)
This VR experience teleports the audience into a journey that spans millions of years. Like the Six Realms of existence in Buddhism, the audience reincarnate into different persons and creatures and experience the universe in their new bodies to find the ultimate transcendence spiritual
Swarm, Maarten Isaäk de Heer (Menetekel Film / Germany / 2022)
Swarming is a behavioral phenomenon to survive, but more than often, it is a prelude for extinction.
Fly with the flock as they travel from Germany, over the Alps, to the Mediterranean Sea.
Small birds migrating over exhausted and exploited landscapes.
Robins, tits, and sparrows do not usually migrate this far, but in a near future, they might
World Festival of Animated Film - Animafest Zagreb 2022 will take place in Zagreb from 6th till 11th June 2022.
SIGN UP: Want to read more free articles like this? Sign up for Our Newsletter