11 VR Works at Bucheon intenational Animation Festival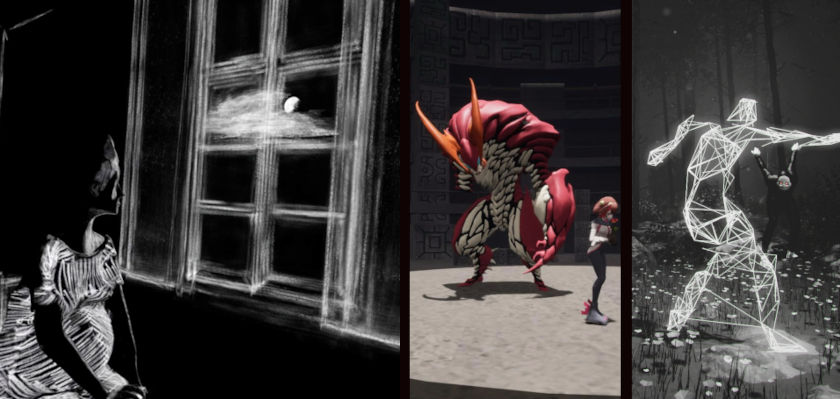 The films selected for the Korean fest include 'The Hangman at Home' (which received the Best VR award in the 2020 Venice International Film Festival); it is directed by Michelle and Uri Kranot, who previously won the BIAF VR Special Mention for their Songbird.
Their VR work 'The Hangman at Home' is named after a poem by Carl Sandburg,' The Hangman at Home (1922)'. it is an interactive VR work inspired by the poem phrase "what does the hangman think about when he goes home at night from work?".
'KAIJU DECODE -first contact-', a co-production between the renowned Toei Animation and Tsuburaya Productions, provides a new interpretation of a traditional Japanese Kaiju genre film. It was produced for an audience to select the view from three perspectives: the audience, the monster, and the girl.

Also, Dislocation directed by Veljko and Milivoj Popovic, which won Best VR at Ottawa International Animation Festival. It visually depicts the process of a gradual development of feelings of distrust and fear that a person in confusion has.

BIAF has added a VR category to the international competitive section since 2019 and has presented the best VR works. 2019. 2020 previous winners are Age of Sail and Ghost in the Shell : Ghost Chaser.


The list of the 11 VR films selected:
The Hangman at Home Michelle and Uri KRANOT / Denmark, France, Canada
Dislocation Veljko and Milivoj POPOVIC / Croatia
Cine Metro - Immersive Experience Eduardo CALVET / Brazil
The Spheres City - Tangible Utopias Ioana MISCHIE / Romania
The West Flemish Pub Experience Joren VANDENBROUCKE / Belgium
KAIJU DECODE -first contact- S/N / Japan
The Orchid and the Bee Frances Adair MCKENZIE / Canada
Agence Pietro GAGLIANO / Canada
Haze Paquito DISCO / Mexico
Transition of the Moon KIM Seo, MYUNG Youngho / South Korea
Anywhere But Here Maitry / RAO UK
Bucheon International Animation Festival is held from October 22 to 26 October (fully onsite) in Bucheon, South Korea.
SIGN UP: Want to read more free articles like this? Sign up for Our Newsletter