Works In Progress, Previews, and Making Of from Annecy Festival 2020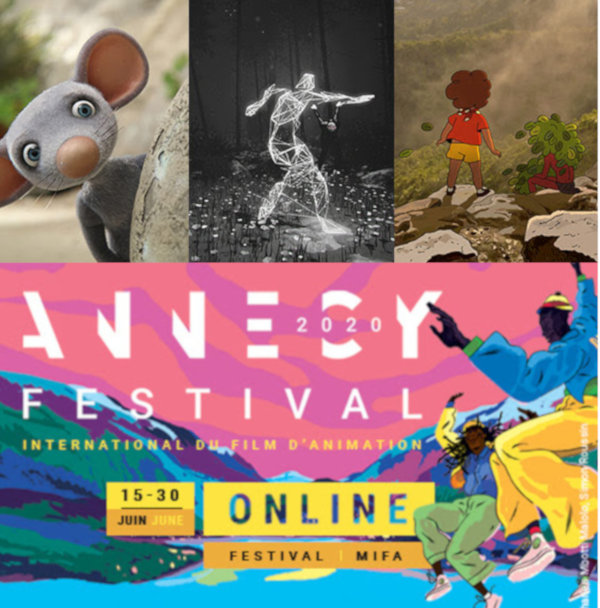 Work in Progress
The Work in Progress sessions will bring to life the creative stages of feature films, XR works, animated TV series and specials currently in production.
WIP Features
No Dogs or Italians Allowed by Alain Ughetto
Production: Alexandre CORNU, Enrica CAPRA, Nicolas BURLET, Ilan URROZ, Jean-François LE CORRE, Manuel POUTTE
Distibution: GEBEKA FILMS / France, Italy, Belgium
The Summit of the Gods by Patrick Imbert
Production: Jean-Charles OSTORERO, Damien BRUNNER, Stéphan ROELANTS
Distribution: DIAPHANA DISTRIBUTION / France, Luxembourg
My Love Affair with Marriage by Signe Baumane
Production: Roberts VINOVSKIS, Sturgis WARNER / Latvia, USA
Inu-Oh by Masaaki Yuasa
Production: Fumie TAKEUCHI, Eunyoung CHOI, Yuhai CHENG
Distribution: ASMIK-ACE, INC. / Japan, China
The Island by Anca Damian
Production: Anca DAMIAN, Gregory ZALCMAN, Augusto ZANOVELLO, Mathieu ROLIN, Gina THORSTENSEN / Romania, France, Belgium
Len and the Song of the Whales by Joan Manuel Millán and Manuel Alejandro Victoria
Production: Julián Danilo LONDOÑO NAVARRO, Marcial QUINONES
Distribution: LATIDO FILMS / Colombia, Argentina
Lamya's Poem by Alexander Kronemer
Production: UNITY PRODUCTIONS FOUNDATION / USA, Canada
New Gods: Nezha Reborn by Ji Zhao
Production: Xi LU
Distribution: ALIBABA PICTURES GROUP LIMITED / China
Sirocco and the Kingdom of the Winds by Benoît Chieu
Production: Ron DYENS
Distribution: HAUT ET COURT / France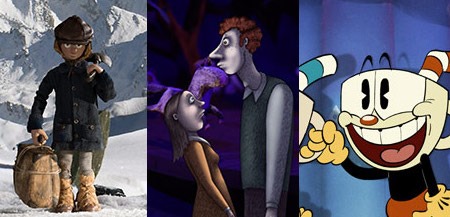 WIP Series
The Cuphead Show! by Dave Wasson and Cosmo Sergurson
Production and Distribution: NETFLIX / USA, Canada, Ireland
WIP TV Specials
Mum Is Pouring Rain by Hugo de Faucompret
Production: Antoine LIETOUT, Ivan ZUBER, Emmanuèle PETRY SIRVIN, Jean-Baptiste WERY
Distribution: DANDELOOO / France
WIP XR
The Hangman at Home by Michelle and Uri Kranot
Production: Lana TANKOSA NIKOLIC, Katayoun DIBAMEHR, Avi AMAR, Emmanuel-Alain RAYNAL, Marc BERTRAND
Distribution: ONF, MIYU DISTRIBUTION / Denmark, France, Canada
As well as the new immersive projects by Baobab Studios.
Recordings from previous WIP editions to watch again, or discover for the first time:
WIP 2018: The Swallows of Kabul by Zabou Breitman and Eléa Gobbé-Mevellec
Production: LES ARMATEURS
Distribution: MEMENTO FILMS INTERNATIONAL France, Luxembourg
WIP 2019: Genndy Tartakovsky's Primal by Genndy Tartakovsky
Production: ADULT SWIM, LA CACHETTE
Distribution: ADULT SWIM / USA, France
Preview sessions
Preview is a new format to meet directors who were already present at the 2019 Work in Progress or Studio Focus that still have projects in production. They will reveal exclusive images of their films.
Even Mice Belong in Heaven by Denisa Grimmová and Jan Bubeniček
Production: Vladimír LHOTAK, Alexandre CHARLET, Grzegorz WACLAWEK, Marek JENICEK
Distribution: CHARADES, GEBEKA FILMS, CINEMART, M2 FILMS POLAND / Czech Republic, Poland, Slovakia, France
Dislocation by Veljko and Milivoj Popovic
Production: Veljko POPOVIC, Milivoj POPOVIC, Veronique SIEGEL
Distribution: BONOBOSTUDIO / Croatia, France
Vanille by Guillaume Lorin
Production: FOLIMAGE, Reginald DE GUILLEBON, NADASDY FILM, Nicolas BURLET
Distribution: FOLIMAGE / France
Μaking of

Directors Tony Brancroft and Scott Christian Sava will describe the Animal Crackers adventure, its production, premiere at Annecy in 2017, and the obstacles that followed meeting its audience.
Distribution: NETFLIX / USA
Lastly, GUTSY ANIMATIONS will present Tove Jansson's Moomin world, created for the first time in the 1940s and given a contemporary flavour in a new creative series: Moominvalley by Steve Box
Distribution: PGS ENTERTAINMENT / Finland, United Kingdom
There will be live Q&A sessions all along the two weeks. All videos will either be in English, or original version with English and/or French subtitles.
SIGN UP: Want to read more free articles like this? Sign up for Our Newsletter